World Facts
5 Letter Countries
24 countries have five letter names in English.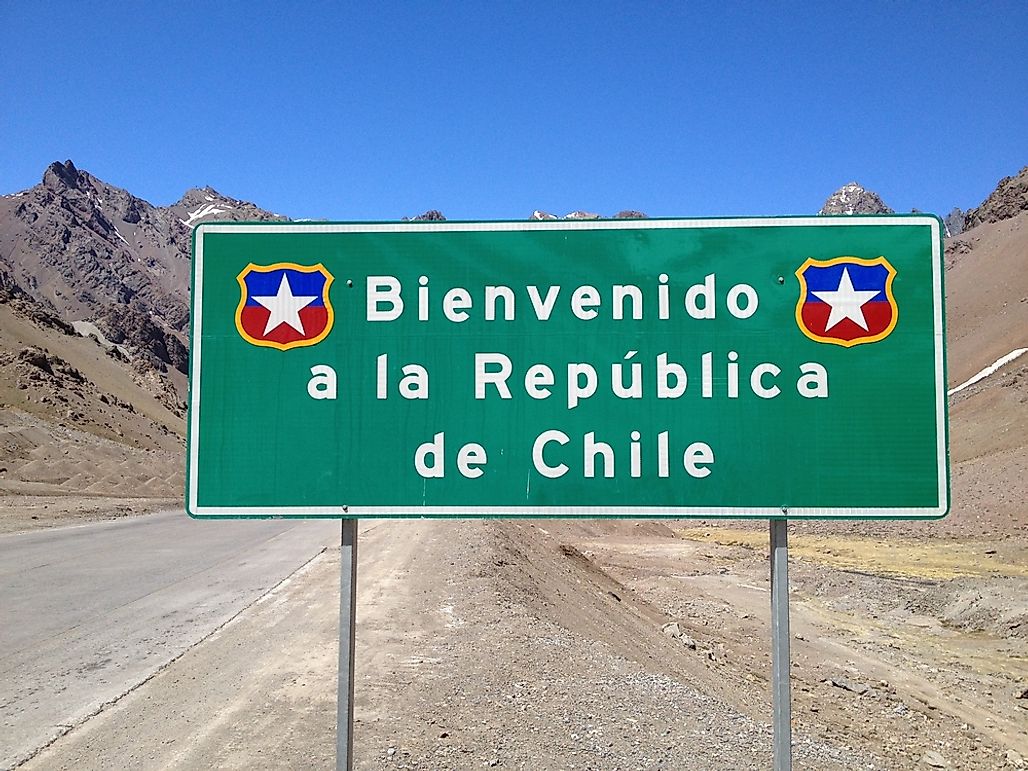 There are 24 countries that have five letter names in English. These countries are scattered all over the world in different continents. However, eight of the 24 countries are located in Africa: Benin, Egypt, Gabon, Ghana, Kenya, Libya, Niger, and Sudan. Other countries with 5 letter names include Chile, China, Haiti, India, Italy, Japan, Malta, Nauru, Nepal, Palau, Qatar, Samoa, Spain, Syria, Tonga, and Yemen. Some of these countries are briefly described below.
5 Letter Countries
Egypt
Egypt is a unique country because it belongs to more than one continent, as it is considered part of both Asia and Africa. Consequently, it is referred to as a transcontinental country. Egypt is home to 84 million people, which ranks as the 15th most populous country in the world. The country's capital city is Cairo, and its major exports are cotton, food products, oil, and aluminum. Egypt is known for its ancient pyramids and its historical development along the Nile River.
Chile
Chile is a magnificent and beautiful country located in South America. The capital of Chile is Santiago. The country has the largest swimming pool in the world, which is located at a resort in Algarrobo. The swimming pool is 1000 yards long and holds 66 million gallons of seawater. Furthermore, Chile is home to the Andes Mountains, which has one of the world's largest active volcanoes, as well as the Atacama Desert, known as the world's driest place. In fact, certain regions of the desert have never received a single drop of rain.
Haiti
Haiti is a Caribbean country located in North America. It was the first black-led sovereign state when it gained independence from French colonialism in the early 19th century. Explorer Christopher Columbus discovered Haiti in 1492. Haiti has the second longest coastline in the Caribbean, which is 1,100 miles, and is also the most mountainous Caribbean nation. The capital city of Haiti is Port-au-Prince.
Malta
Malta is an island state located in the Mediterranean. It is the smallest member state of the European Union. The country consists of three islands: Gozo, Malta, and Comino. Malta is the main island, while Comino is the smallest island. Malta has a total population of 400,000 people and its capital city is Valletta. Malta was ranked as the 48th happiest country in the world by the United Nations in 2013. Major tourist attractions include the Azure Window (Gozo), Hagar Qim (Malta), the Blue Lagoon (Comino), and Mdina (Malta).
The Uniqueness of 5 Letter Countries
A description of the 5 letter nations reveals that each one is unique and exceptional. Some of the most popular tourist destinations include the Andes Mountains, Azure Window, Egyptian Pyramids, and the Atacama Desert.
Which Countries Have Five Letters in Their Name?
There are 24 countries that have five letters in their names. These include Benin, Egypt, Ghana, Gabon, Kenya, Libya, Niger, and Sudan.
5 Letter Countries
Five Letter Countries
Benin
Chile
China
Egypt
Gabon
Ghana
Haiti
India
Italy
Japan
Kenya
Libya
Malta
Nauru
Nepal
Niger
Palau
Qatar
Samoa
Sudan
Spain
Syria
Tonga
Yemen
About the Author
Sharon is a Kenyan native with a wide range of interests. An accountant and financial analyst by profession, Sharon enjoys writing about world facts, the environment, society, politics, and more.
This page was last updated on May 21, 2019.
Citations
Your MLA Citation
Your APA Citation
Your Chicago Citation
Your Harvard Citation
Remember to italicize the title of this article in your Harvard citation.