World Facts
Countries With the Most Educated Women
In Canada as well as several European countries, a significant portion of female workers have attained post-secondary education.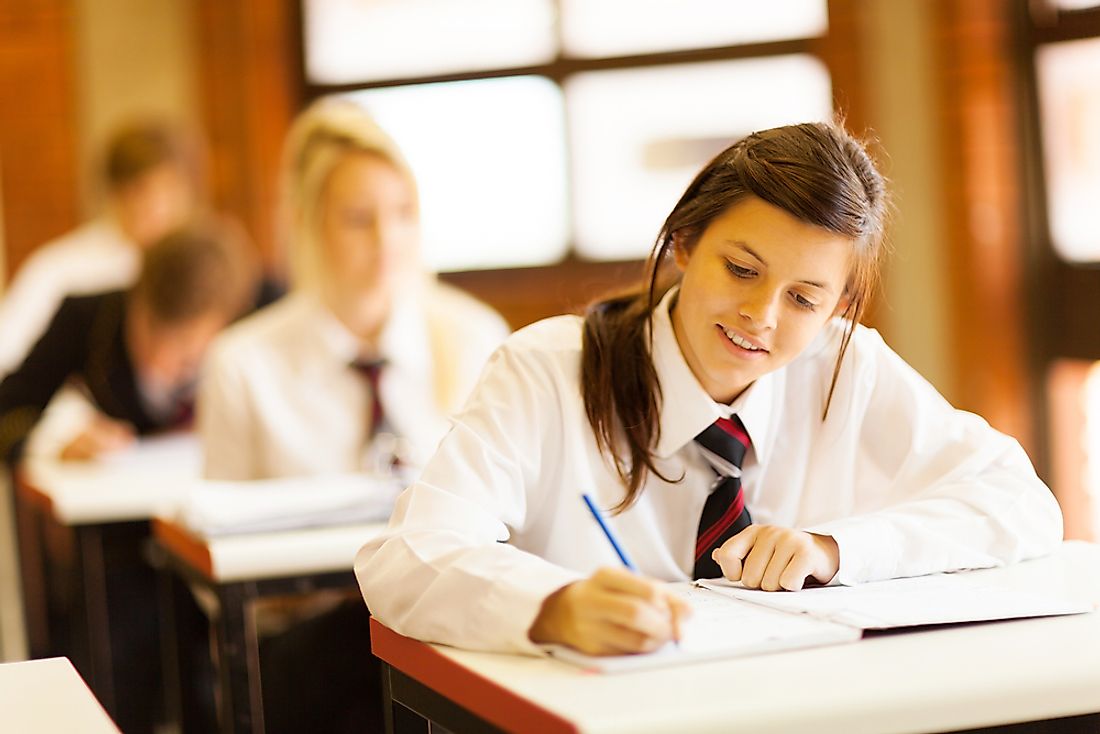 Access to and attaining education, particularly post-secondary levels, has not always provided an equal playing field for men and women. In fact, only two decades ago, men held the clear majority in the post- secondary graduation rates. Today, however, those numbers are changing. In many countries around the world, women now surpass men as holders of post-secondary diplomas and degrees. This shift in data is important because employability is directly tied to education attainment. With increasing numbers and higher educational levels, women become increasingly employable. The following information looks at several different countries and what percentage of women in the workforce hold a higher level of education. All data comes from Gap Minder.
A Look at Countries With The Highest Educated Female Workforce
Having access to higher education means that women are no longer given the lowest paid jobs and can enjoy more comfortable, less physically demanding professional or office jobs. These types of jobs are important as they allow for more job security and often provide more benefits to the employees than their labor-heavy counterparts. To determine where women hold these more specialized and highly skilled jobs, an analysis of educational levels is necessary. An interesting place to start is the country where having a post-secondary education seems to have provided the highest return on employment opportunity.
This country is Canada, where women spend an average of 15 years in school. Such a high percentage of educated individuals is indicative of a high level of professional jobs available both on the market and to women. In Norway, the numbers are similar, at 14.9. In South Korea, the average woman spends 14.6 years in school.
The Importance of an Educated Female Workforce
Why are these numbers significant? Women's employment and educational attainment are extremely important and the benefits of women's economic empowerment are many. In countries where women have increased access to education, economic growth is higher. In fact, a female population with higher educational levels is responsible for around 50% of the economic growth in OECD countries. Achieving post-secondary education and becoming a significant part of the workforce means that women are no longer dependent on men for financial resources and no longer forced to accept vulnerable low-paid positions. As the above data indicates, the countries with the most educated female workforce are located in Europe and North America. Clearly, women and girls' access to education is lacking in other parts of the world.
Which Country Has the Most HIghly Educated Female Workers?
Canada, Cyprus, Estonia, and Ireland are among the world's countries with the most educated female workers.
12 Countries With The Most Educated Female Workforces
| Rank | Country | Average Years in School For Women |
| --- | --- | --- |
| 1 | Canada | 15.0 |
| 2 | Norway | 14.9 |
| 3 | South Korea | 14.6 |
| 4 | Japan | 13.9 |
| 5 | Sweden | 13.9 |
| 6 | United States | 13.9 |
| 7 | Czech Republic | 13.8 |
| 8 | Israel | 13.8 |
| 9 | Russia | 13.8 |
| 10 | New Zealand | 13.6 |
About the Author
Amber is a freelance writer, English as a foreign language teacher, and Spanish-English translator. She lives with her husband and 3 cats.
This page was last updated on March 14, 2019.
Citations
Your MLA Citation
Your APA Citation
Your Chicago Citation
Your Harvard Citation
Remember to italicize the title of this article in your Harvard citation.