For those looking for something different to bring home from your travels than the usual keychains and coffee mugs, hunt down your own souvenir by visiting these treasure hotspots. From precious gems to buried pirate chests, check out our list of spots where people found the most treasure and you might just come home with a valuable memento. 
Diamonds • Murfreesboro, Arkansas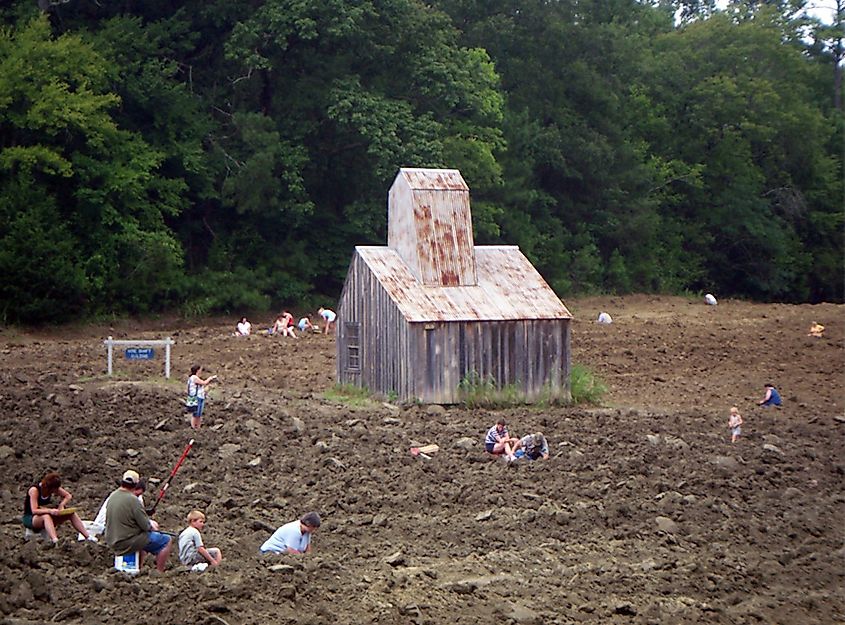 If unearthing a diamond treasure is on your bucket list, you'll need to head to Arkansas's Crater of the Diamond Mines. Crater of the Diamond Mines is the only active diamond mine in the US. It's home to the largest diamond ever unearthed in the US — a 40.23 caret find. Visitors can learn about the precious gem and the best way to search for their own treasure. Visitors have unearthed thousands of diamonds. The Visitors Center offers free evaluation, and anything visitors find is theirs to take home. 
Emeralds • Hiddenite, North Carolina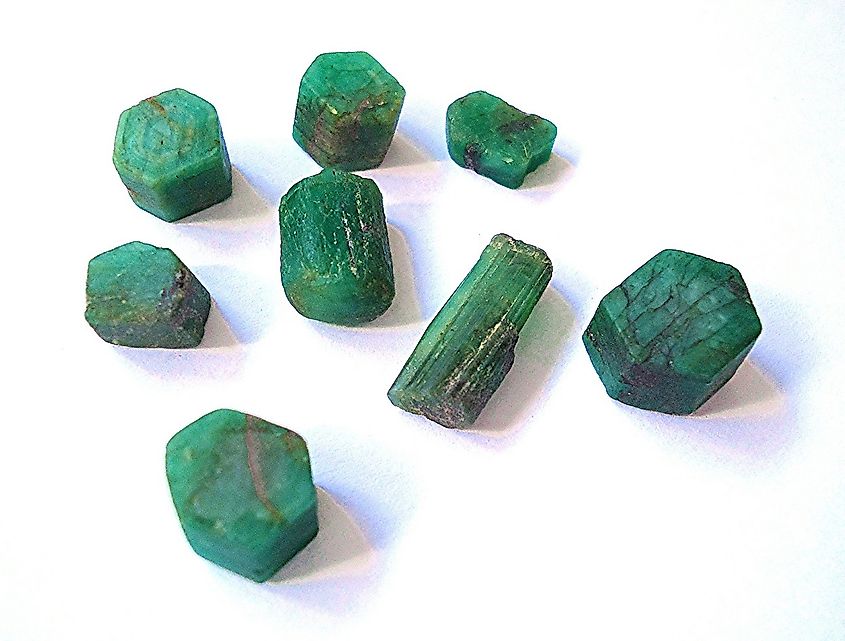 Located in the foothills of the Brushy Mountains of North Carolina, Emerald Hollow Mine is the only Emerald mine open to the public in the US. Visitors can have their treasures made into jewelry on-site as a keepsake of the expedition. 
Dinosaur Fossils • Devi Hills, South Dakota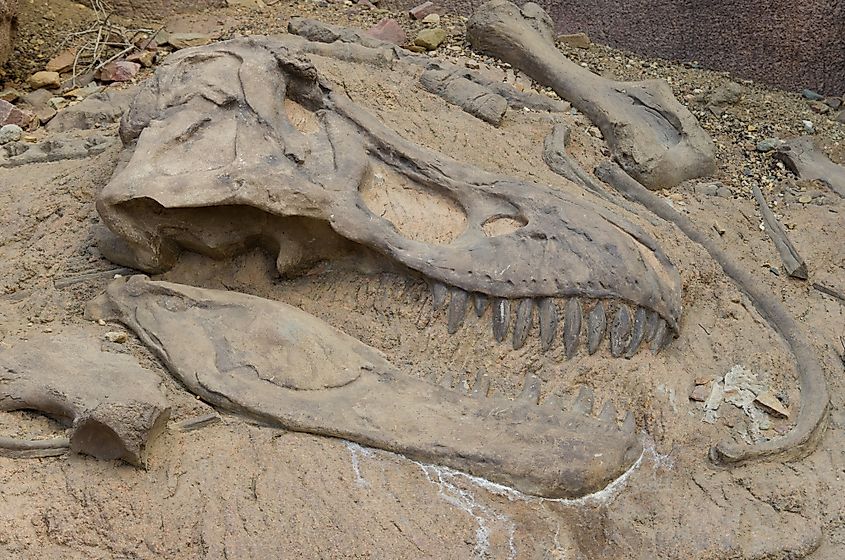 If finding a piece of history dating back to 145 million years is your type of treasure, then head to the Badlands region of South Dakota. Rock enthusiasts have unearthed fragments of bone in this area dating back to the Jurassic Period. Visitors will need a digging knife, pick, brush, and a lot of patience not only to find a rare treasure but to remove it without damage. Some treasure hunters recommend dental tools or other delicate instruments to painstakingly remove the ancient relics. 
Opals • Nevada and Lakeview, Oregon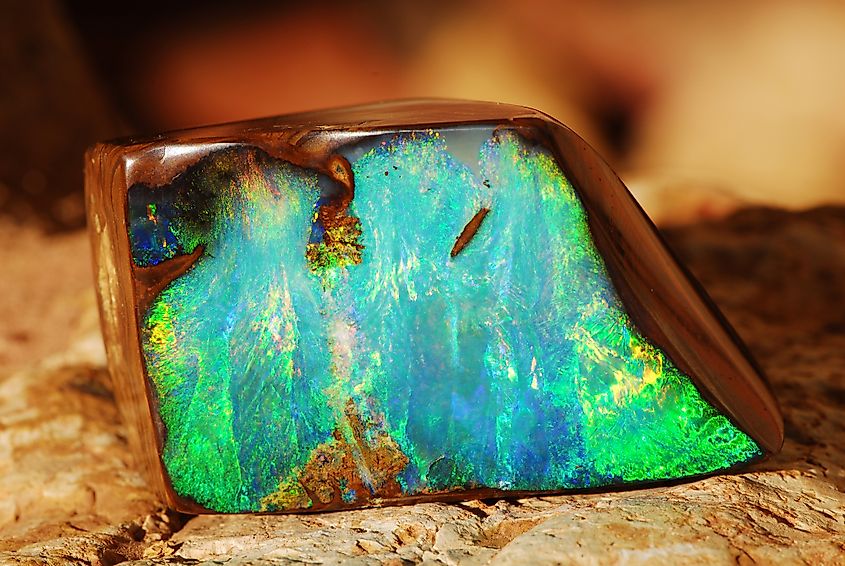 If Opals are your favored gemstone to hunt down, there are two locations within the US to try your luck, Denio, Nevada and Lakeview, Oregon. Mines in these areas have been in operation for decades, and visitors have had great success in heading home with treasures in hand. In a typical year, the mining season lasts from May until September. Most of the mining areas are located in remote parts of the state, so be sure to be prepared with camping and food provisions. 
Pirate Treasure • Peter Island, British Virgin Islands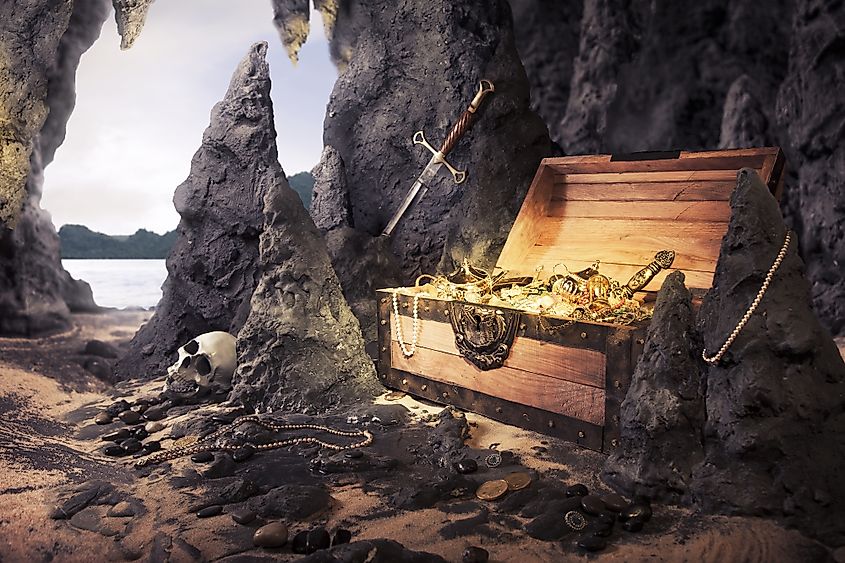 Peter Island is a tranquil island oasis located in the Caribbean, offering more than just a peaceful retreat. According to legend and longtime residents of the island, Peter Island was used as a pirate hideaway with several buried treasures scattered throughout the island paradise. Deadman's Beach got its name after having so many dead pirates washed ashore many years ago. The island is not only rumored to have buried pirate treasures but also hidden plantation fortunes. In the 1800s, it is rumored that feuding tobacco plantation owners used the island to hide their fortunes from one another. 
Jade • Big Sur, California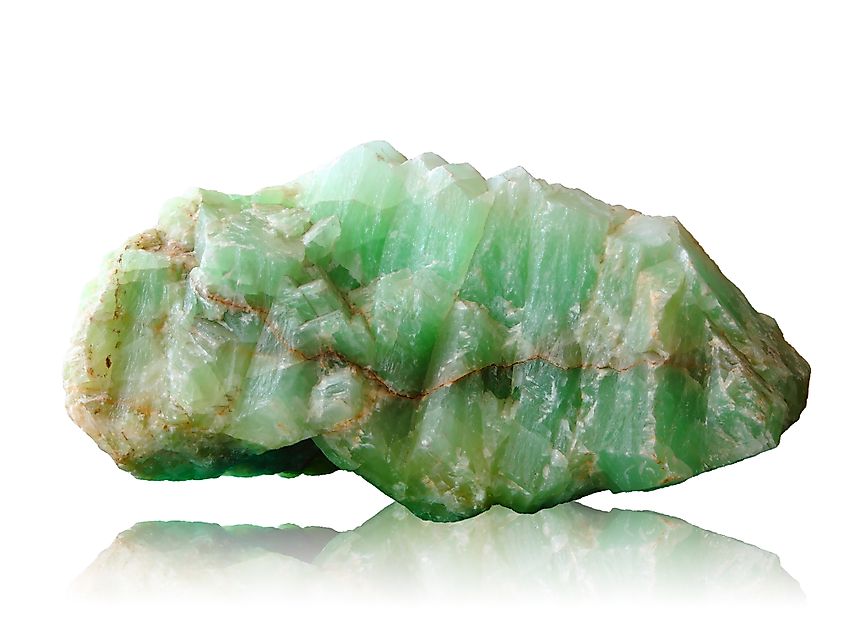 Big Sur is located in one of the most beautiful locations in America. There are a host of reasons to travel to this stretch of California's rugged coastline — including hunting for Jade. Diving in the waters off the California coast gives the best chance of successfully scoring a piece of the gem. The best approach is diving in the calm water following a storm where divers can detect the gem by its luminescent color. If diving isn't your thing, smaller pieces of Jade can be discovered by combing the gravel at low tide and searching between the boulders for trapped pieces of Jade. 
Thunder Eggs/Geodes • Deming, New Mexico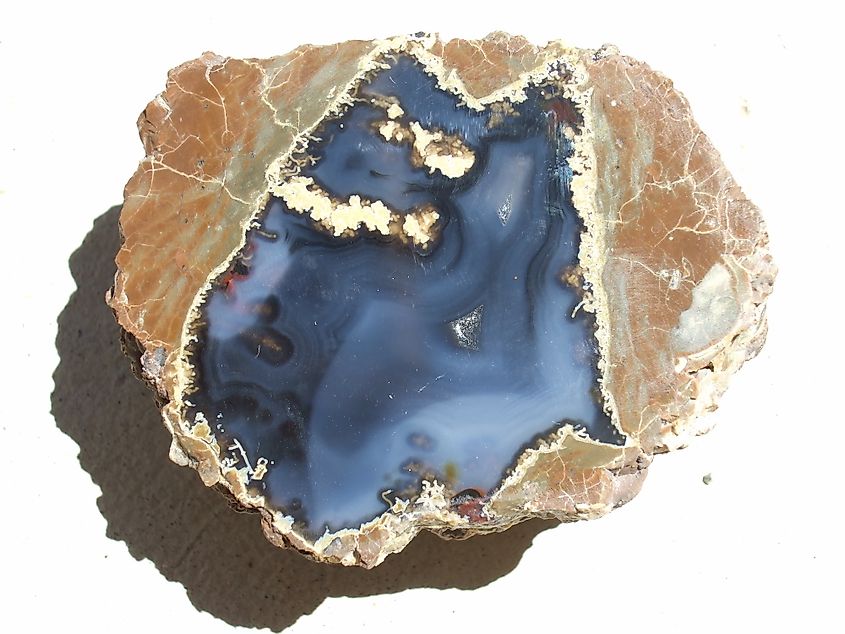 Thunder Eggs, also known as Geodes, may look like just a muddy rock on the outside, but when opened up, they reveal hidden treasures of valuable crystals such as amethyst, rose quartz, and hematite. New Mexico's Rockhound State Park is home to many of these natural finds. Thunder Eggs are spherical and exhibit a texture similar to cauliflower. With a hammer or chisel, the egg can be opened to reveal its hidden surprise. Visitors are allowed to bring home up to 15 pounds of rock treasures. 
Montezuma's Gold • Kanab, Utah
Those who prefer to search for more valuable treasures may want to head to Kanab, Utah, in search of the lost treasure of the Aztecs. There have many thousands of treasure hunters spending several years and millions of dollars in pursuit of the buried relics. Be fairly warned, fortune hunters have not only been unsuccessful in finding the valuables, but many have had the misfortune of bad luck, illness, disappearances, and even death. 
In 1914, Freddie Crystal set out with maps in hand in search of Montezuma's Gold. A few years later, he discovered tunnels in Johnson Canyon believed to be leading to the riches. After reporting his findings, Freddie Crystal, along with his maps, were never seen or heard from again. 
Hidden Treasure • Jefferson Island And The Louisiana Coastline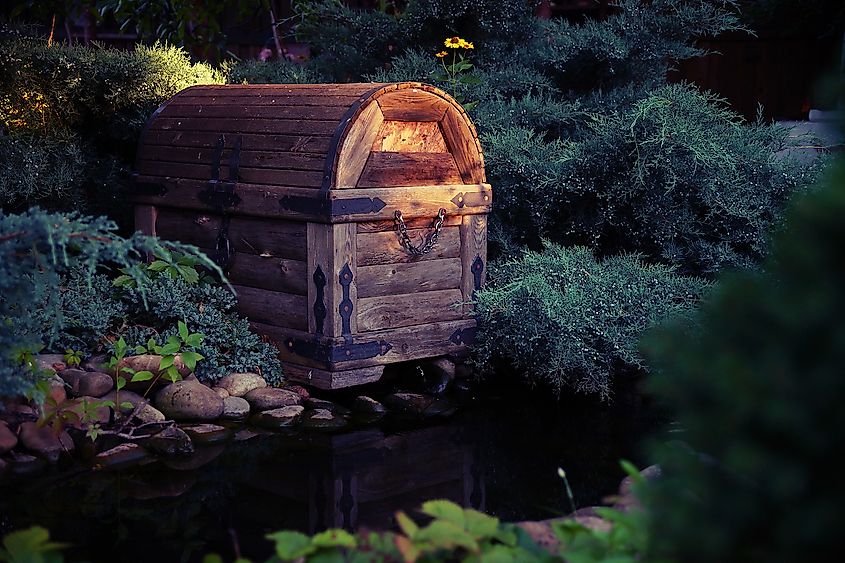 According to legend, the buried stash of Pirate Jean Lafitte is buried somewhere is the Louisiana bayou. It's been documented the pirate and his buccaneers used the coastline as a hideout and many believe their treasures still remain in the area. Jefferson Island is another possible location of the pirate's hidden treasures. Visitors to the island can tour the Southern Plantation style mansion and gardens where its rumored the ghost of Lafitte still haunts possibly guarding his treasure. 
Fenn Treasure • Santa Fe, New Mexico
While most treasure hunts date back for centuries, the hunt for Fenn Treasure began recently in 2010. Hidden in Santa Fe by Art Dealer Forrest Fenn, the bronze chest is said to contain rare coins, nuggets, jewelry, and precious gemstones. Fenn has created a puzzle out of the treasure chest's location, revealing clues in poems, interviews, and in a book. Many people have requested a halt to the hunt's approximately 2 million dollar treasure after at least five treasure hunters have died in its pursuit.