The Most Beautiful Places in California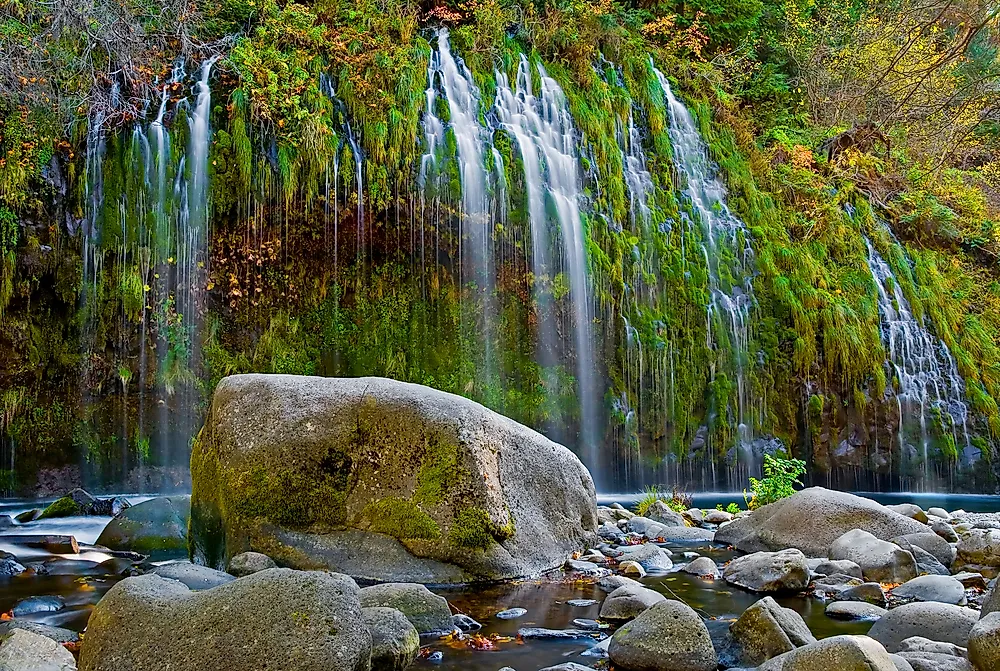 California, found on the west coast of the United States, is the most populous state in the country. California also has the third largest land area of any state in the US. The state is renowned for its natural beauty and attracts tourists in droves every year. In no particular order, we present a selection of the most beautiful places found in California, including favorites such as national parks as well as some lesser-known sights.
10. Joshua Tree National Park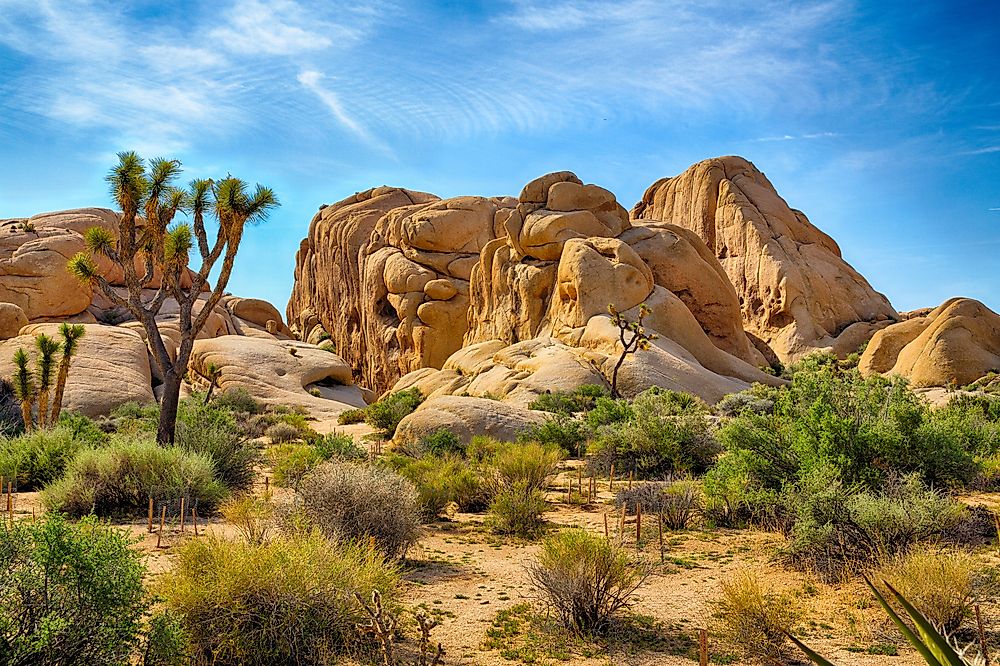 Found in the southeastern section of the state, Joshua Tree National Park is known for its specie of Joshua trees native to the park. It has been a national park since 1994, and covers over 700,000 acres - that's bigger than the land area of the entire state of Rhode Island! The park features a unique desert landscape, which includes part of the Mojave Desert as well as the Colorado Desert.
9. Santa Barbara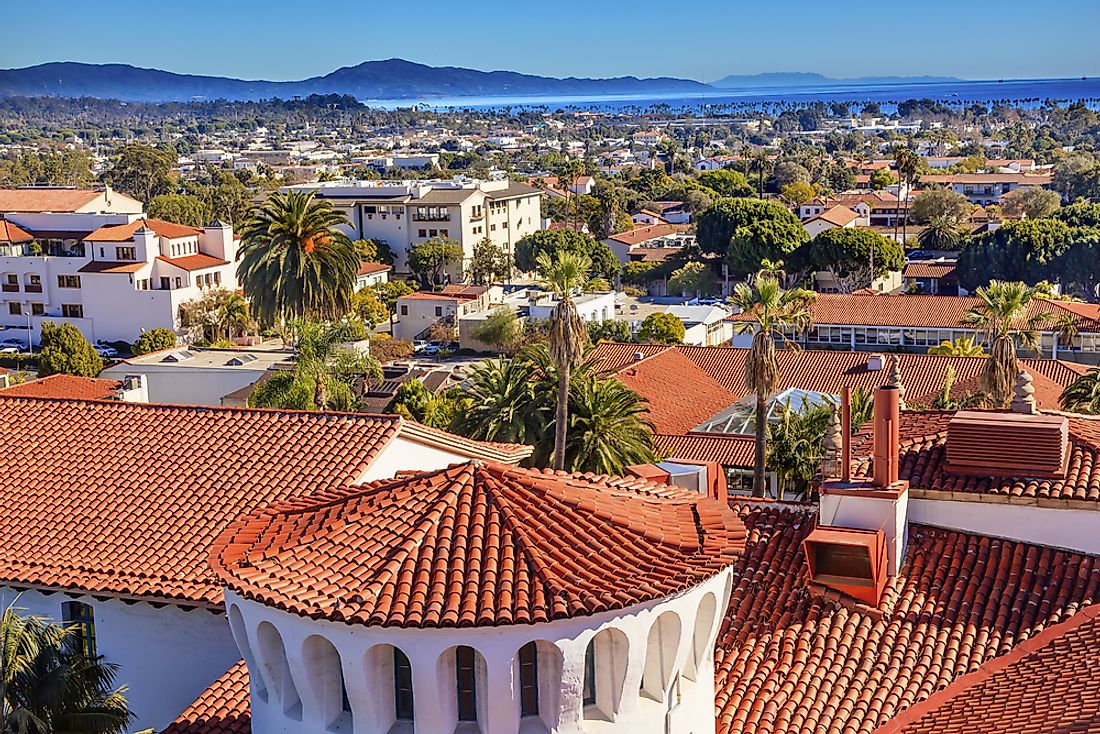 Santa Barbara is the gem of coastal California. The city of Santa Barbara lies between the mountains of Santa Ynez and the Pacific Ocean. The climate of Santa Barbara experiences a Mediterranean climate. Santa Barbara is a great tourist and resort destination, and has a large service sector which includes education, healthcare, manufacturing, finance and local government. Due to its geographical location, Santa Barbara experiences warmer summers and colder winters compared to cities away from the ocean. Tourism is a major industry in Santa Barbara and generates more than 1 billion dollars every year.
8. Yosemite National Park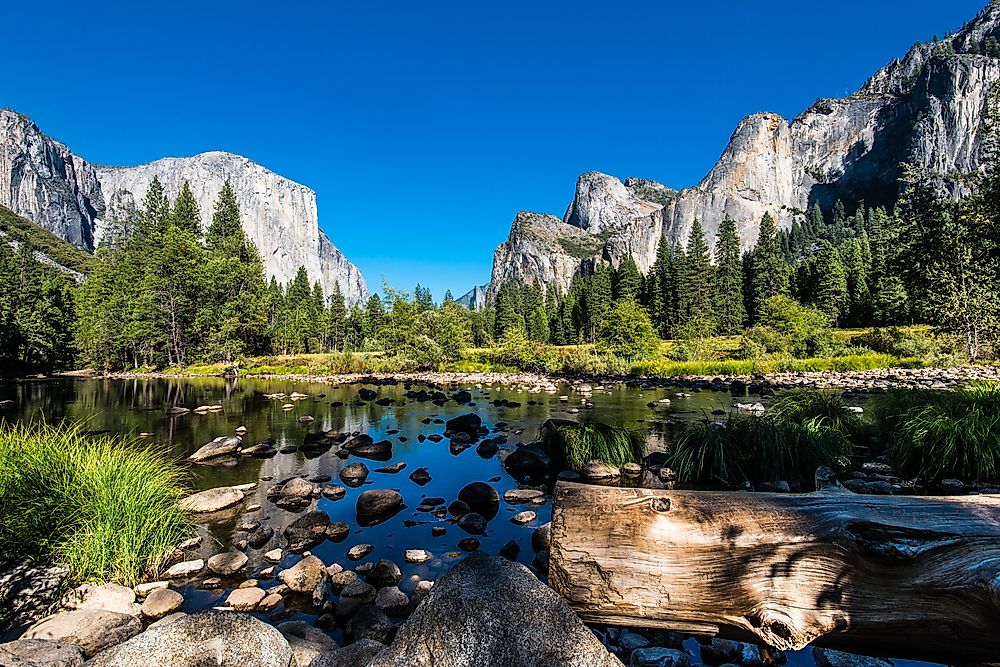 Yosemite National Park has an area that covers 747,956 acres. Granite cliffs, mountains, glaciers, waterfalls, giant sequoia groves are some of the attractions in the Yosemite National Park. About 95% of the park is a wilderness, and over five million tourists visited the park in 2016, which broke a world record.
7. McWay Falls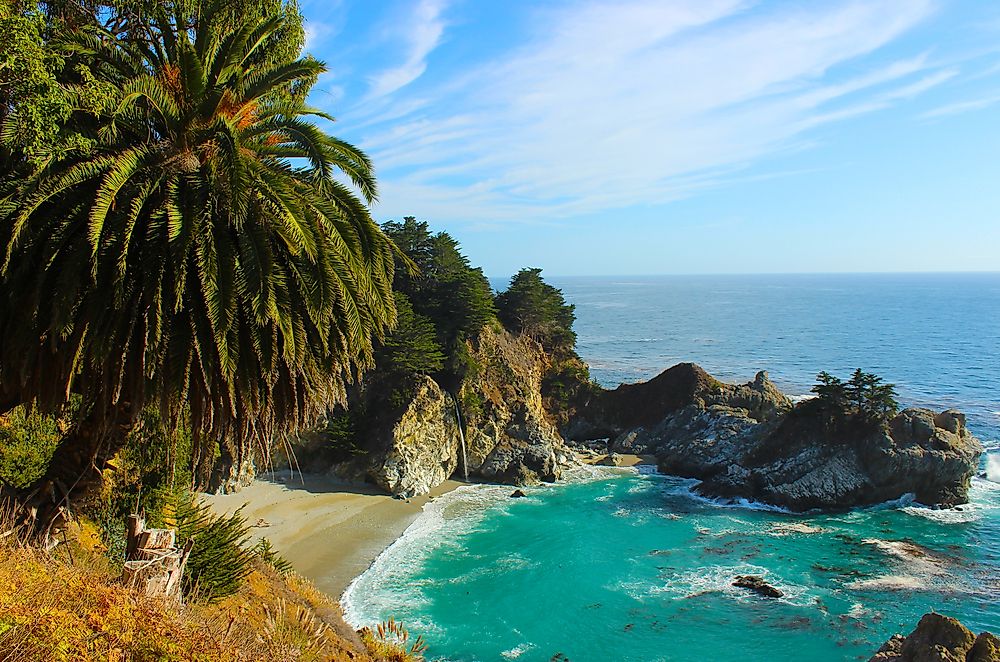 McWay Falls is a year-round waterfall which falls for 80 feet before cascading directly into the ocean. It is located in the Big Sur, Julia Pfeiffer Burns State Park, and Monterey County in California. Visitors get there through an underground tunnel which is half a mile. Below the McWay Falls is a sandy beach that was formed after a landslide which was brought about by floods from the winter storms.
6. Lake Tahoe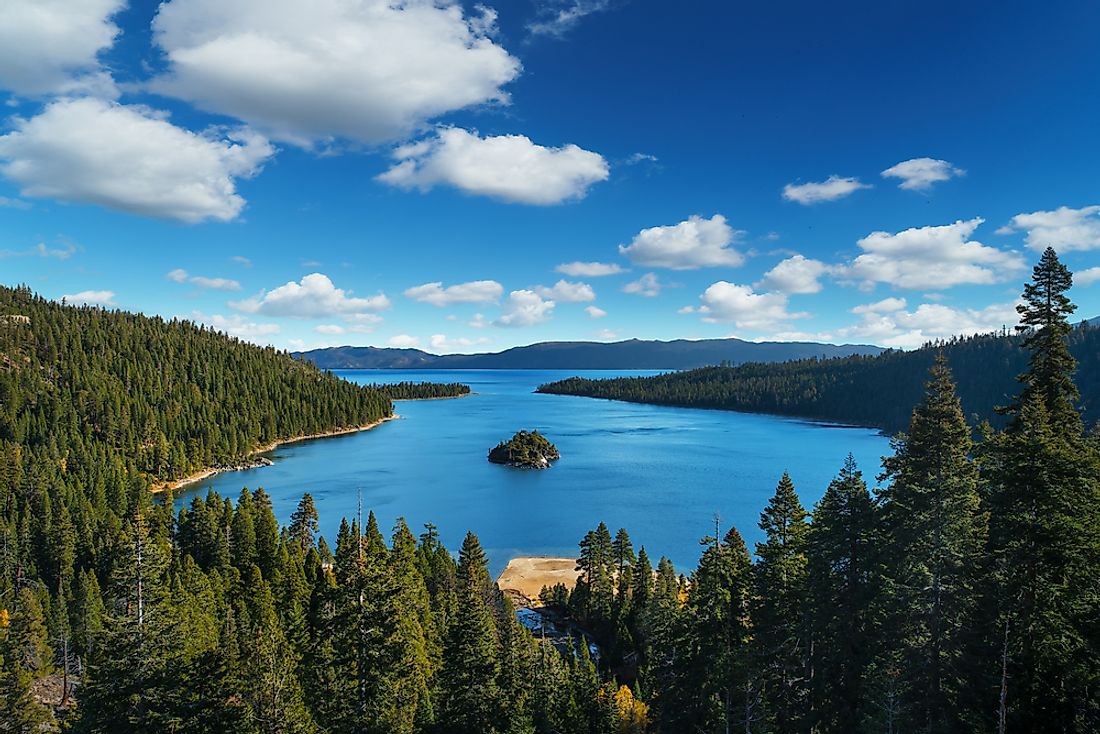 Lake Tahoe is found at the border of California and Nevada. It is a large, deep, and clear freshwater lake. Lake Tahoe enjoys a massive number of visitors every year despite its small size. During summer, tourists flock here for boating and water sports, as well as golfing and hiking. During the winter, activities like skiing and snowboarding are popular in the area.
5. Bixby Creek Bridge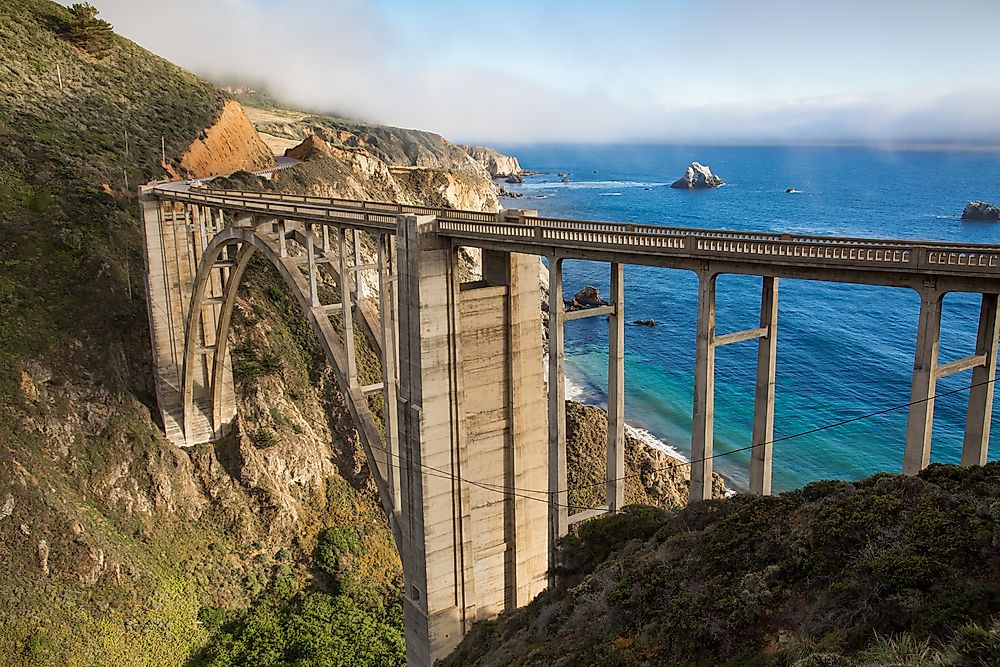 Located on the Big Sur coast of California, Bixby Creek Bridge is among the most photographed bridges due to its aesthetic design. It is an open-spandrel arch bridge made of reinforced concrete measuring. It is found just 120 miles south of San Francisco. It is also among the tallest and longest concrete arch bridges in the world.
4. Mossbrae Falls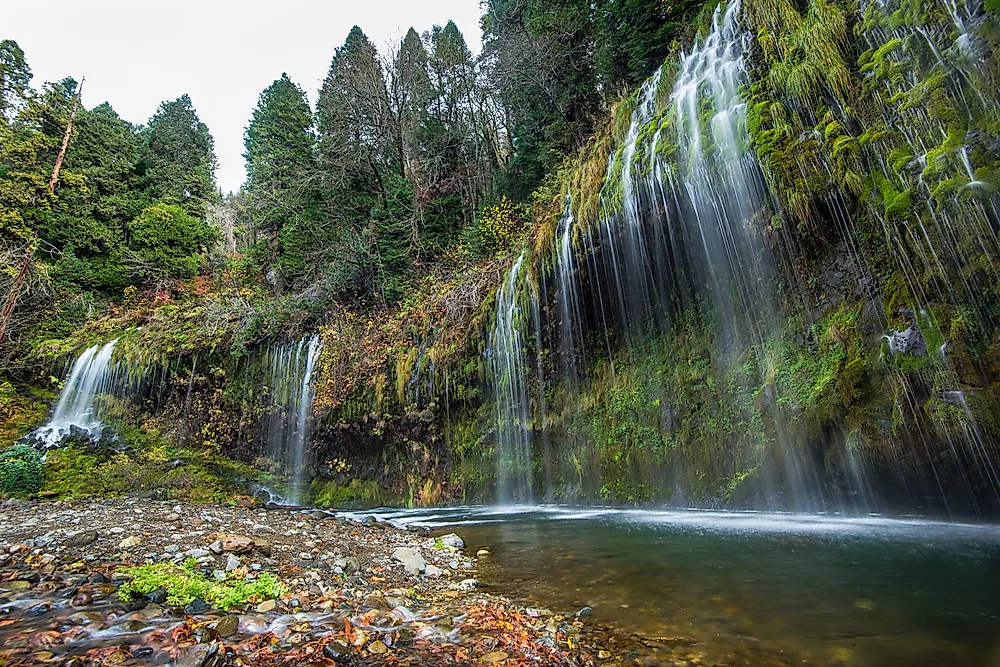 Mossbrae Falls flow into Sacramento River in the Shasta Cascade area. Access to the Moss Brae Falls is through hiking a mile-long trail - however, hiking near the falls is discouraged due to the hazard of nearby train tracks. However, a plan for a safe hiking train trail is currently in development.
3. Giant Sequoia Trees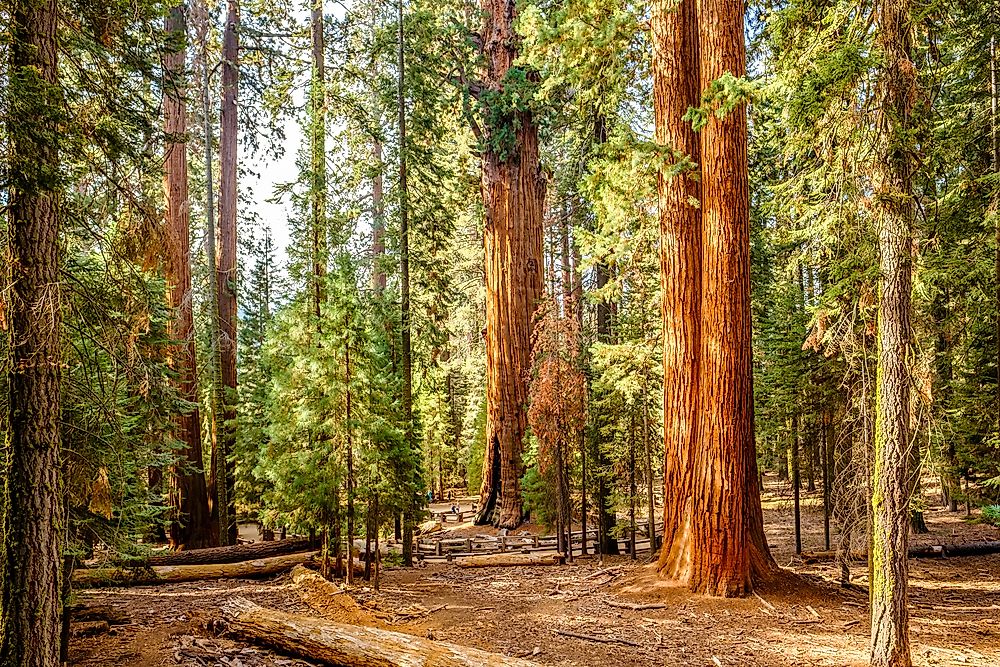 These giant trees of the Sequoias are evergreen with a reddish brown thick bark. The giant sequoia has a conical crown and a wide trunk base. The giant trees are said to be the biggest in the world owing to their voluminous trunk and are also the oldest living thing with an age bracket of (2000-2500) years.
2. Marshall Beach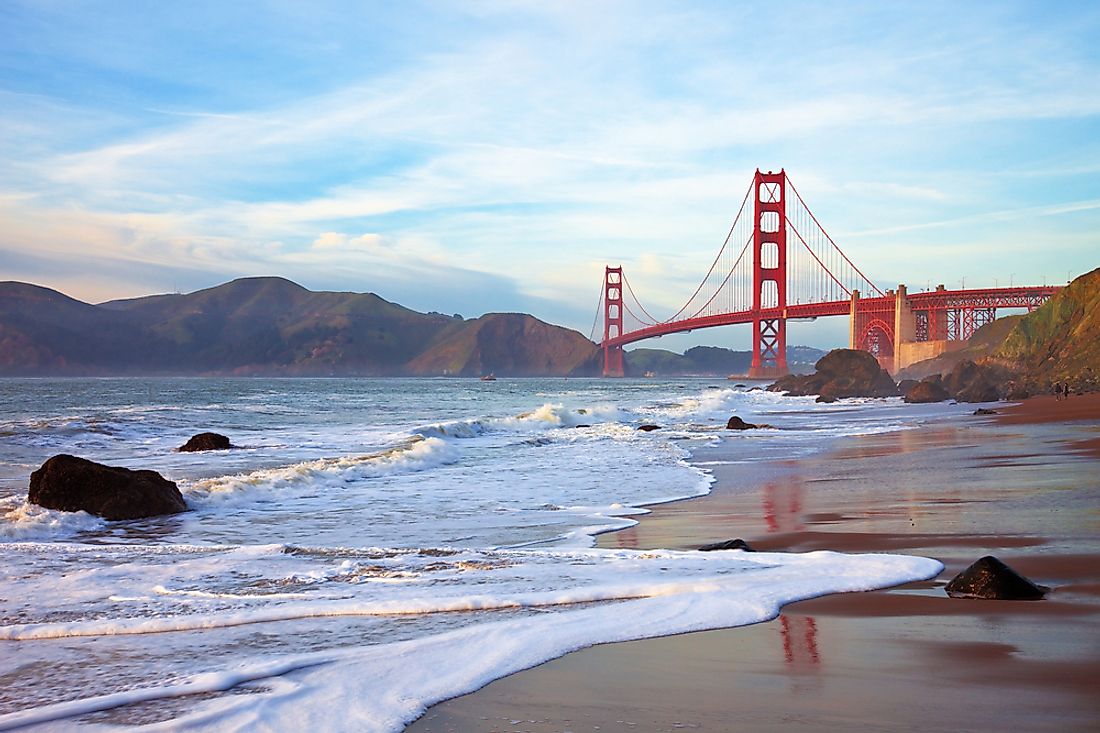 The beach that stretches from the south of the Golden Gate Bridge south to the North Baker Beach is called Marshall Beach. It is long, narrow and secluded. The Marshall Beach is accessed through trails along the bluff which descend long windy stairways. Marshall Beach experiences rip currents and cold temperatures, meaning it is not ideal for swimming. Marshall Beach is one of the most iconic sights in California.
1. Gray Whale Cove State Beach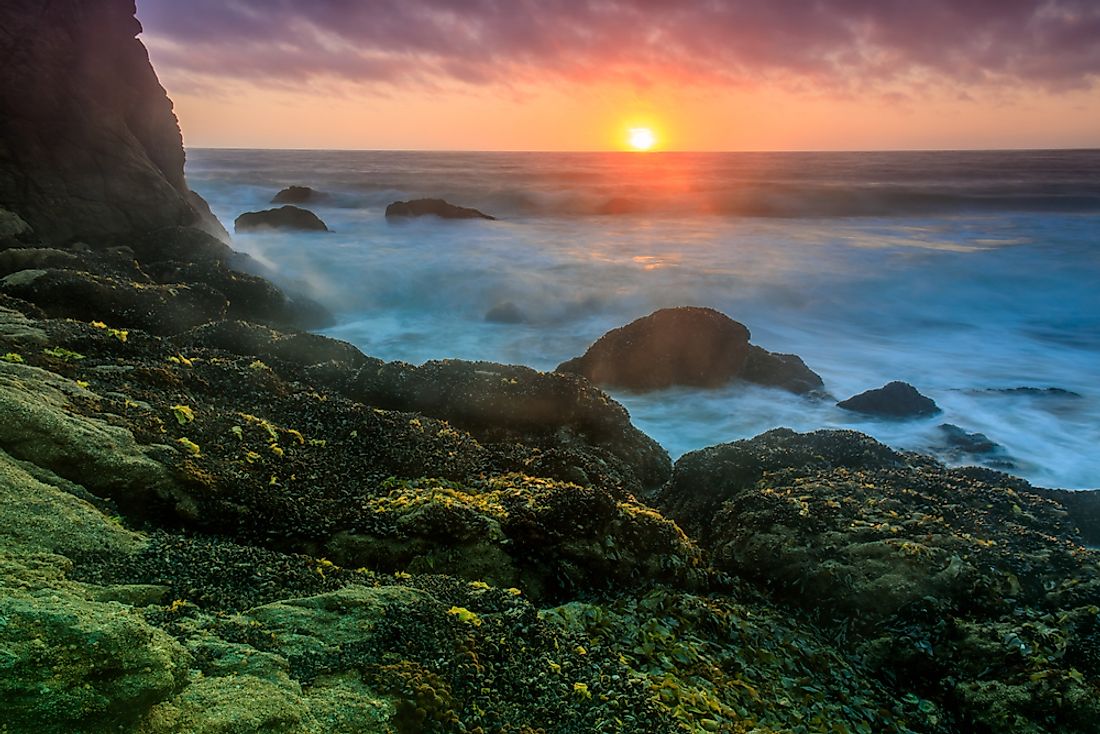 Gray Whale Cove State Beach is located south of San Francisco, near the famous Highway 1. It is popular for its beautiful hiking trails and rugged landscape. Montara State Marine Reserve and Pillar Point State Marine Conservation Area is found nearby.