Home to eight World Heritage Sites, stunning stave churches, and historic archaeological finds dating back to the Vikings, there is no end of things to see and do in Norway. The unique Scandinavian landscape, carved out thousands of years of ice ages and glacial melt, offers remarkable views from waterfall to whirlpools, and is full of legendary stories of warring trolls and magical skies. Read on to discover 10 natural wonders of Norway. 
10. Fjords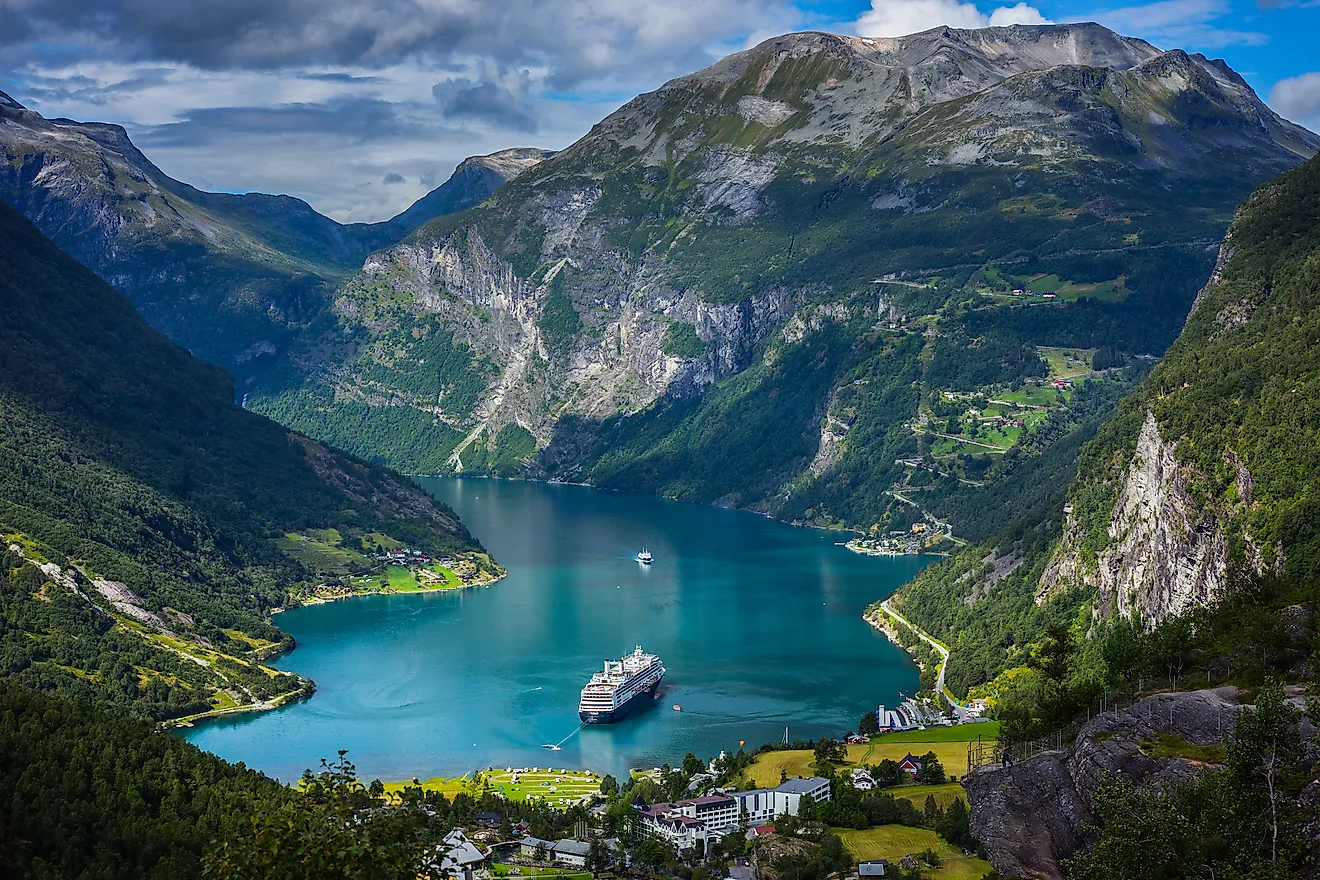 The idyllic fjords of Norway are not-to-be-missed natural wonders. Formed during the ice ages by glacial erosion, these narrow clefts between high cliffs create tidal inlets. Here fresh and seawater meet along coastline dotted with glacier valleys, natural harbors, steep rock facing and lush greenery.
9. Kjeragbolten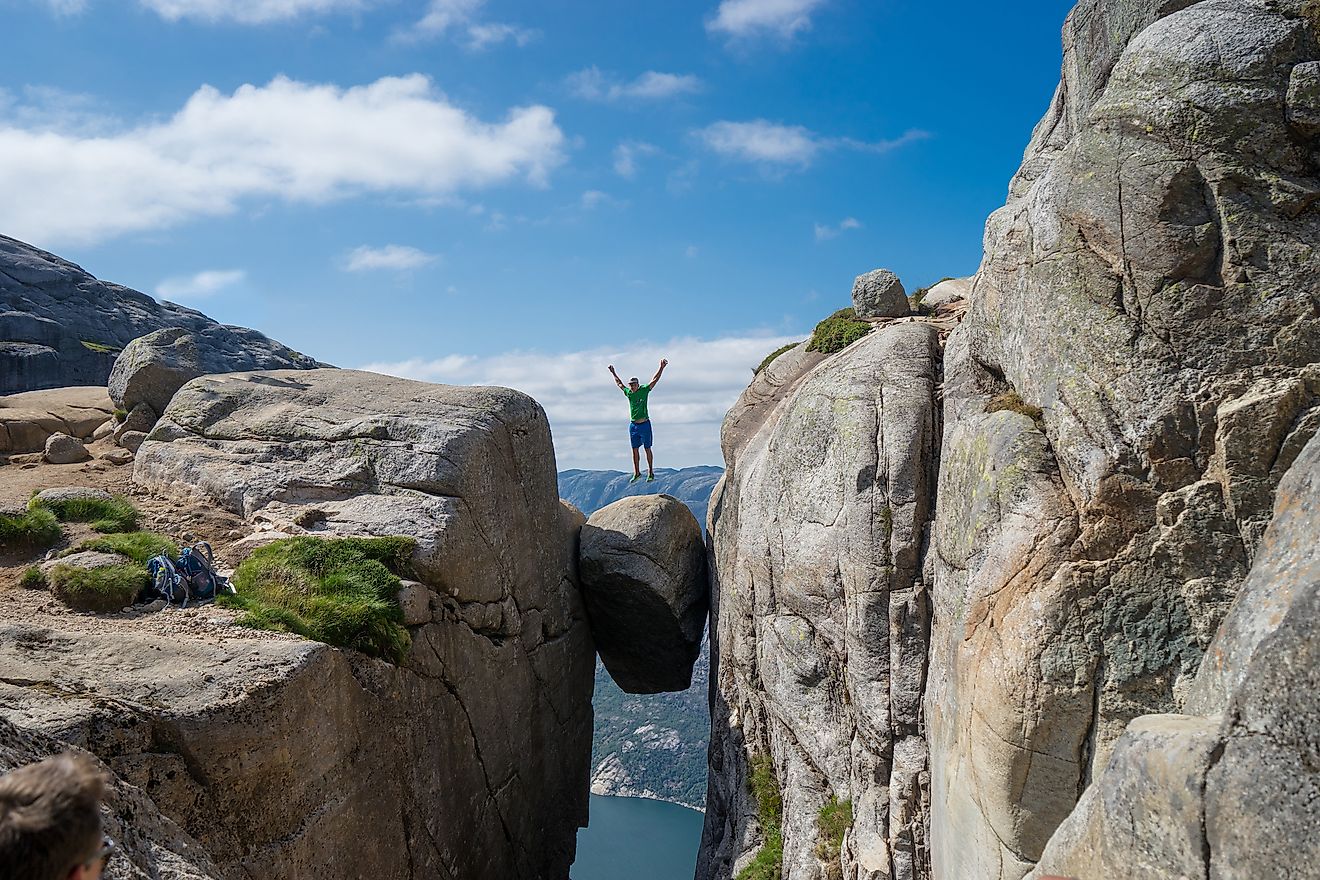 This natural wonder will leave you wondering how did it happen? Located on the Kjerag mountain, the 176-cubic-feet boulder hovers more than half a mile above a dark abyss, wedged between a cleft on the mountainside. Not only a popular photo spot, Kjeragbolten is also a favorite launch for base jumpers.
8. Svartisen Glacier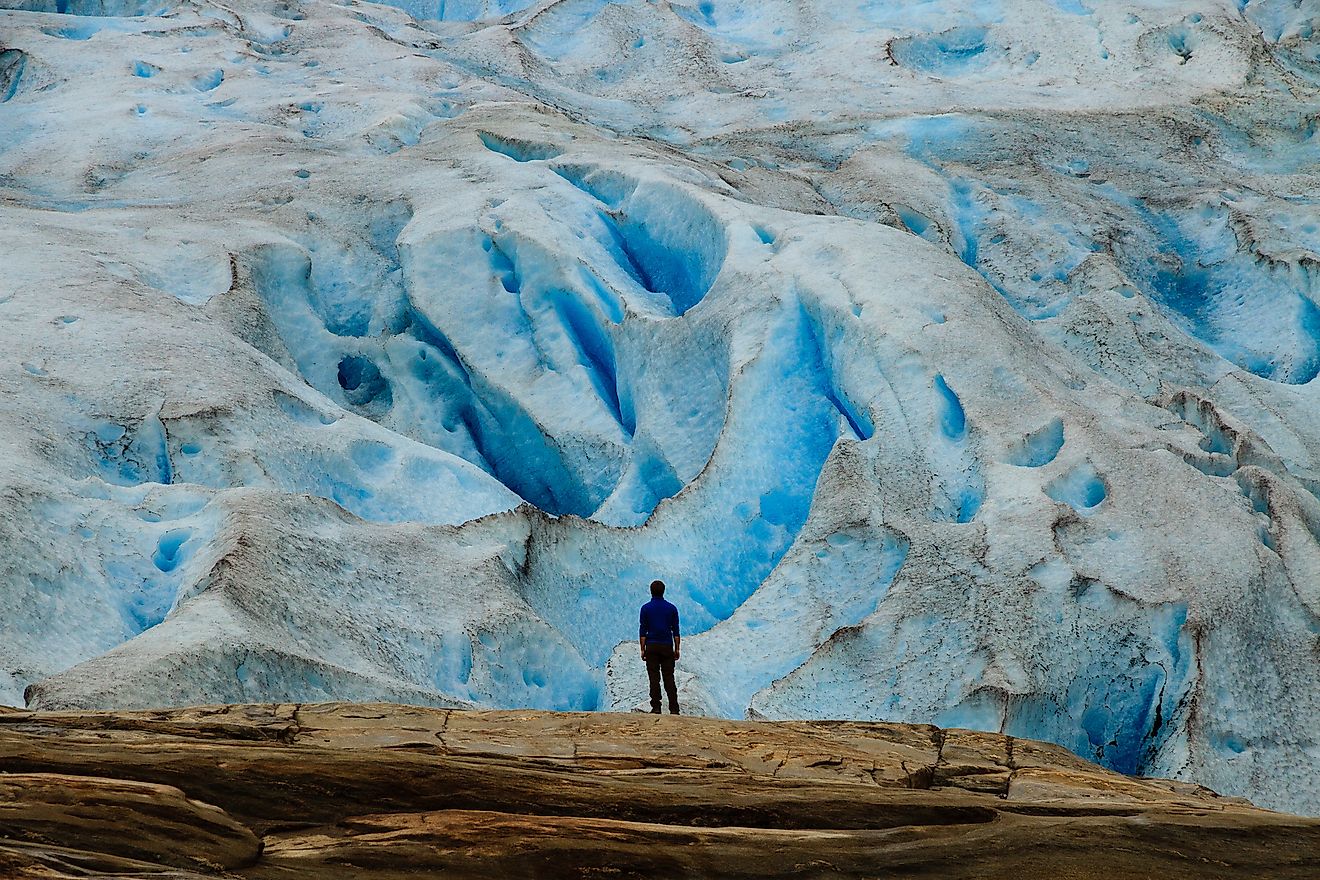 Ironically, Svartisen means 'black ice', but the frozen tongue of this glacier appears as a pretty powder blue. Formed over thousands of years, the ice in Svartisen is largely without air bubbles, resulting in Norway's second largest glacier reflecting the color blue more than any other on the light spectrum
7. Midnight Sun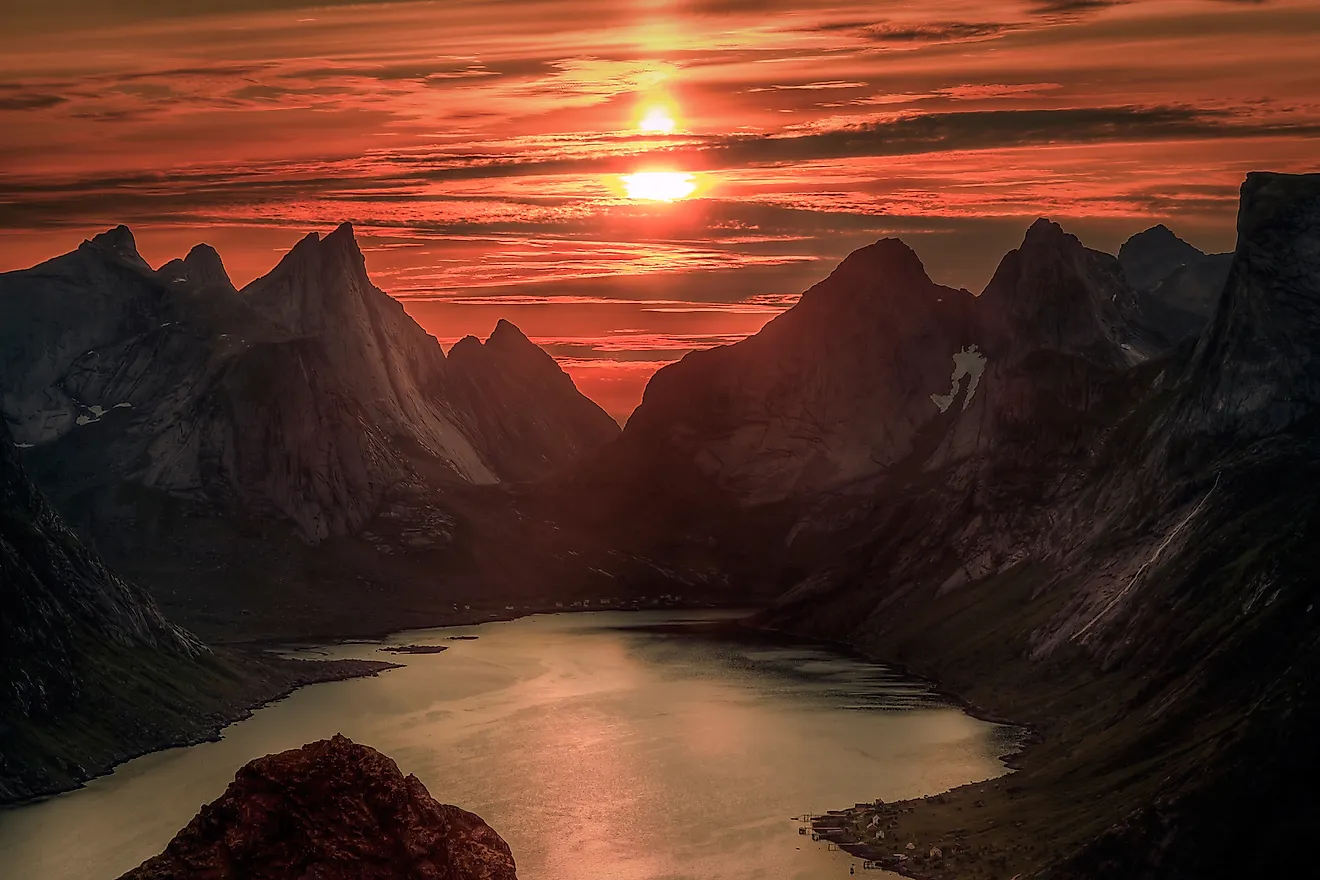 Wishing for more hours in the day to sightsee? You'll have them as the natural phenomenon of midnight sun occurs along the northern coast of Norway. From April to August head to the cities of Bodo, Lofoten and the Svalbard to take part in festivals and festivities celebrating 24-hours of sunlight.
6. Torghatten Mountain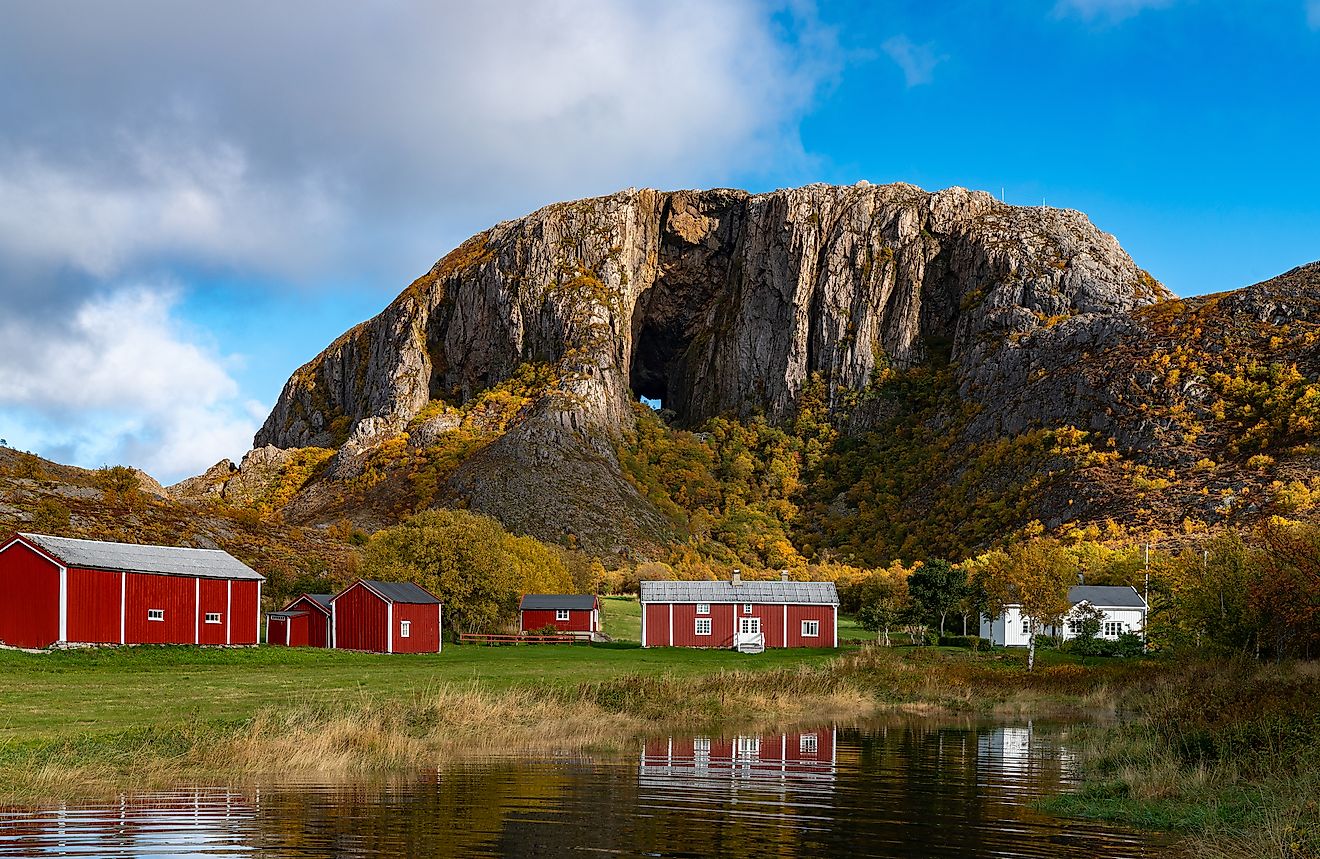 One of Norway's most photographed spots, it's famous for the hole piercing its centre where the sun shines through only twice a year. Legend says a troll's arrow formed the hole, but geologists agree it was created during the ice age as ice, water, and debris drilled their way through the rock.
5. Northern Lights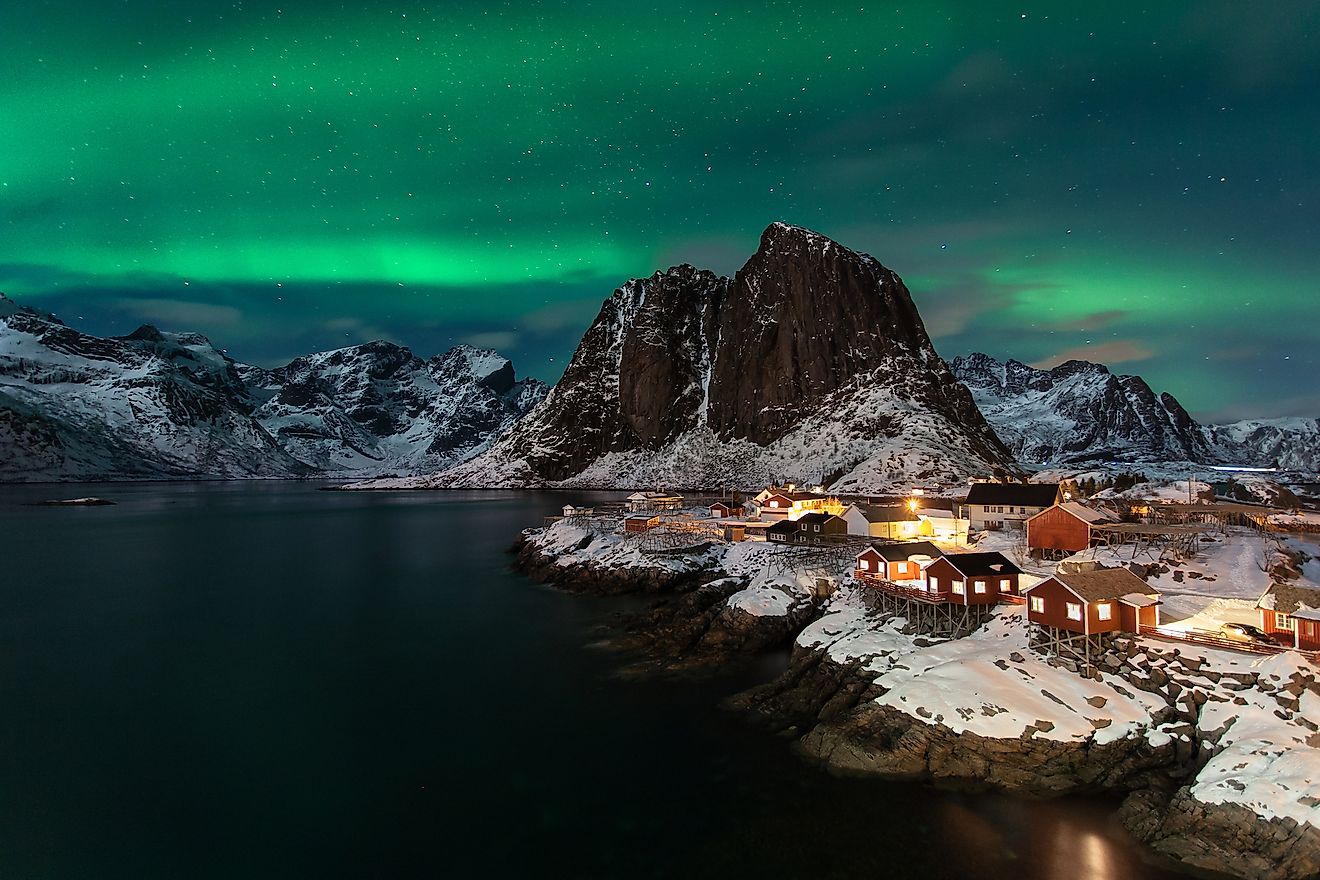 If you're looking for incredible nightly performances in Norway, just look up. Caused by the interplay between the sun's electrically charged particles and the geomagnetic field at the Earth's poles, the natural wonder of the northern lights beautifies and brightens the night sky of Norway's northern regions.
4. Saltstraumen Maelstrom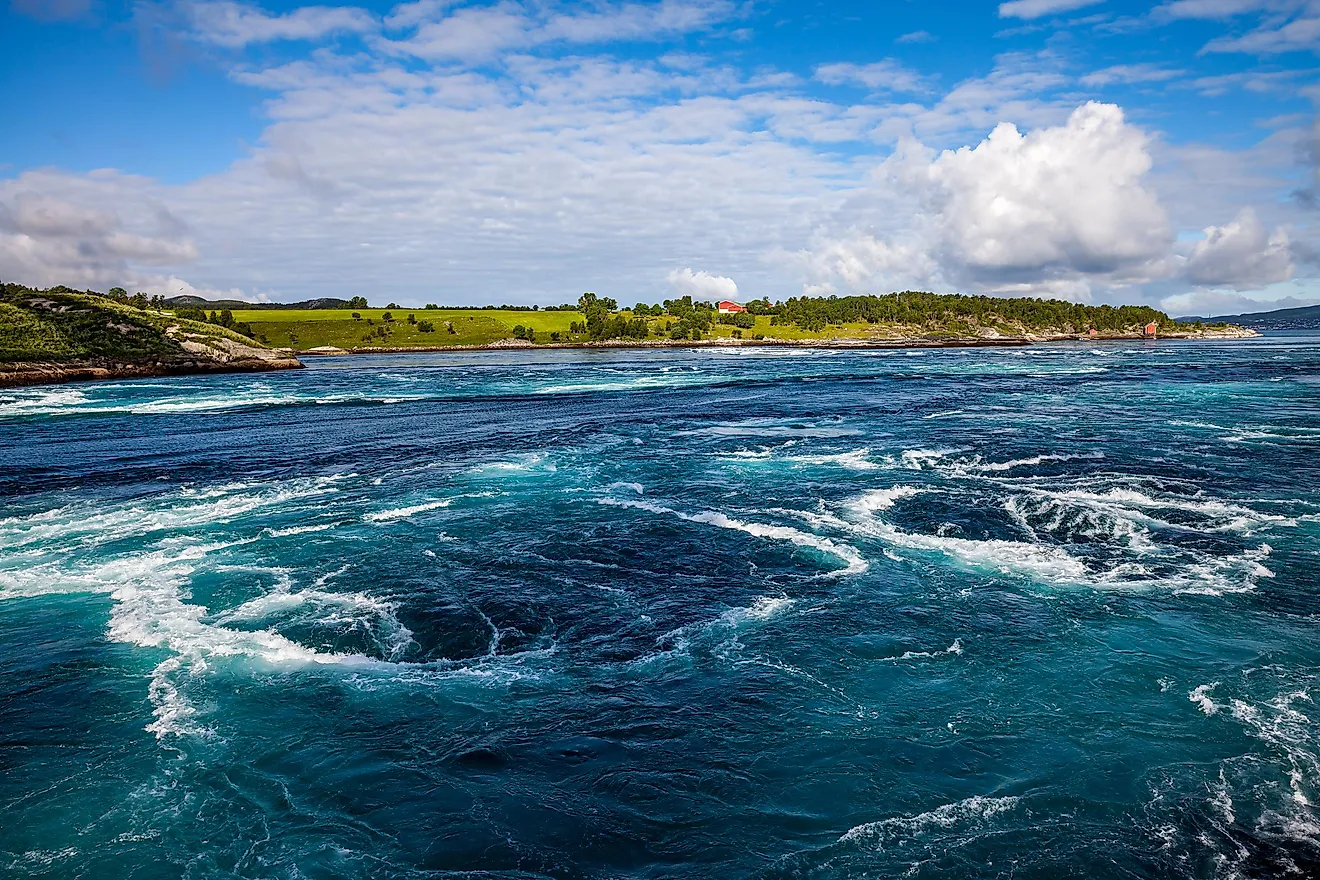 Witness the world's strongest whirlpool, as 9.5-cubic-miles of seawater charges through a narrow channel only 2-miles long and 490-feet wide. Rushing at speeds of up to 20 knots, the tidal waters of Saltstraumen spin in vortices as it makes its way between the Saltfjord and the Skjerstadfjord every six hours.
3. Nigardsbreen Ice Cave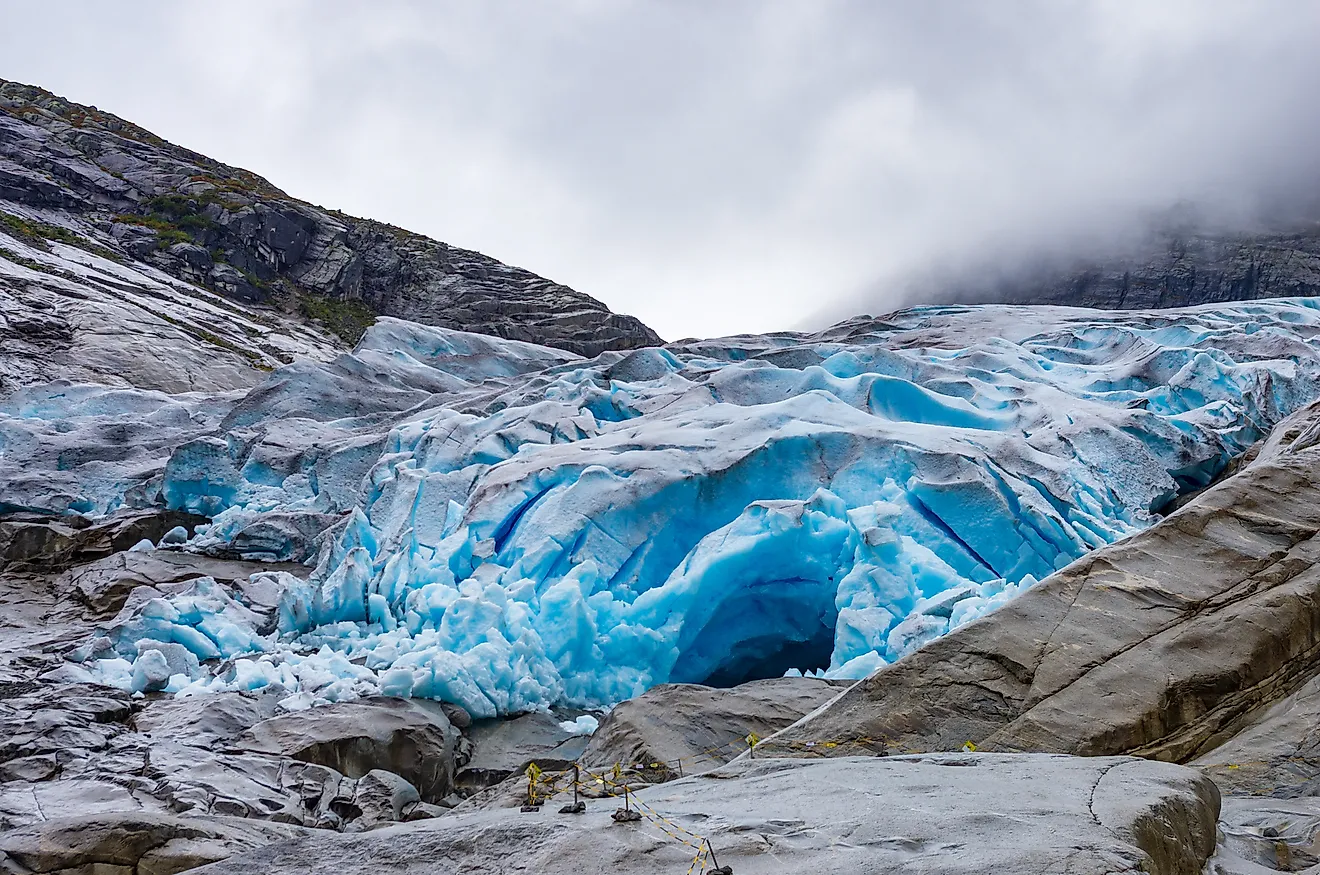 Discover the deep blues of the Nigardsbreen Ice Cave. Formed from melting glacier ice, this cavernous 26-foot high grotto is constantly shifting in hue, while huge icicles form above the 100-feet deep lagoon. Hiking along the outer glacier is popular with tourists, but due to the active melting cycle only supervised tours are permitted into the cave.
2. Seven Sisters Waterfall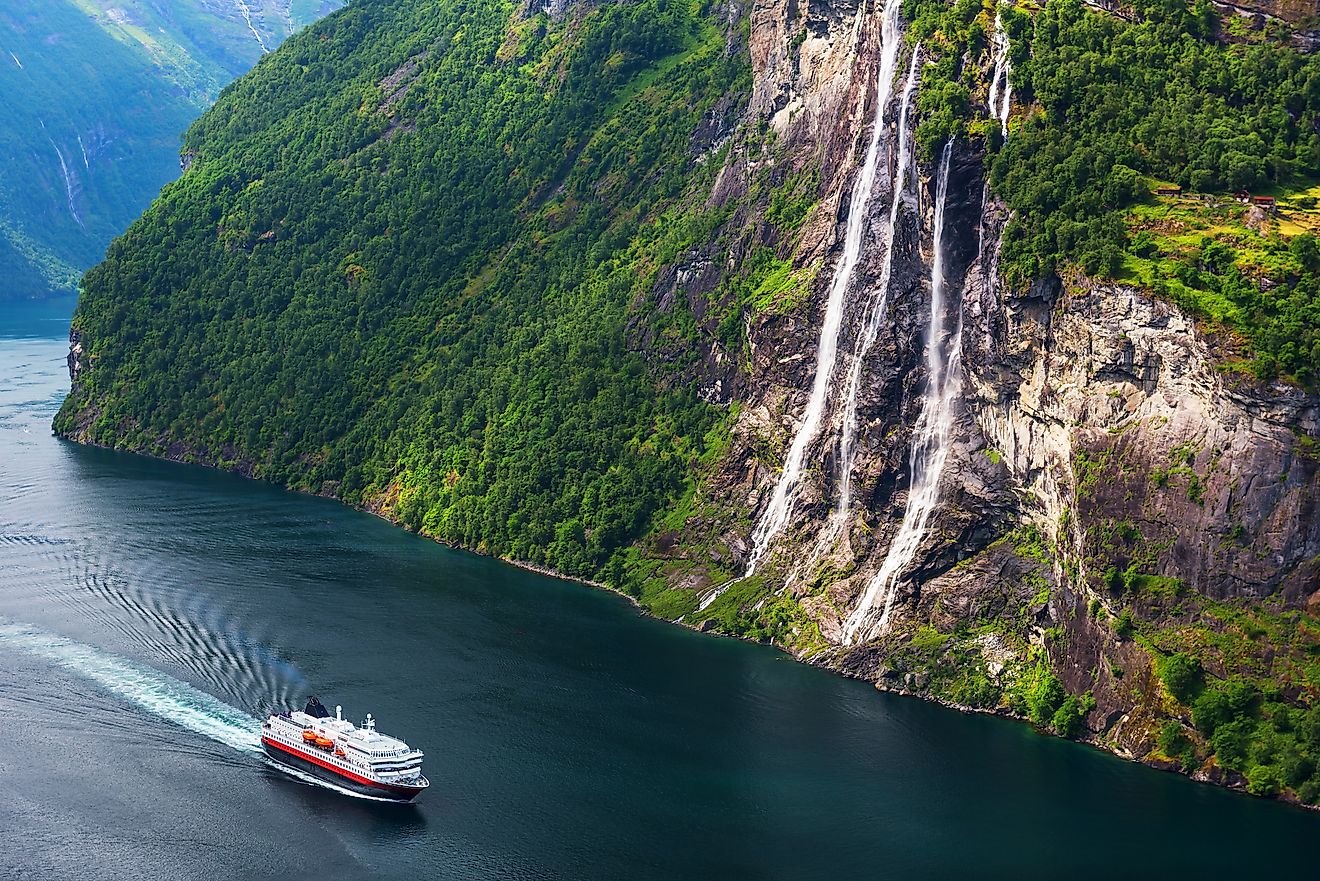 Although not one of Norway's tallest waterfalls, which can reach up to 900-feet, its most famous makes up in beauty what it lacks in height. Seven separate streams cascade over the north side of the UNESCO World Heritage Site of Geirangerfjorden in a stunning 800-foot drop.
1. Trolltunga
Literally meaning "troll tongue" this stone outcropping 2000-feet above Lake Ringedalsvatnet is one of the most breathtaking places in Norway. Situated along the western ridge of the Hardangervidda plateau, Trolltunga is a popular hiking destination but it's not for beginners. Hikes to this iconic rock, formed by ancient ice caps that once covered all of Scandinavia, can take anywhere from 8-12 hours.