Scary places exist all across the world. Many of these places are known because of their grim histories and the dark circumstances that surround them. The appeal of these places for travelers lies in the mystery that they present and the tantalizing promise of unique adventures that they hold. Whether in the form of abandoned buildings or supposedly haunted locations, there's a lot for supernatural thrillseekers to explore - as long as they don't lose their nerve. This list scoured the globe to find the top ten creepiest real places that can be visited, with locations ranging from Asia to Europe.   
10. Hill of Crosses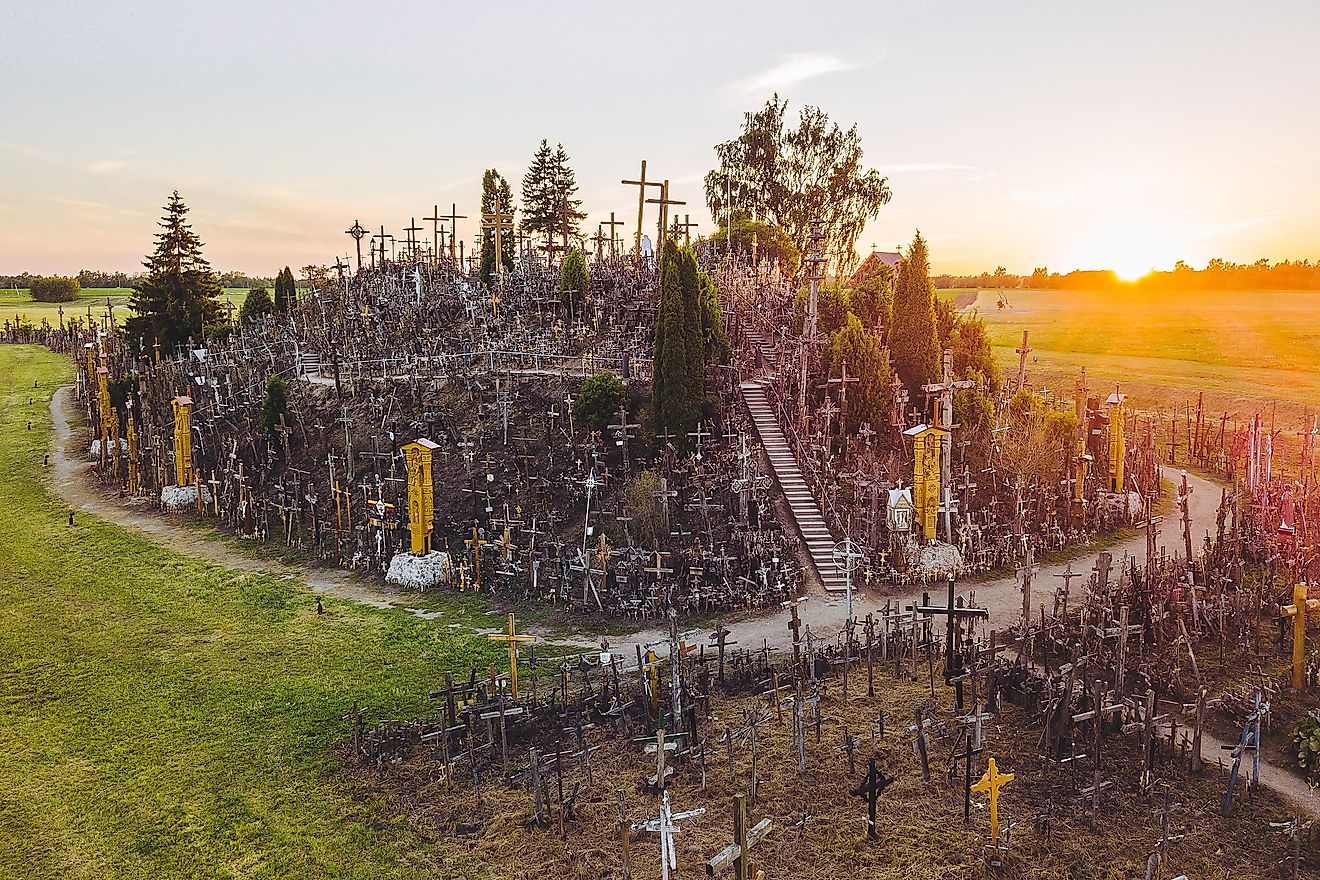 This hill is located in northern Lithuania, about 12 km north of the city of Siauliai. It is named as such because of the massive amount of crosses that dot its hilly exterior. The exact origin of this tradition of leaving crosses on the hill is unknown but it is commonly believed that the first crosses were placed after the November Uprising, also known as the Polish-Russian War. Since then crosses have been added and removed, though much more has been added in recent years. It makes for an awe-inspiring sight, especially at night. 
9. Nagoro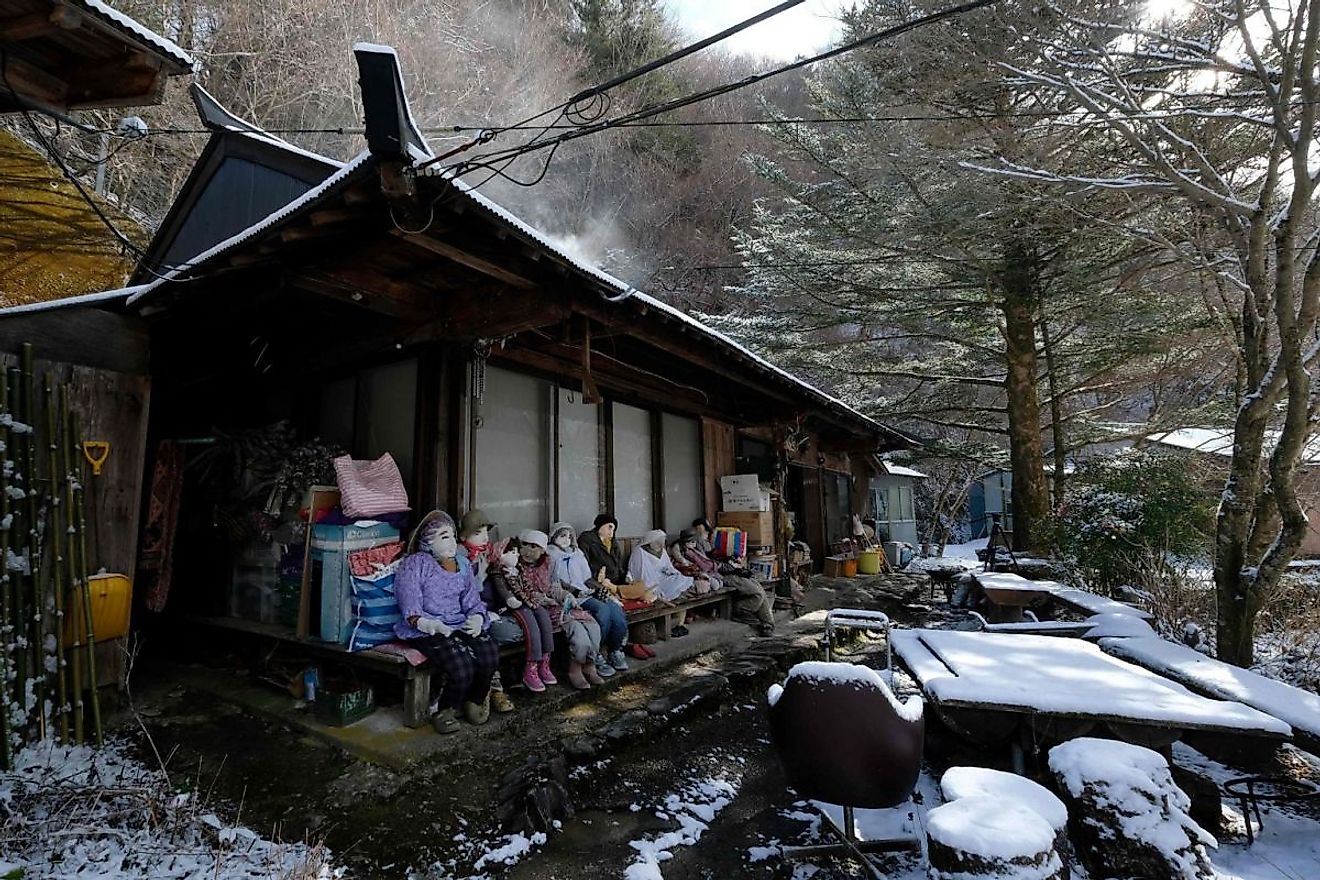 This tiny Japanese village at first glance has nothing out of the ordinary about it. A closer examination will reveal that it is populated with a large number of realistic dolls, all positioned spookily throughout the village. Located in the Iya Valley on the island of Shikoku, the town is scarcely populated with the latest census information indicating that only 27 people still live in the area. The dolls have made the area a tourist attraction. The origins of these creepy figures lie in the hearts of former residents who decided to build them as the village gradually emptied out. 
8. Fairmont Banff Springs Hotel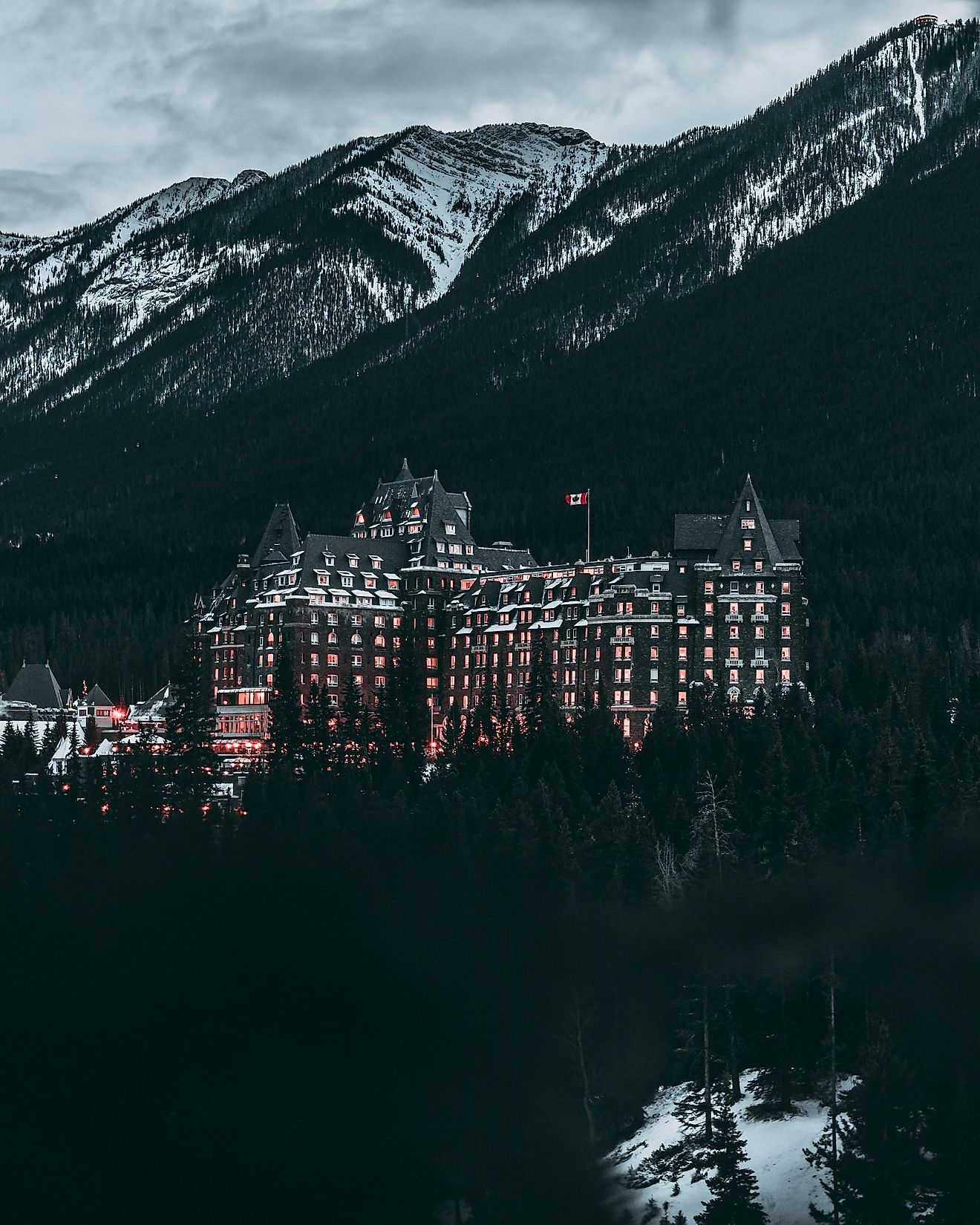 This Canadian hotel is located in picturesque Banff, Canada and is a designated historic site of the country. The hotel itself has been in operation since 1888 and overlooks a valley towards a nearby mountain. It is located fairly high up at an altitude of 4,639 feet. This esteemed building also has a ghostly past and a whole set of spirits that are said to roam its halls. These include a ghost bride that wanders on staircases, who is said to have died on her wedding day, and Sam the Bellman, a former worker at the building. 
7. Hoia-Baciu Forest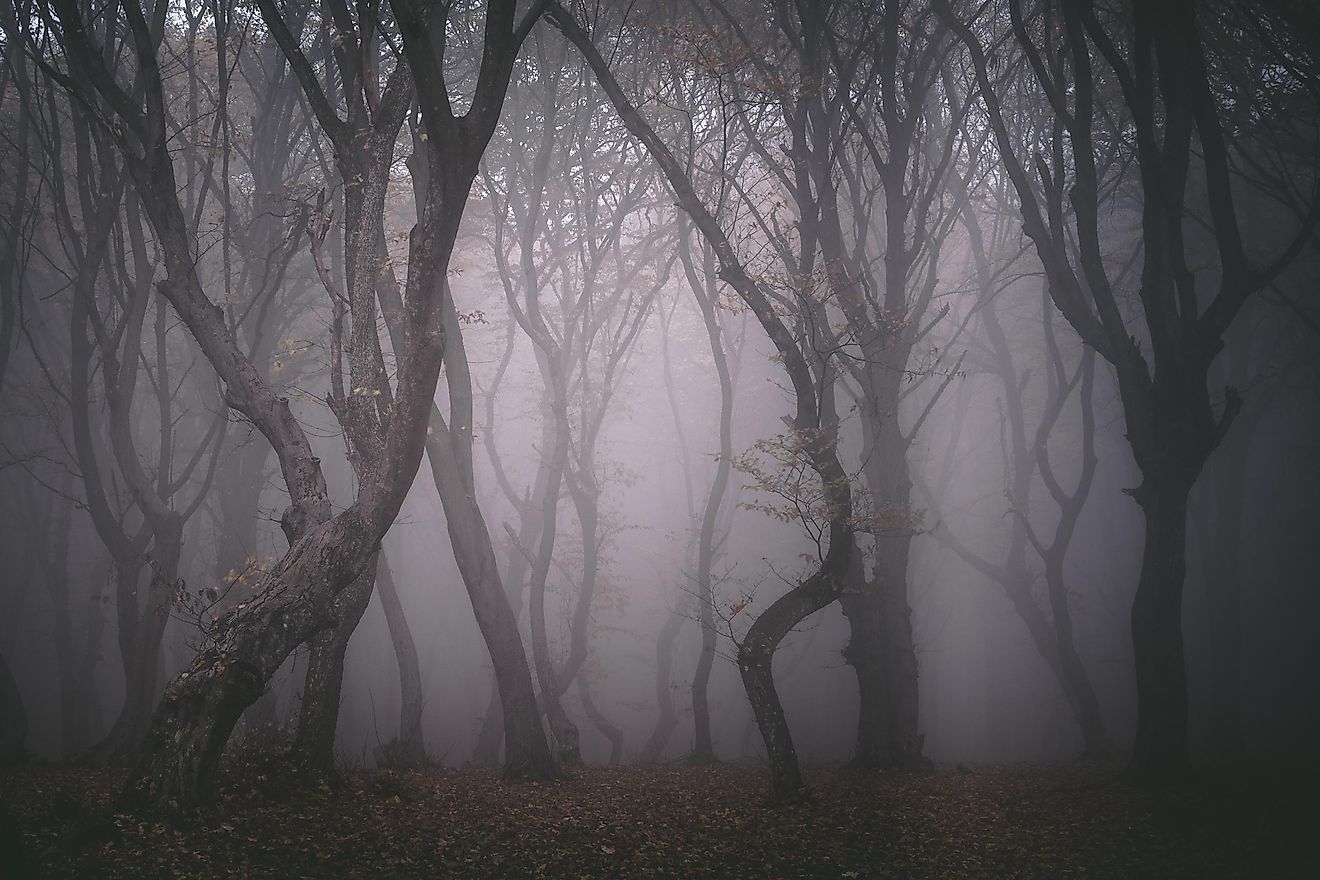 This Romanian forest is situated to the west of the city of Cluj-Napoca and is a common destination for recreation despite its supposed paranormal ties. It covers an area of more than 1 square mile and hosts biking parks and areas for sports such as paintball, airsoft, and archery. It is also the site of a few key archaeological discoveries. Most importantly for the purposes of this list, the forest is the alleged location of a variety of unearthly phenomena, so much so that it is sometimes referred to as the Bermuda Triangle of Romania.  
6. Burg Wolfsegg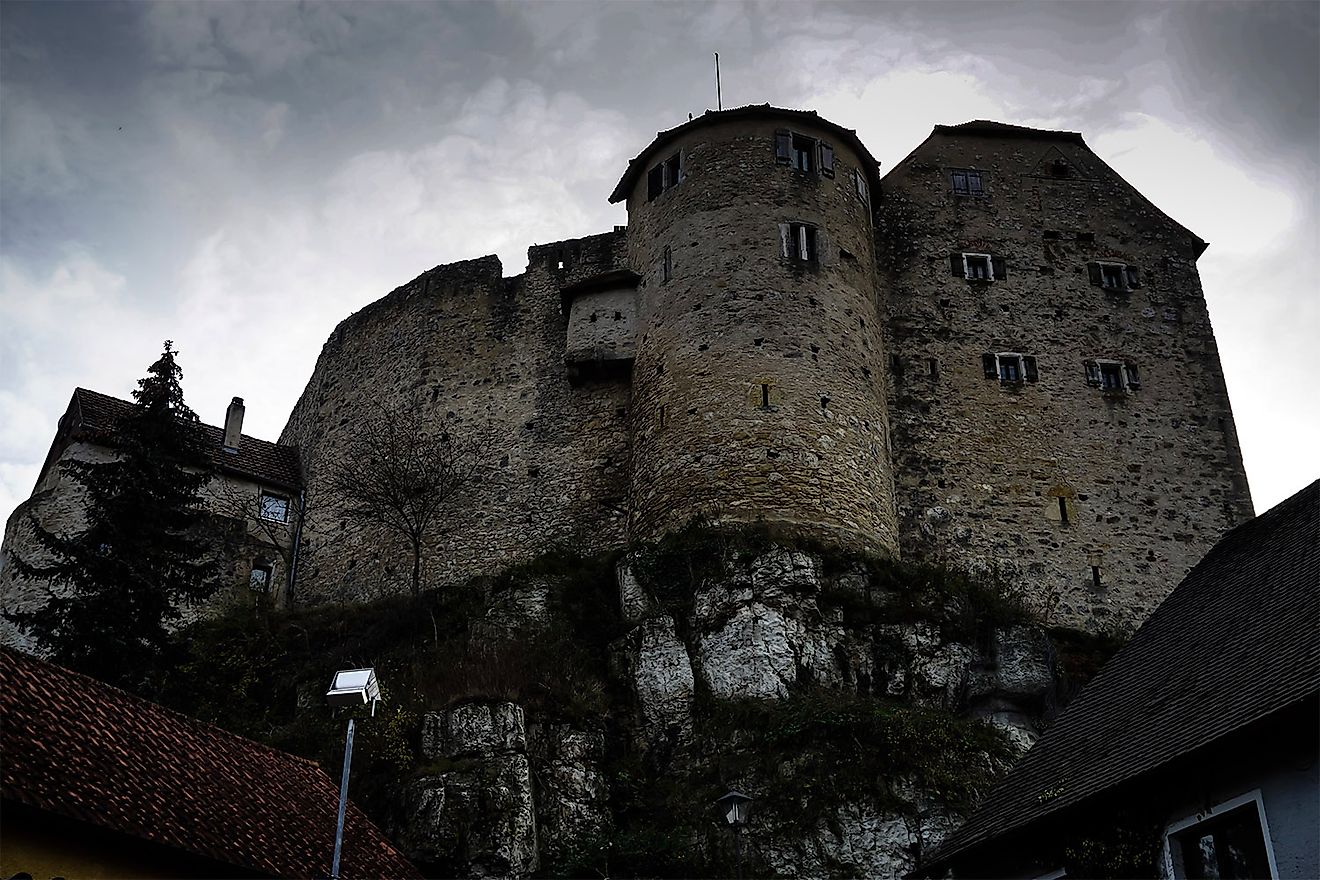 This German castle is located in the landlocked state of Bavaria and is a remnant of Gothic architecture that has remained remarkably intact due to its remote and secluded location. Built in the early 1300s by the Wolf Von Schonleiten family, the site is nowadays associated with its own ghostly legend, known as the White Woman. This spirit is said to be the wife of the castle lord Ulrich and various phenomena have been tied to her, like lights and inexplicable noises. The castle now houses an open to the public museum discussing life in the castle. 
5. Poveglia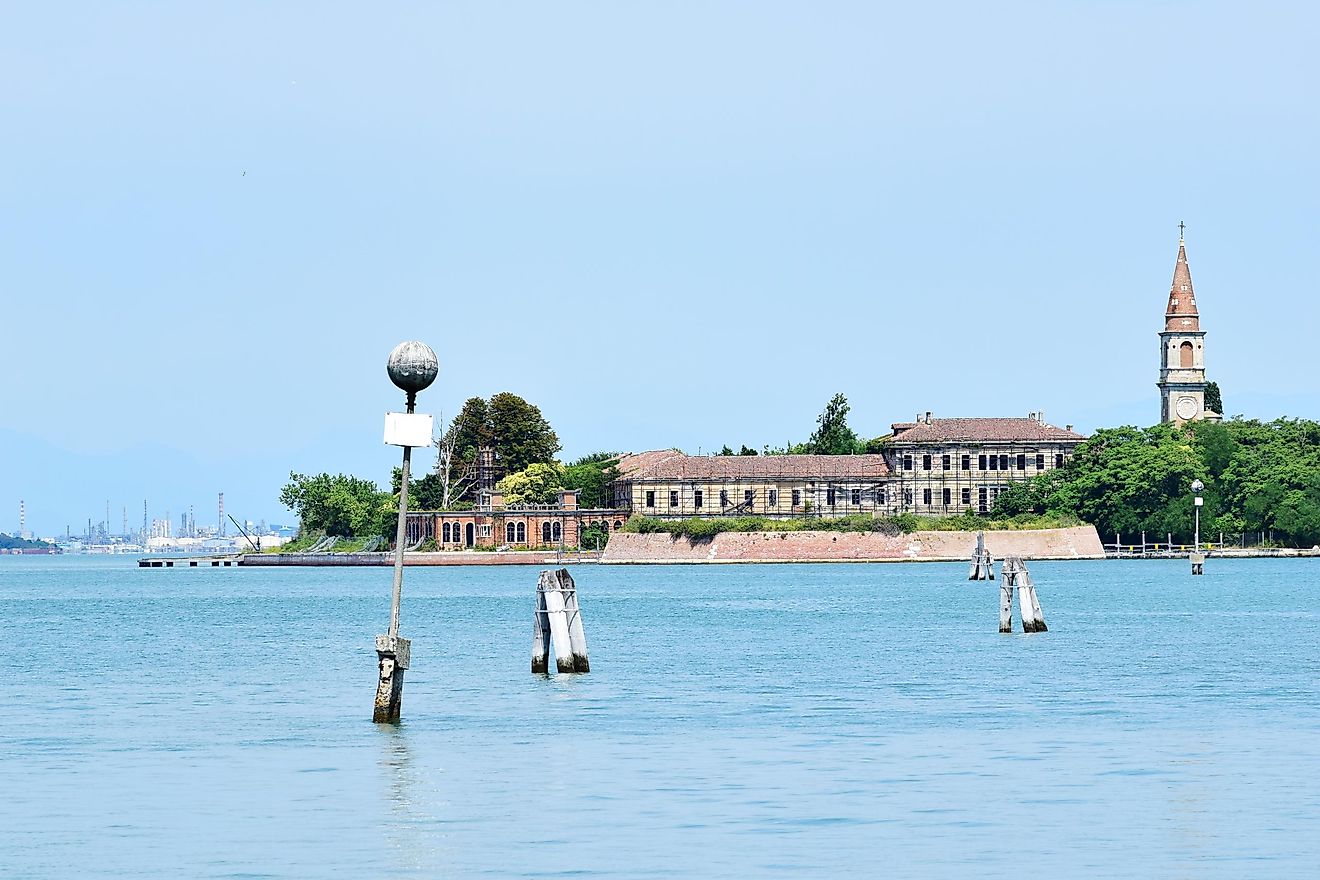 This small island is located between Venice and Lido in northern Italy. It is considered by some to be a paranormal hotbed owing to its bleak history. Beginning in 1776 the island was used as a quarantine location for plague sufferers and those with other diseases, and it would continue to play this role for the next 100 years. Later, in 1992, the site would be converted into an asylum for the mentally ill. It's a sure bet that tons of suffering has happened on this scenic spot of land and it wouldn't be completely unbelievable to think that unsettled spirits still roam this island.
4. Salem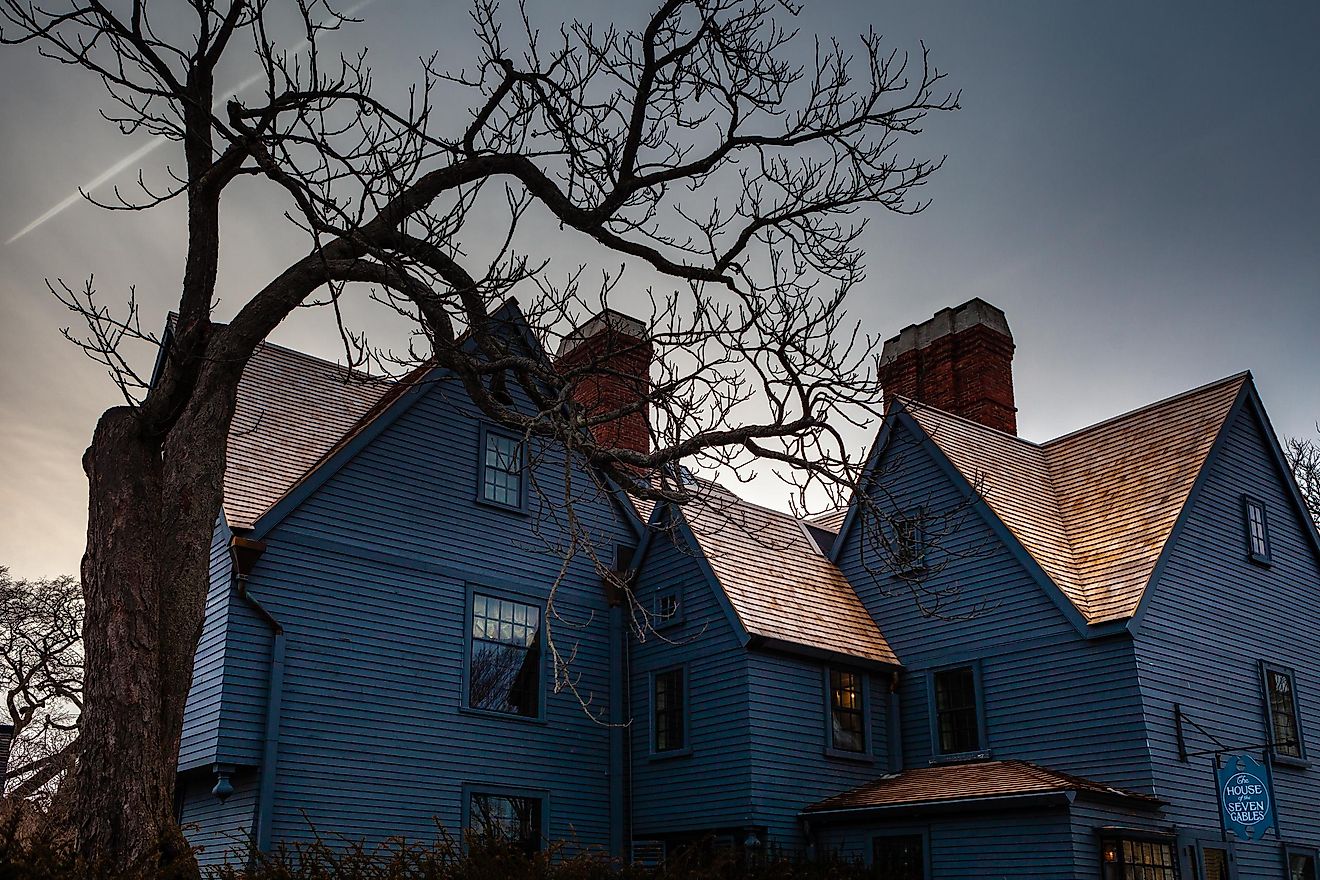 This American landmark is well-known for its associations with witchcraft. Specifically, it is famed for the Salem witch trials of 1692 where hundreds were accused and 19 were ultimately executed under suspicion of being witches. This marks the city as the site of one of the world's deadliest witch trials, a reputation that it still holds today where even the name of the city is synonymous with witchcraft and magic. It was also a significant country seaport before the trials and a generally historic coastal city that has many other tourist attractions in addition to its darker past. 
3. Door to Hell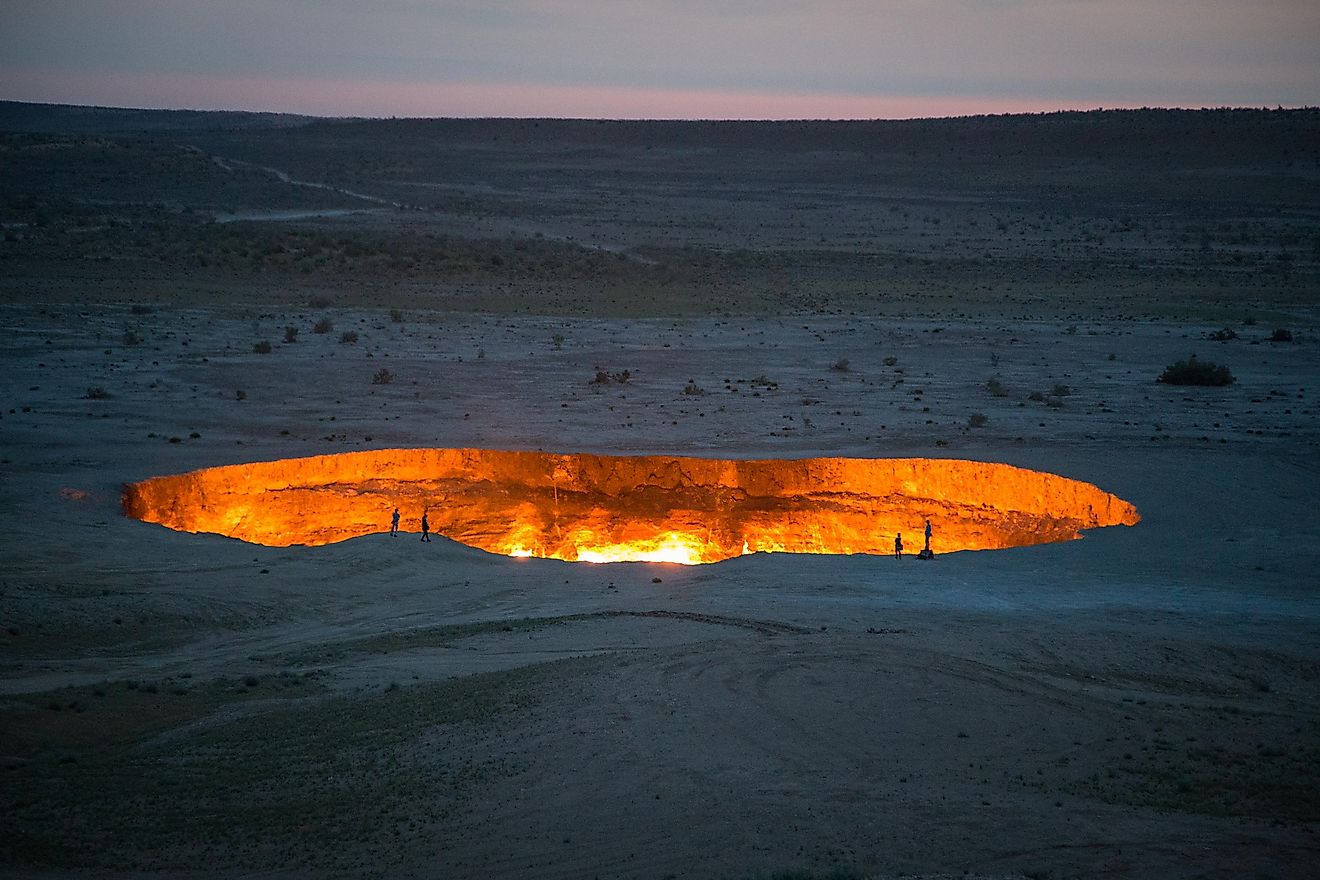 This natural gas field collapsed into a cavern is an otherworldly view, that brings to mind fire, brimstone and gates to a flaming classical hell. It was intentionally set on fire in 1971 to prevent the spread of methane gas and has been burning continuously ever since. With a total area of over 55,000 square feet and a depth of 98 feet, this gas crater takes up a sizable chunk of land and has an imposing presence on a nearby landscape. The area it is in is also popular for wild desert camping, so bring equipment on your way to seeing this spooky sight. 
2. Chernobyl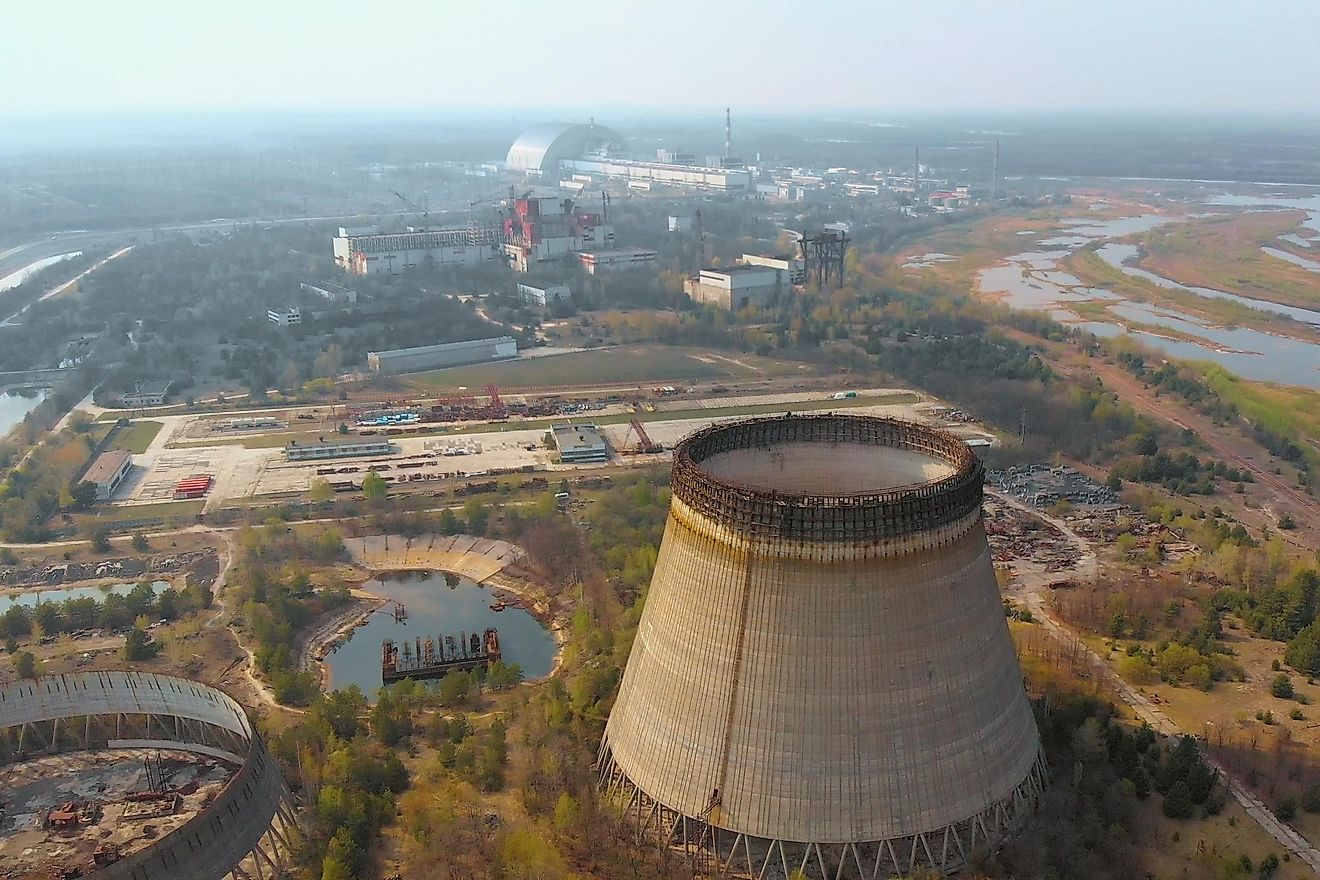 Chernobyl is a ghost city located in the Chernobyl Exclusion Zone. It was evacuated on May 5, 1986, days after a disastrous accident occurred in a nearby nuclear power plant. Nowadays even though some areas are still dangerously irradiated, tourists can visit the site and see the relics of an abandoned city. Prior to its evacuation, the city had about 14,000 residents. As a result of their abrupt departure, they created an area that has now become an eerie time capsule, with much of what was left behind sitting undisturbed for decades. 
1. Suicide Forest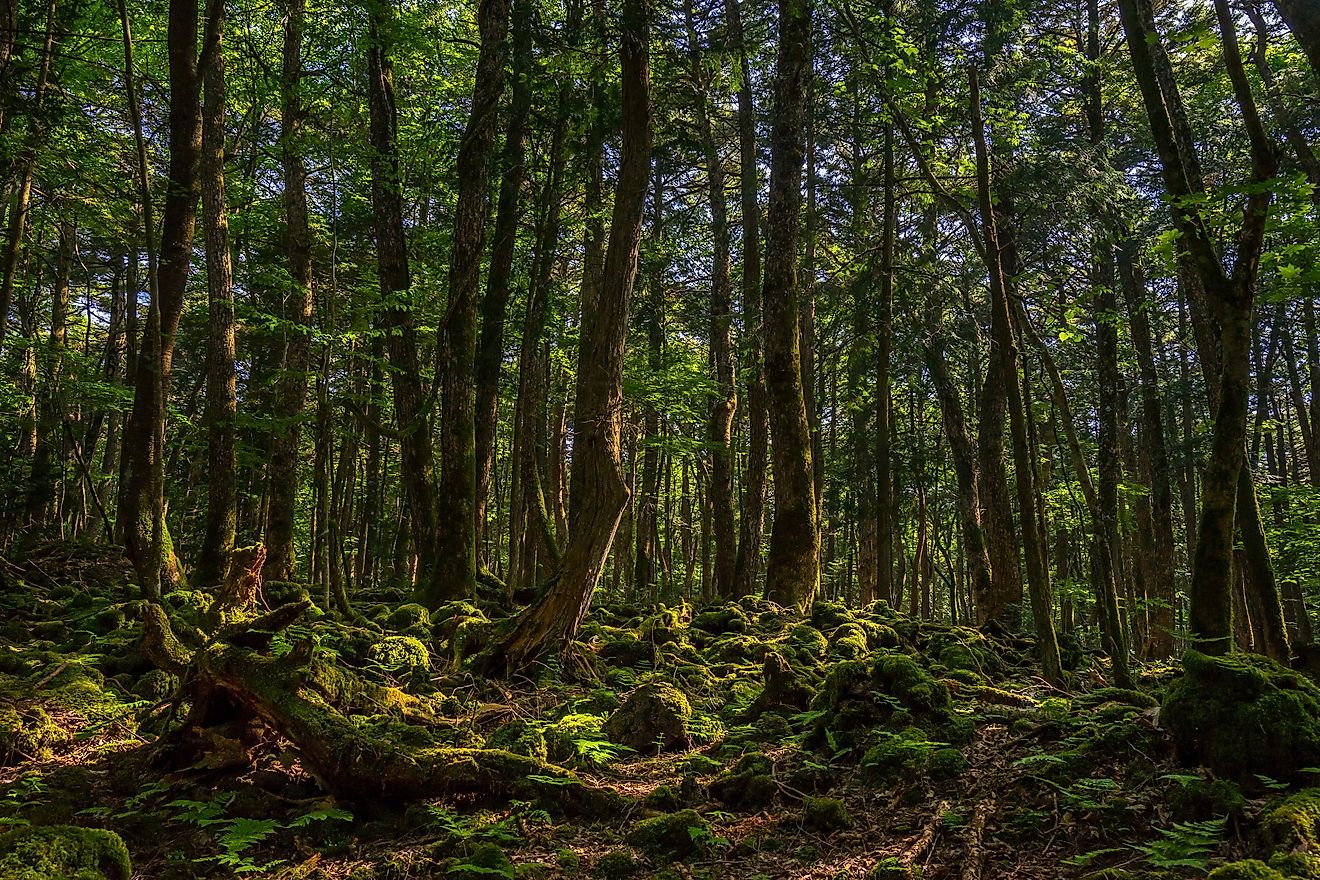 This infamous forest's actual name is Aokigahara, though it is sometimes also called the Sea of Trees. Located on the northwestern flank of Japan's Mount Fuji and taking up around 13 square miles of space, this tree-filled area has become synonymous with suicide. Specifically, this place is one of the most popular locations for suicide in Japan. In 2003, 105 bodies were found, beating the previous record of 78 deaths in 2002. More recent numbers are no longer being publicized as officials try to reduce the forest's associations with suicide. It offers beautiful sights in addition to its grim history, making it an excellent frightening place to visit.