Women have been regarded as inferior in the past. They have been given fewer opportunities than men because of gender bias and inequality. Women in history have struggled through neglect and faced plights across all continents such as unemployment, being deemed inferior and chauvinism from a male-dominated society. However, some of them have been able to break the gender barrier and have fought to become first in their fields. History has been able to give a breakdown of their milestones that paved the way for other women to perform the same.
Some of the heroic women in history who were the first in their field are:
Mother Teresa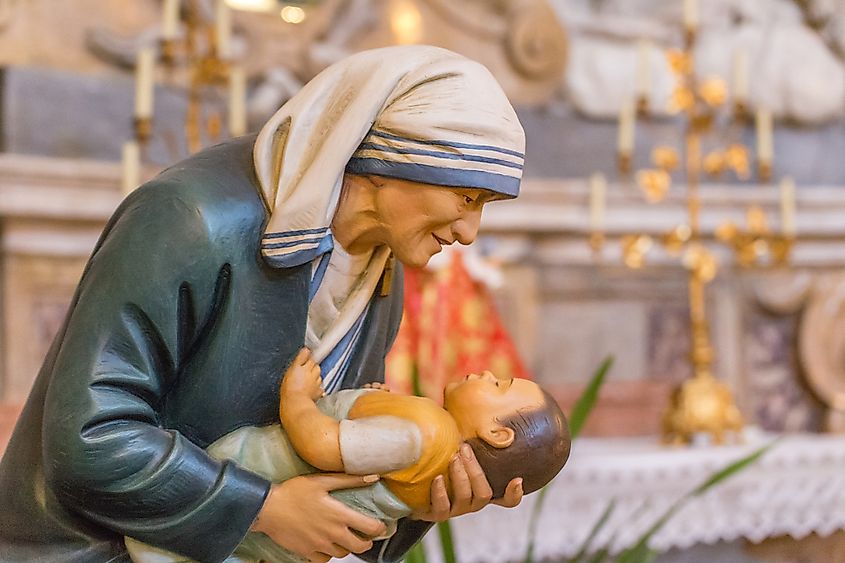 She was born in 1910 in Skopje. She became a Roman Catholic nun in 1928. In Calcutta, she worked in the slums, teaching and aiding the sick and abandoned people. She established a home and an open-air school for the poor. She also founded "Missionaries of Charity" which gave donations to the poor. In New York, she opened a home to care for those infected with HIV/AIDS.  Mother Teresa was one of the 20th Century's greatest humanitarians. She received several awards including the Nobel Peace Prize for her humanitarian work. She is canonized as a saint.
Florence Nightingale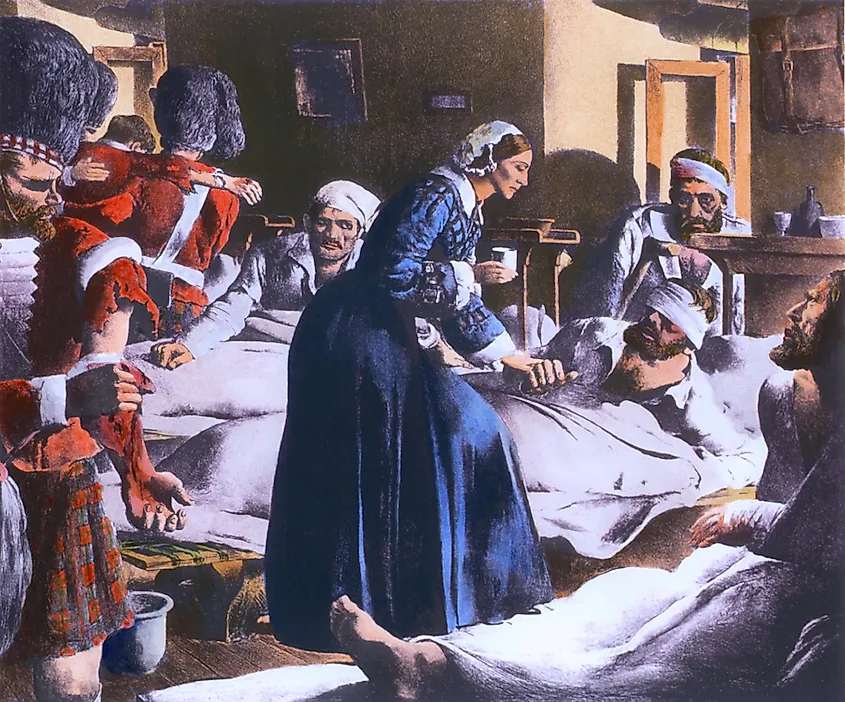 Florence Nightingale was born in 1920 in Italy. She became a professional nurse with the nickname "Lady with the lamp". This was because of the multiple rounds she made while tending to the sick and wounded. In her early years, Florence was an active philanthropist who ministered to the poor and the ill from neighboring villages. In her nursing job, Florence improved the hygiene practices in the hospitals during the Crimean war which broke out in 1853. Initially, there were many soldiers' deaths from infectious disease, though her work made a reduction of this by two-thirds. When she received an award of $250,000 from the British government, she funded the establishment of St. Thomas hospital and the Nightingale school of nurses as well. She died in 1910, having left a legacy as the pioneer of modern nursing.
Dr. Elizabeth Blackwell
Dr. Blackwell was the first female British physician. She was born on February 3, 1921, in Bristol, England. She received private lessons from her tutors, facilitated by the fact that her family was financially well-off. After her father's death, Dr. Blackwell's family faced financial constraints. She became a teacher for 2 years in their private school before she began seeking admission to medical school. A lot of schools rejected her because she was female. Fortunately, 150 medical students of Geneva medical college, New York voted her in. Later, she could not get employment in the public hospitals, which necessitated her to open a dispensary in 1853. Here, she served the less privileged such as those from the slums. She also offered free medical care to those who could not afford. She later opened a women's medical college which saw several female graduates become doctors.
Ada Lovelace
Ada Lovelace was an English mathematician. She was born on December 10, 2015, in London. She was given education in Mathematics, Science and Music, her mum being the greatest champion of these. She grew up to be known as the "First Computer Nerd". She was the first female mathematician and computer programmer. Some of her works include the concepts of looping and coding. She made an algorithm for a computer machine in the 1800s. Ada worked with Charles Babbage in the 1840s that was regarded as "the Father of Computers". The projects they worked on included that of the Analytical Engine which Charles had envisioned in 1837. Even after her death in 1852, Ada afterward received many honors to her work in the 1950s.
Sally Ride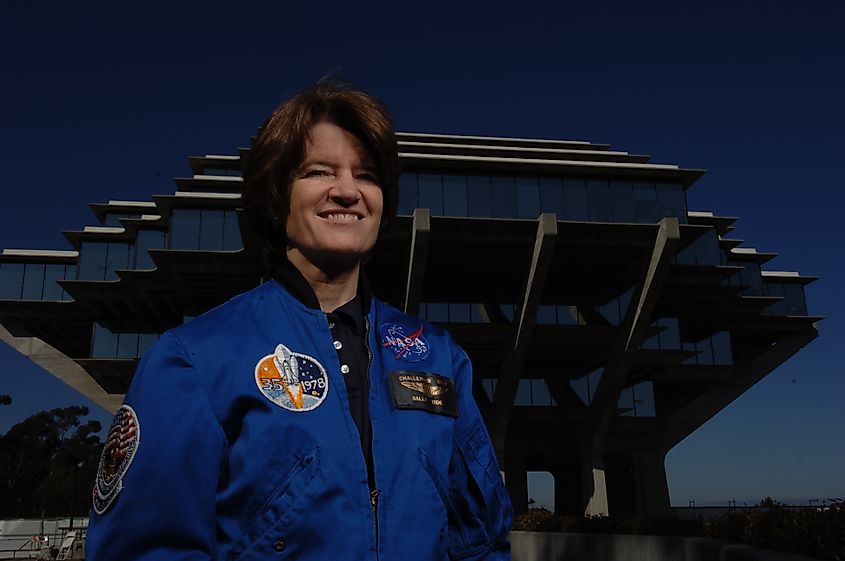 She was born in 1951. She was an astronaut, physicist, and scientist. She was the first American woman to be in space. She strived for NASA's astronaut program. Thereafter, she joined the Challenger shuttle mission to space in June 1983. Sally's work involved deploying satellites. After the shuttle's crash in 1986, she helped with the investigation. She later became a professor of Physics. Also, she served at the University of California as the director of the California Space Institute. Sally founded and became the CEO of Sally Ride Science, a company that inspired the female generation to scale heights in Math and Science.
Maya Angelou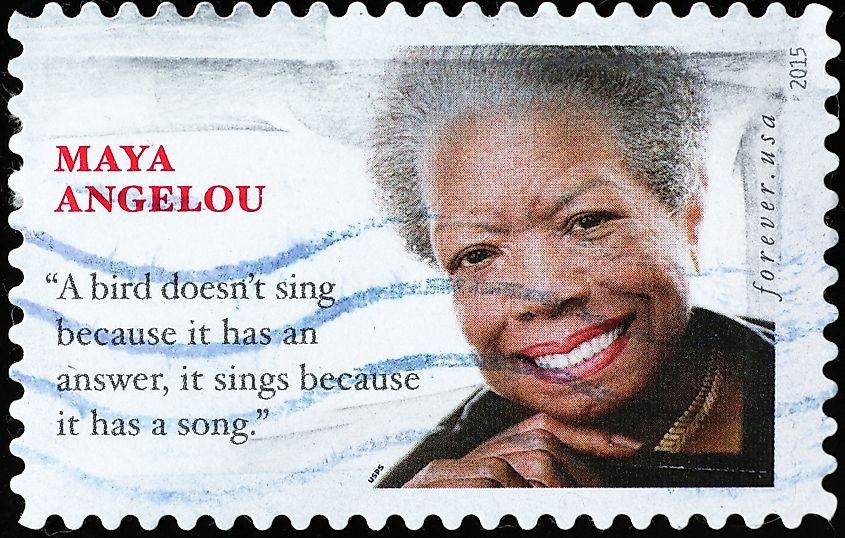 She was born on April 4, 1928. She was a singer, poet, civil rights activist, dancer, novelist, and actress. She was the first female cable car conductor in San Francisco. Maya was acknowledged for her autobiographical works. She wrote memoirs such as "I know why the caged bird sings". Through her art, she expressed sexism, racism and oppression issues that Americans were going through. She was the first black American woman to have a screenplay to be produced as a feature film. She was an established author of meditation books, poetry collections, and documentaries. She died in 2014 with an established legacy, her awards including the presidential award of freedom.
Eleanor Roosevelt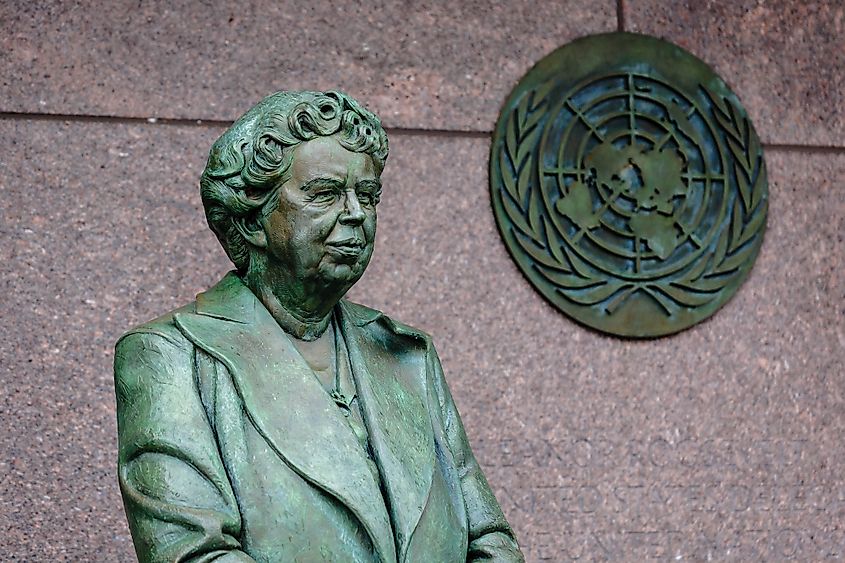 Eleanor was born in 1884 in New York. She was the first lady of America, having been married to the 32nd president Franklin Roosevelt. In her late teens, she worked as a social service deliverer as a teacher. During the World War 1 period, she volunteered in navy hospitals and served in the American Red Cross. She was referred to as an extraordinary first lady. In 1933, she became the first lady ever to hold a press conference where only female reporters were welcomed. She exercised her political influence and became active in advocacy for the poor and disadvantaged's rights. Eleanor, "the first lady of the world" became appointed to be the Human Rights Commission chair. Her humanitarian efforts were recognized by her work. She died in 1962.
Marie Curie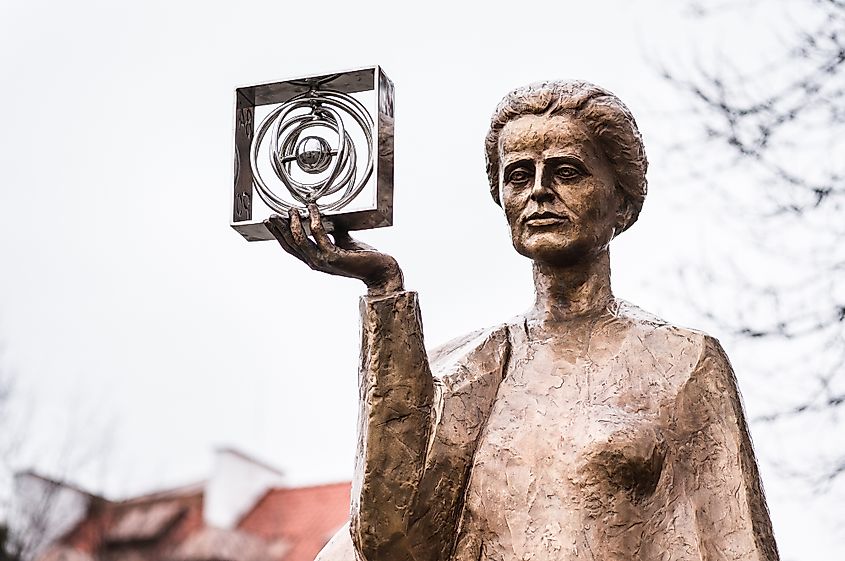 Marie Curie was the first known woman scientist. She was born in 1867. After her studies in Paris, she obtained a licentiate in Math and Physics. She was a professor of General physics and the director of Curie laboratory in the Radium Institute. She was known for her Radium research studies. She was called "the mother of physics". She was granted a $50 000 price by president Hoover, which she used to purchase Radium. In 1903 and 1911, she and her husband won a Nobel Prize for Physics, while in 1911 she won the same Nobel Prize for Chemistry, in recognition of her work in radioactivity. She developed "Petits curies" which were mobile X-rays that would diagnose injuries in the battlefront.
Margaret Thatcher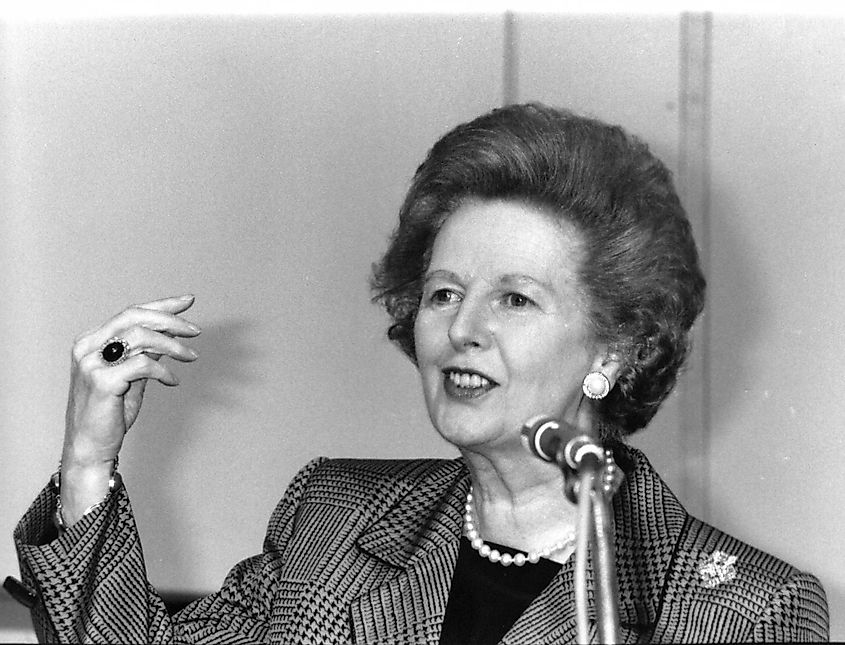 She was the first woman prime minister in Europe. She was appointed in 1979. With her Conservative party, she won 3 elections consecutively and stayed in office for 11 years. She was regarded as the "Iron Lady" of British politics. She worked as the secretary of state for education and science. She was the first woman to serve as an opposition leader in the House of Commons. Some of her achievements included leading Britain through the Falklands war and playing a role in the cessation of the Cold war.
Marie Stopes
She was a campaigner of women's rights and birth control. She was also a paleobotanist and British author. She was the first female academic in the faculty of Paleontology at the University of Manchester. She was an advocate of eugenics and sterilization for those unfit for parenthood. Marie Stopes International was established in 1970 to sensitize people more on family planning. Sexual and reproductive health services including pregnancy testing and abortion are being carried up to date. This is not only in the UK but also worldwide.