The right of women to vote in public elections is referred to as women's suffrage. Previously excluded by law from voting, women's organizations formed movements in the early 20th century to fight for their right to vote. Members of such women's organizations were referred to as suffragettes. While the term was first associated with members of the Women's Social and Political Union (WSPU) that was based in the United Kingdom, other notable suffragettes fought for the right to vote in Ireland and the United States (US). Examples of notable suffragettes are listed below.
Emmeline Pankhurst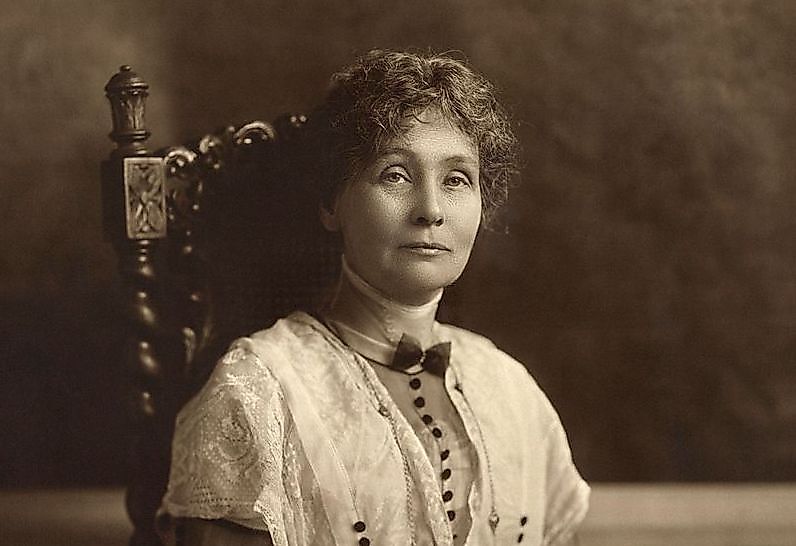 Emmeline Pankhurst lived from July 15, 1858 until June 14, 1928. She was born in Manchester, England, to politically active parents and introduced to women's suffrage by her mother's subscription to the Women's Suffrage Journal. In 1889, Pankhurst and her husband, Richard, founded the Women's Franchise League (WFL ). Richard, who was a lawyer and significantly older than Emmeline, had advocated for women's suffrage for years before they met. The group lasted for one year.
In 1903, Pankhurst founded the Women's Social and Political Union (WSPU), which was better known for its actions, such as physical confrontations, than its words. Pankhurst was first arrested in 1908, although her daughters were arrested in 1905 and 1906. She would be arrested six more times before women's suffrage was approved, first in 1918 (to all women over 30) and then in 1928 (to all women over the age of 21). Pankhurst also played an active role in efforts protesting the threat of Germany during World War I. This stance was highly controversial as it involved WSPU working directly with the British government. Her daughters Adela, Sylvia, and Christabel were also active in the women's suffrage movement.
Sylvia Pankhurst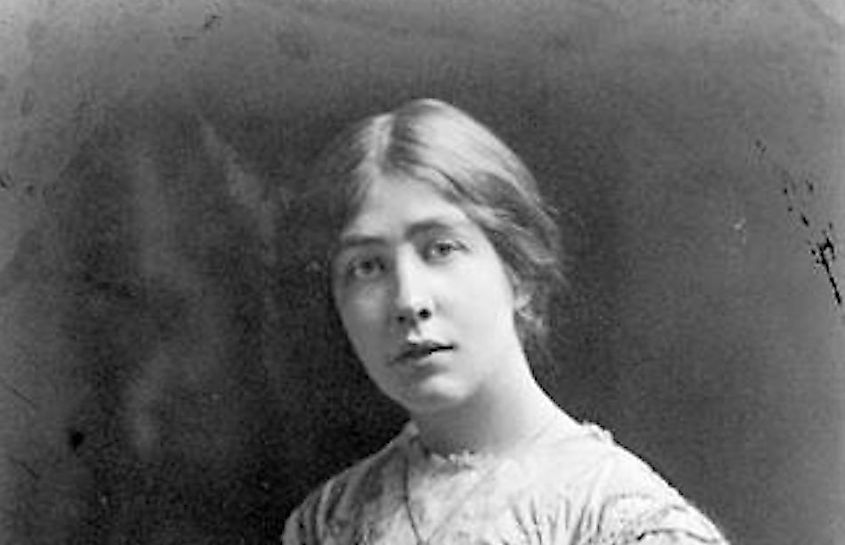 Sylvia Pankhurst was born Estelle Sylvia Pankhurst on May 5, 1882 and died on September 27, 1960. Sylvia trained as an artist and won a scholarship to the Royal College of Art in 1900. Her artistic skills were later utilized when she began to work full time for the Women's Social and Political Union (WSPU), creating its logo and designing leaflets, banners, and posters. Sylvia was 24 when she was first arrested for her work in the suffrage movement, and was arrested eight more times between February 1913 and July 1914.
Sylvia was one of the more vocal protestors of the WSPU's involvement in the war campaign against Germany during World War I. Sylvia and her mother, notable suffragette Emmeline Pankhurst, became estranged in 1927 when Sylvia gave birth to a son but refused to become married. Sylvia remained active in movements that were anti-fascist and anti-colonial. In her later life, she moved to Ethiopia, and upon her death she was given a full state funeral by the Emperor of Ethiopia, Haile Selassie.
Christabel Pankhurst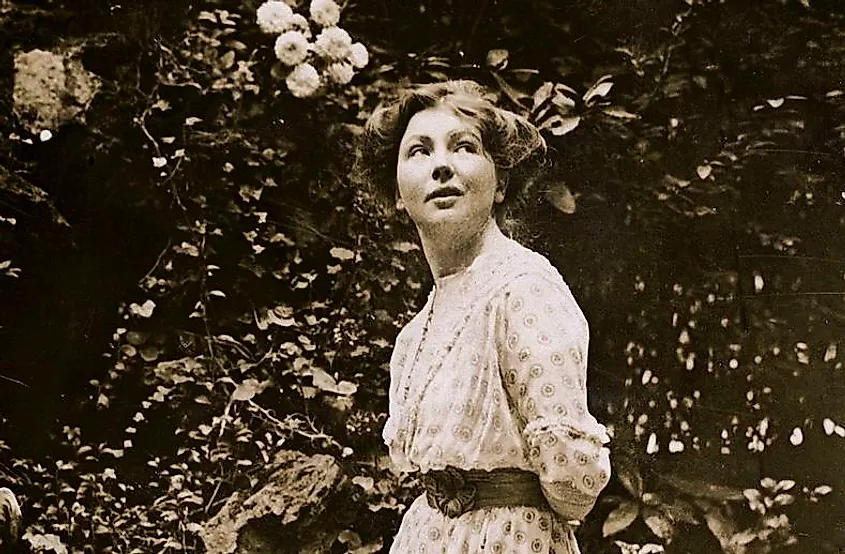 Christabel Pankhurst lived from September 22, 1880 to February 13, 1958 and was named after a Samuel Coleridge poem. As a child, Christabel learned to read at home, and later completed a Bachelor of Laws (LL.B) at the University of Manchester. However, because she was a woman, she was unable to practice law. Christabel moved to Geneva, Switzerland, but returned home following the death of her father in 1898.
She co-founded the WSPU with her mother, Emmeline, in 1903, and was the first of the Pankhurst women to be arrested. In 1905, she interrupted a Liberal Party meeting, and chose to go to prison rather than pay a fine. Christabel was jailed several times after this, and had to live in Paris between 1913 and 1914 in order to escape further imprisonment. Christabel felt that the WSPU should focus solely on recruiting upper and middle class women, which drove a wedge between her and her sister Sylvia. In 1918, after women won the right to vote, Christabel ran for Parliament but lost by a narrow margin. Eventually, Christabel moved to the United States, and died in her home in California at the age of 77.
Emily Davison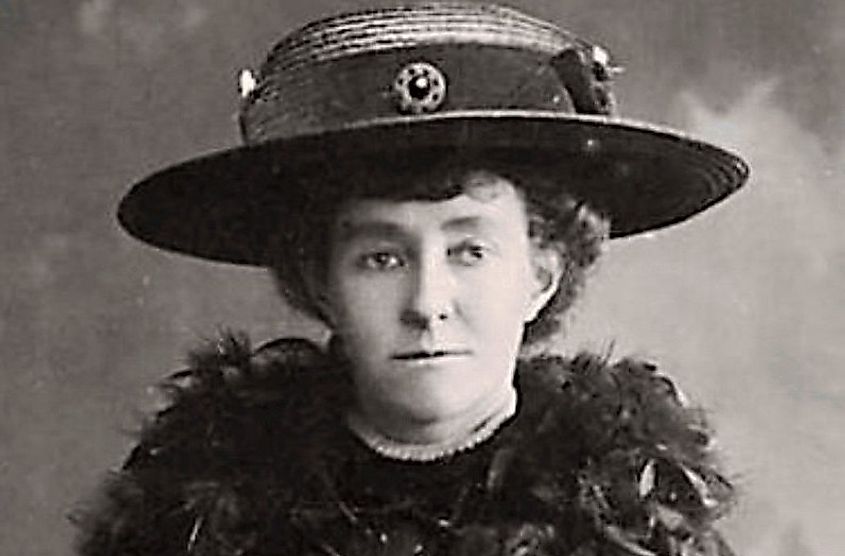 Emily Davison was an English suffragette who belonged to the WSPU. She was born on October 11, 1872, to a middle class family in London and died June 8, 1913, after being hit by King George V's horse at the 1913 Derby while walking onto the track during a race. Davison joined the WSPU in 1906 and was considered one of the organization's most daring members. She was arrested nine times, went on seven hunger strikes, and was force fed forty-nine times.
Davison set fire to postboxes outside parliament and wrote several letters that were published in over 50 newspapers. While in prison, Davison attempted suicide by throwing herself over a prison balcony, resulting in two cracked vertebrate that caused pain for the rest of her life. Her death was related to her militant work for the suffrage movement, as she was holding suffragette flags when she stepped in front of the horses during the derby. Davison's death, which was the result of fracture of the base of her skul, was ruled as a case of "misadventure."
Dame Millicent Fawcett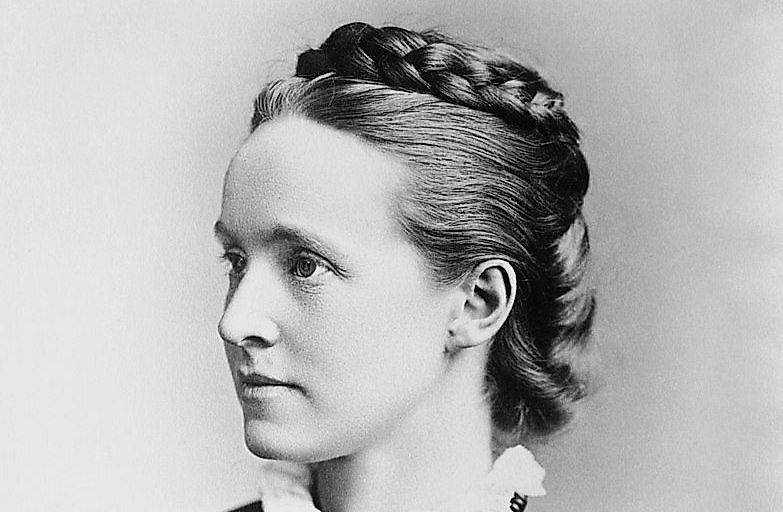 Dame Millicent Fawcett led the National Union of Women's Suffrage Societies (NUWSS) from 1897 until 1919. She was born June 11, 1847, the eighth of ten children. Fawcett's elder sister, Elizabeth Garrett Anderson, was Britain's first female doctor, and Millicent was simply following in her sister's footsteps. She married Henry Fawcett, a Parliamentarian, in 1867, and gave birth to her only child in 1868.
Millicent also joined the London Suffrage Committee in 1868. After her husband's death in 1884, Millicent became more active politically, leading the NUWSS, which was Britain's primary suffragist organization. Fawcett was also active in education, co-founding Newnham College for Women in Cambridge. In 1925, she was appointed Dame Grand Cross of the Order of the British Empire. She died in 1929 at her home in London.
Charlotte Despard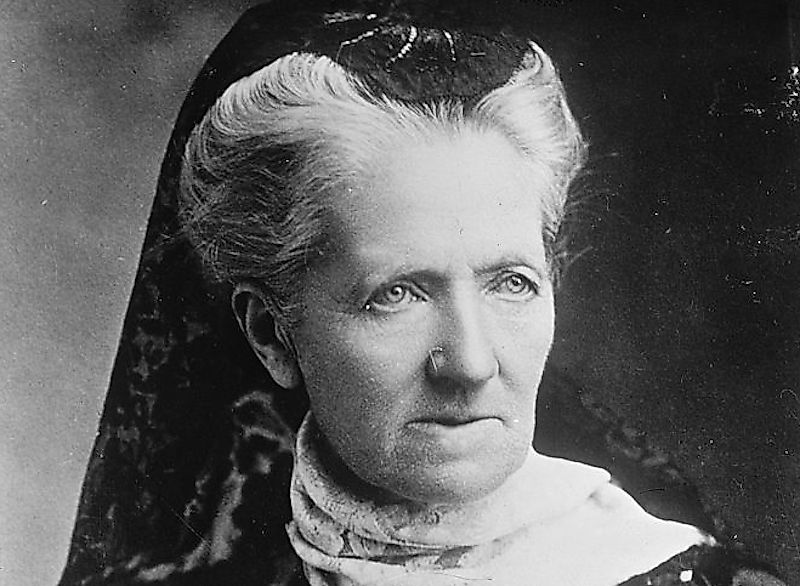 Charlotte Despard (née French) was born in Kent, England, on June 15, 1844, and died in Belfast, Northern Ireland, on November 10, 1939. Despard was a published author who wrote ten novels, seven of which were published. She and her husband had no children, and following his death at sea, Despard became active in charitable work. This led to her involvement in the NUWSS, and later the WSPU.
Despard left the WSPU due to disagreements over how Pankehurst ran the organizaiton. Together with Teresa Billington-Greig and Edith How-Martyn, Despard co-founded the Women's Freedom League, which focused on pacifism and passive resistance. Despard met Gandhi in 1909 and was influenced by his ideas of passive resistance. She remained politically active well into her 90s.
Elizabeth Cady Stanton
Elizabeth Cady Stanton is best known for her Declaration of Sentiments, which she presented at the Seneca Falls Convention in 1848. Born in Johnston, New York, on November 15, 1815, Stanton lived until October 26, 1902, and therefore died before woman's suffrage was achieved. Prior to her involvement in women's rights, Stanton was an abolitionist with her husband, who she met while involved in the abolition movement. She and her husband disagreed about women's suffrage, as Stanton's focus on women's rights extended beyond the vote, and included additional issues including parental rights, custody rights, birth control, and property rights.
Following the American Civil War, Stanton distanced herself from her abolitionist views, lobbying against the ratification of the Fourteenth and Fifteenth Amendments, which granted African-American men the right to vote. Eventually, her rhetoric took on racial tones and caused divides between herself and many other civil rights leaders of the time, including Frederick Douglass, as well as others in the women's rights movement, such as Lucy Stone and Elizabeth Blackwell. Stanton was widely published, both in periodicals and in books, and was a widely renowned speaker and orator. She died at home in New York City, 18 years before women were granted the right to vote in the United States.
Alice Paul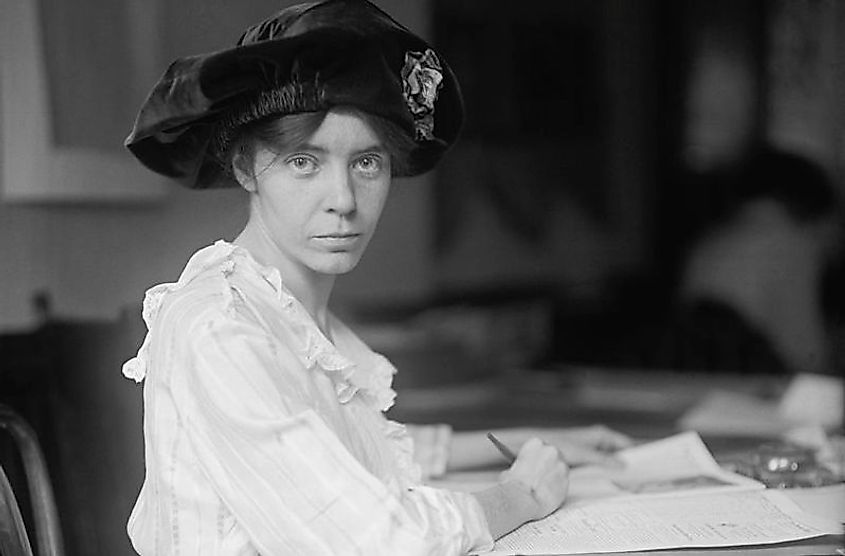 Alice Paul was born in Mount Laurel, New Jersey, on January 11, 1885, and died on July 9, 1977. Although Paul was an American, she spent time in Britain from 1907 until 1910. During this time she was active in the WSPU and was arrested and force fed, like many other members of the organizaiton. Paul was initially drawn to the WSPU after hearing Christabel Pankhurst speak at the University of Birmingham. In January 1910, Paul returned to the United States, intent on bringing the her suffrage work back home. She participated in National American Woman Suffrage Association (NAWSA) rallies and focused on pressuring Woodrow Wilson the day before his inauguration.
After her tactics were considered too aggressive by the NAWSA, she broke from the organization, forming first the Congressional Union for Woman Suffrage, and later the National Woman's Party. Paul continued to work toward suffrage, which was achieved in the United States in 1920, and then the Equal Rights Amendment. Throughout the rest of her life, she remained engaged in women's rights work and in equality for women.
Ida B. Wells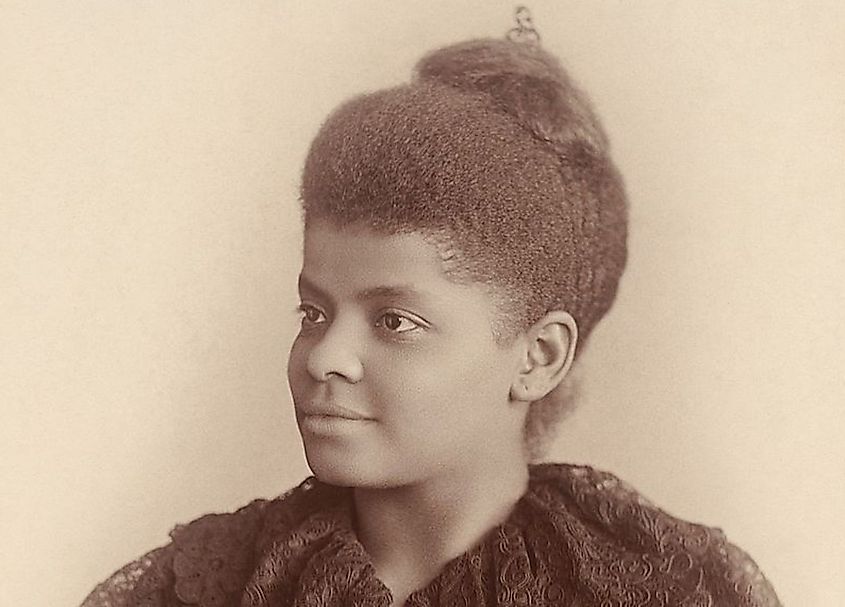 Ida B. Wells lived from July 16, 1862 to March 25, 1931. While the thrust of her work was tied to the civil rights movement, Wells was also a prominent African-American suffragist. She believed that enfranchisement was an opportunity for African-American women to use their power to elect African Americans. Given her positions on racism and lynching, Wells came into some conflict with leaders of some of the primarily-white suffrage organizations. Wells also worked on state laws that would allow for partial women's suffrage.
In the state of Illinois, due in part to her work, a bill was passed in 1913 that afforded women the right to vote for some positions, primarily in presidential and local elections, but not others, including positions at the state level. Illinois was the first state east of the Mississippi River to give women these rights. Wells cofounded the Alpha Suffrage Club in Chicago, Illinois, which attempted to help African-American women learn how to engage in civic roles.
Mary Church Terrell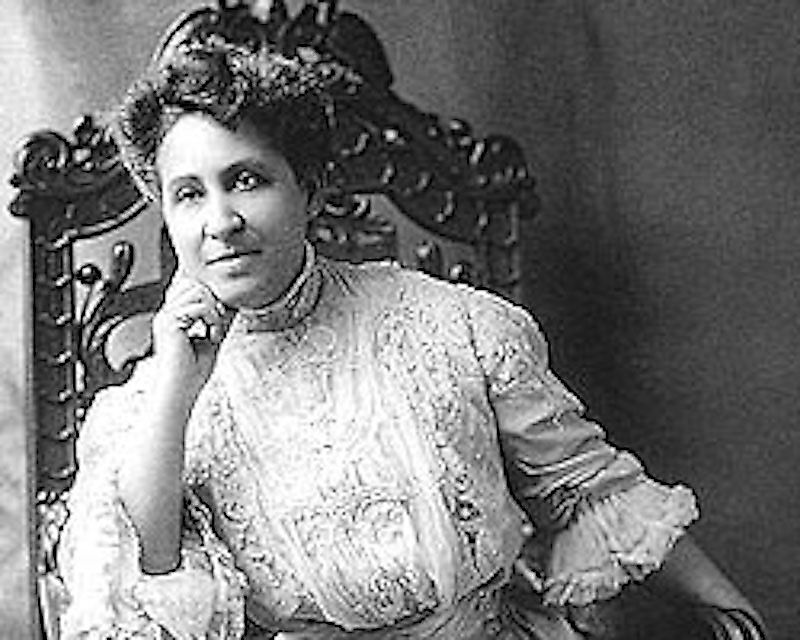 Mary Church Terrell was born in Memphis, Tennessee, on September 23, 1863, to parents who belonged to the city's African-American elite. Terrell began to work in education, and after living in Europe for several years, she became engaged in social activism and politics upon her return. In 1892, she co-founded the Colored Women's League in Washington, D.C., which promoted the interests of the African American community.
The organization later merged with the Federation of Afro-American Women (in Boston) to become the National Association of Colored Women. As a result of her involvement in the NAWSA and her association with Susan B. Anthony, Terrell became engaged in voting rights for African-American women. She spoke out to at an NAWSA event in 1898, stressing the need for the concerns of African-American to be included in the discussion. Terrell fought actively for the right to vote for all women. She died in Annapolis, Maryland, on July 24, 1954, at the age of 90.