10 Famous American Buildings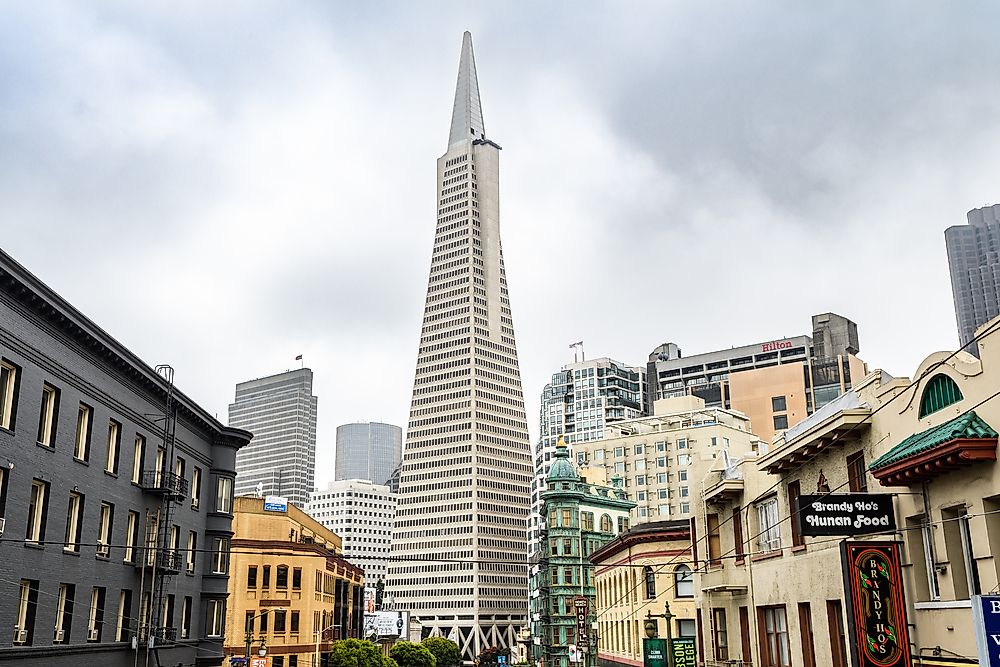 Buildings usually have unique styles, sizes, and purposes. However, not all buildings are created equal. There are a number of buildings that are notable or even famous, either because of their appearance or purpose. Here is a list of some of America's most iconic buildings.
10. Empire State Building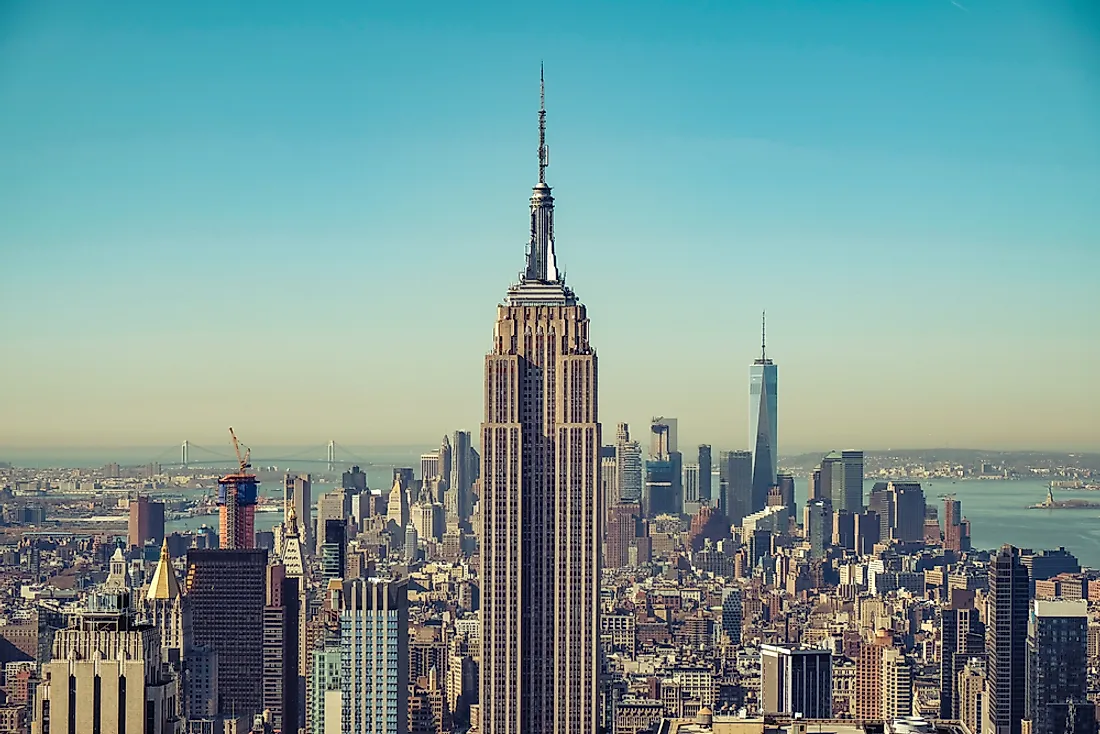 The Empire State Building is located in Midtown Manhattan, in New York City. It is 102 stories tall and measures 443.2 meters in height. Its roof is 380 meters tall. The Empire State building was designed by William F. Lamb. Construction commenced in 1930 and was finalized in 1931. The Empire State Building has been a major tourist fascination since its opening on May 17, 1931. It receives around four million tourists annually. The building is popular for its 102 stories: 85 of these stories are office space while the remaining sixteen stories are for the Art Deco pinnacle. The pinnacle is hollow since there are no existing floors from the 86th floor upwards. The Empire State Building consumed about ten million bricks for its exterior and 1,886 kilometers of elevator cable for its interior.
9. The White House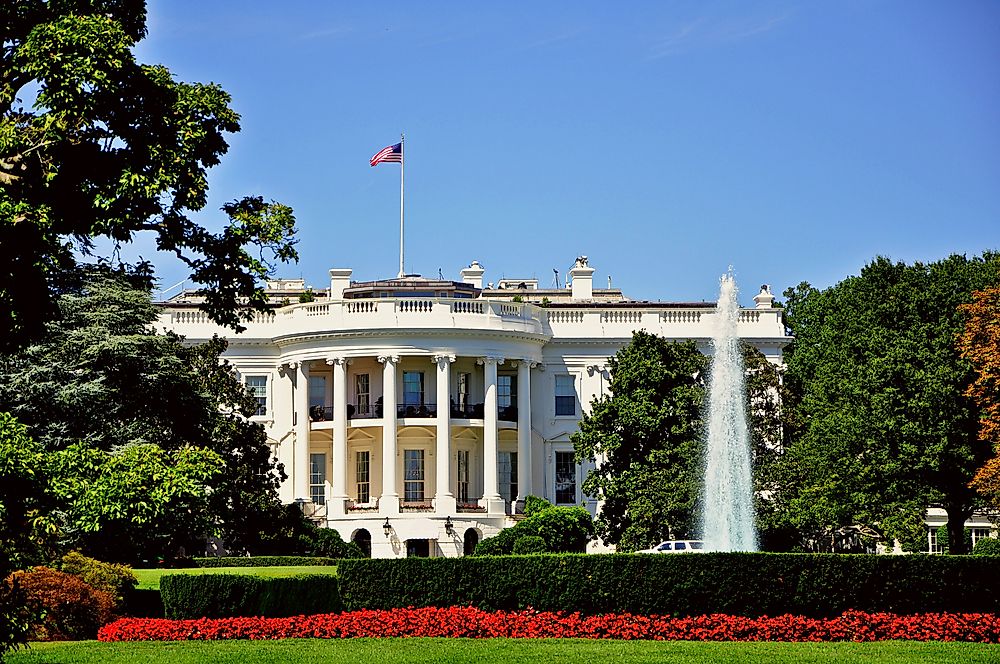 The White House is where the US president resides and executes duties. It is located in Washington, D.C. Architect James Hoban was the artist behind the White House design. The building of the White House occurred between 1792 and 1800. The building comprises various sections which include the executive residence, executive office building, Blair house, the east, and west wing. The White House has around 132 rooms, the most famous of which include the press conference room and the oval office. Other less-known rooms include a bowling alley and a chocolate shop.
8. United States Capitol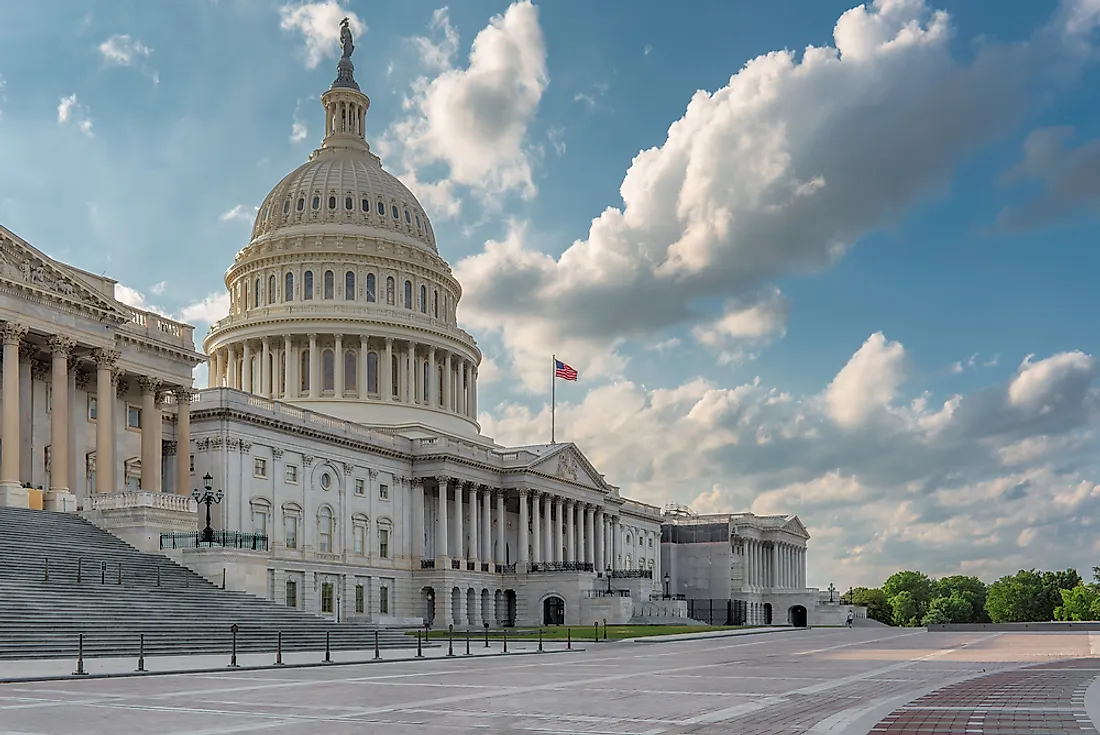 The United States Capitol, which is at times referred to as Capitol Building, is situated on Capitol Hill in Washington, D.C. The Capitol Building hosts Congress meetings and deliberations and is home to the state's legislative branch. The construction of the original Capitol Building was finalized in 1800. However, the building has gone through modifications which includes the addition of the enormous dome and enlargement of chambers. Similar to the White House, the United States Capitol has a plain exterior. The Capitol Building is famous for its neoclassical style and large white dome. The building contains about 600 rooms. Besides being actively used by Congress, the Capitol building also has a gallery of American history and art which is visited by three to five million individuals annually.
7. Chrysler Building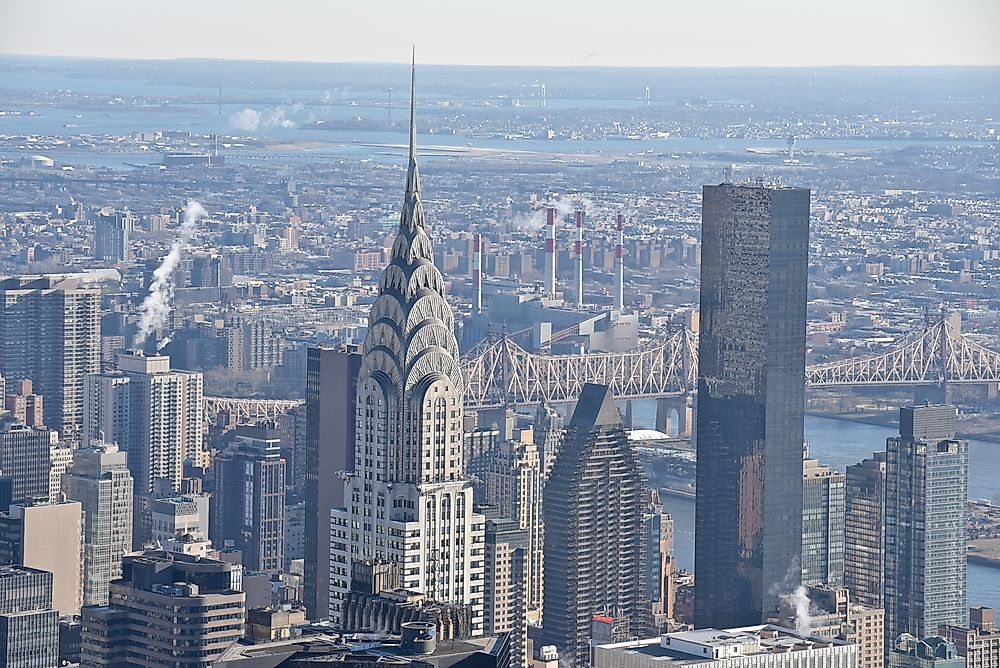 Similar to the Empire State Building, the Chrysler Building is an art-deco multistory building. It is situated in Manhattan, New York. The Chrysler Building is 318.9 meters tall. The Chrysler Building is popular for its adjoining crown. The crown has seven shining joined arches that were designed to support each other. The lobby, which is adorned with red Moroccan marble walls, is triangular and has three entries. The Chrysler Building has 32 well-designed elevators and the world's first digital clock.
6. Fallingwater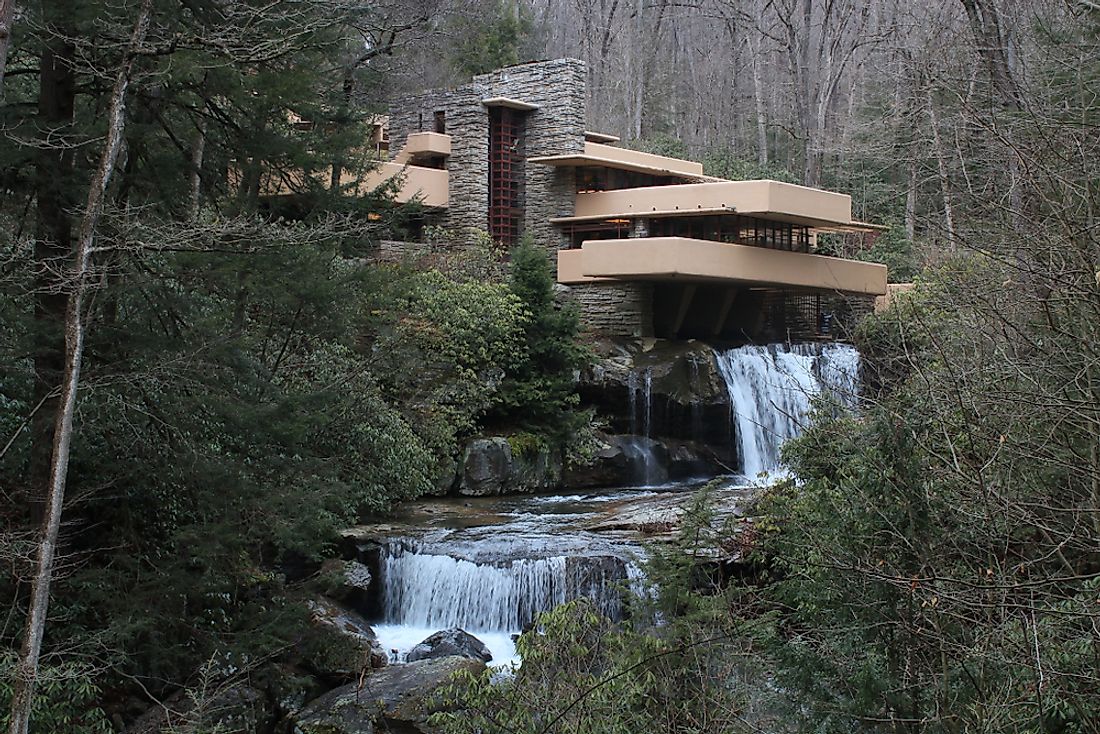 Fallingwater is house located in Pennsylvania. Famous architect Frank Lloyd Wright designed the house for the family of Edgar J. Kaufmann as a vacation home. Fallingwater is famous for its connection to its natural surroundings. The house is partially constructed above a waterfall on Bear Run. Today, Fallingwater is a tourist site.
5. Willis Tower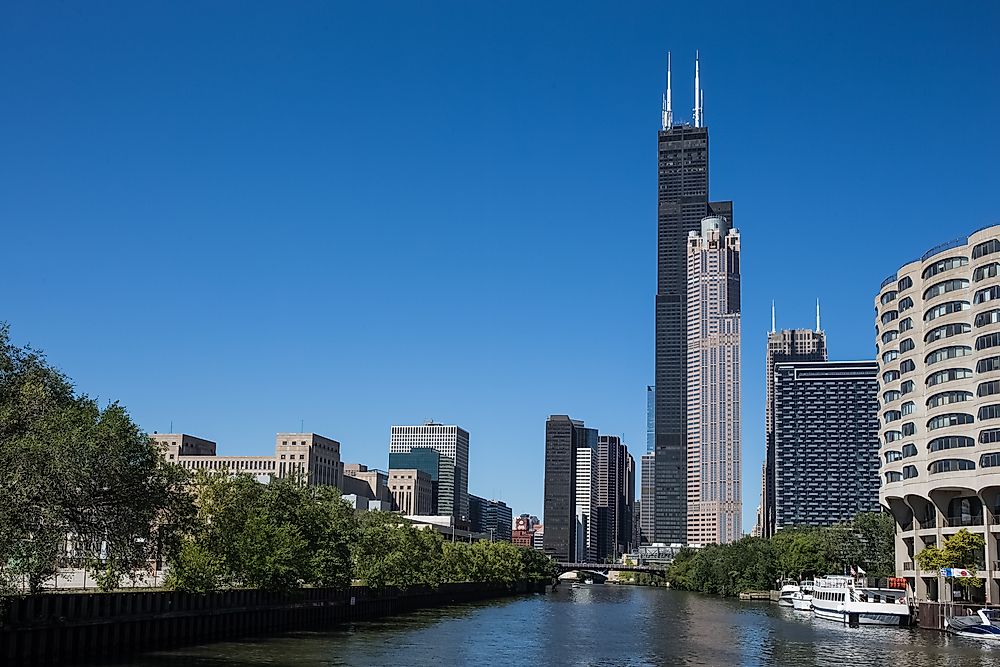 Willis Tower, which was formerly known as Sears Tower, is found in Chicago, Illinois. It is a multistory building that contains 110 floors. The 442.1 meter-tall tower was designed by Faziur Rahman Khan. Aside from being a landmark and a tourist attraction, the Willis Toer is famous is its symbolic bronze-tinted glass exterior and its structural tube system, which was a new invention designed to keep high buildings steady.
4. Transamerica Pyramid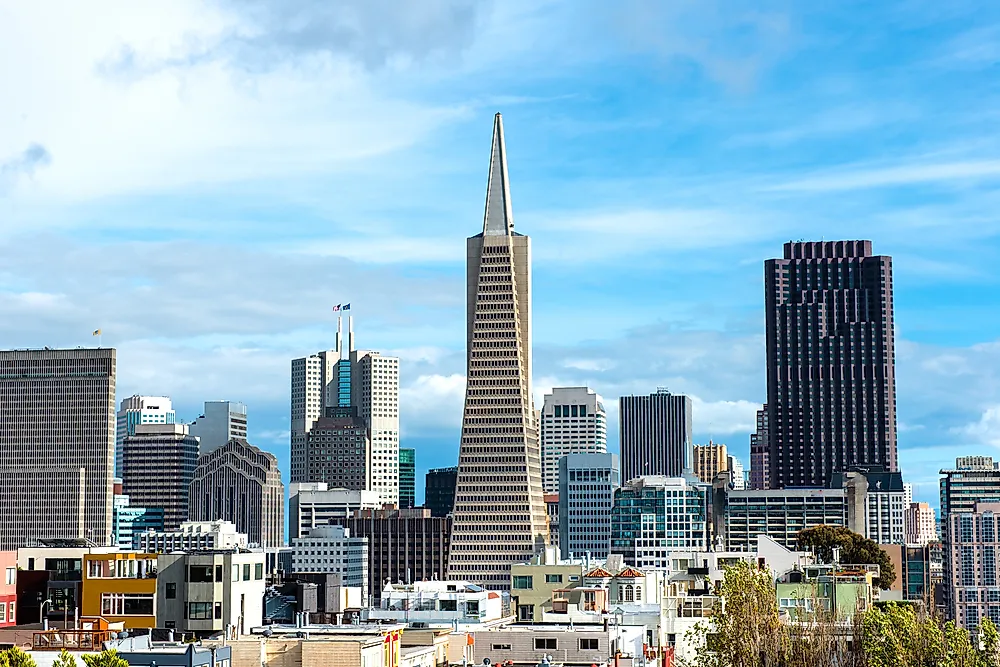 Transamerica Pyramid is the second-tallest building in San Francisco. It is made up of 48 floors and is 260 meters tall. The Transamerica Pyramid is popular because of its unique appearance. The building comprises of two wings: one has an elevator while the other has a staircase. The pyramid is also constructed with aluminum panels at the top on which a bright shining symbol of hope known as Crown Jewel is ignited during holidays.
3. Faneuil Hall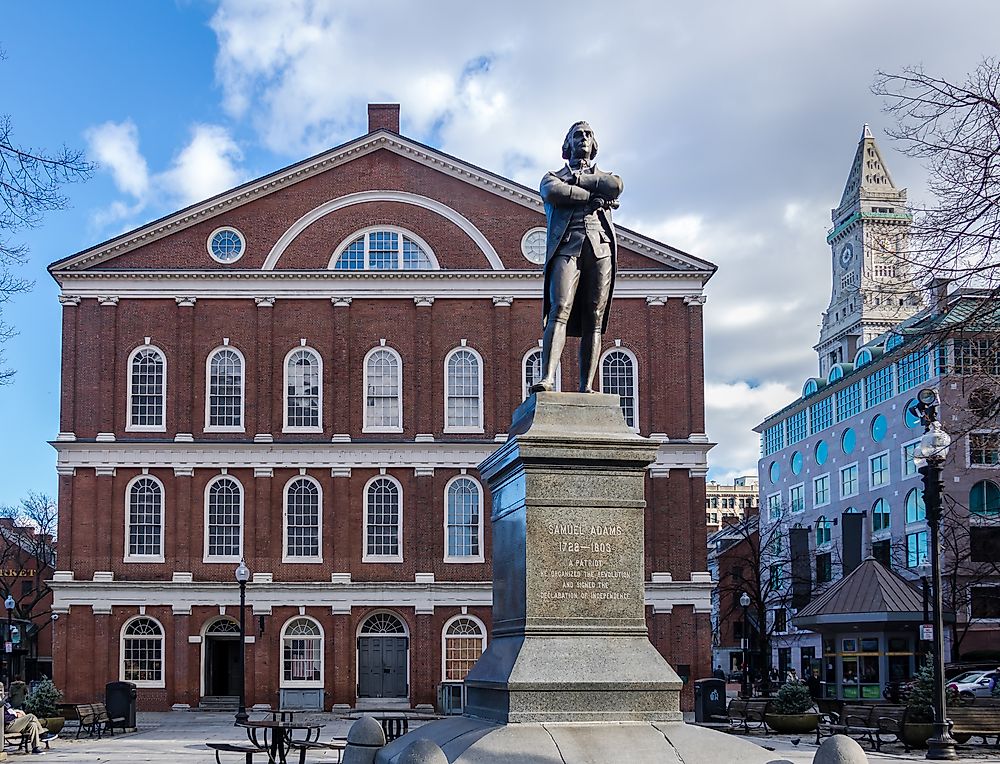 Faneuil Hall is one of the most famous landmarks in Boston. Since 1743, Faneuil Hall has served as a convention hall and marketplace. Faneuil Hall comprises of three remarkable granite structures namely South, North, and Quincy markets. These markets offer a variety of services including food and entertainment. The hall is also famous for having been the site of historic speeches by famous Americans such as Samuel Adams and James Otis.
2. Hollywood Bowl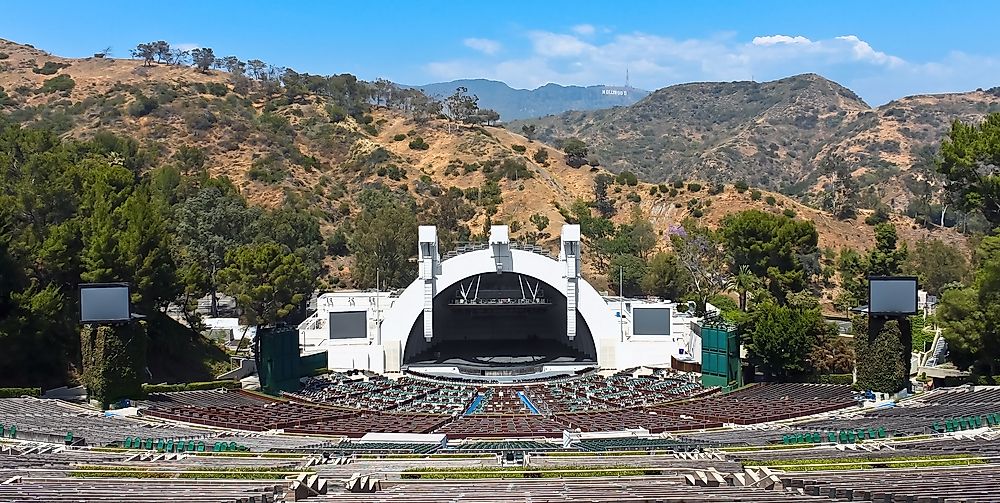 The Hollywood Bowl is situated in Los Angeles, California. It is a dome that is famous for its rigid exterior that is designed to replicate sound. The dome is fixed on the background of Hollywood Hills to the northeast of the Hollywood sign. Today, concerts are still held at the Bowl.
1. Seattle Central Library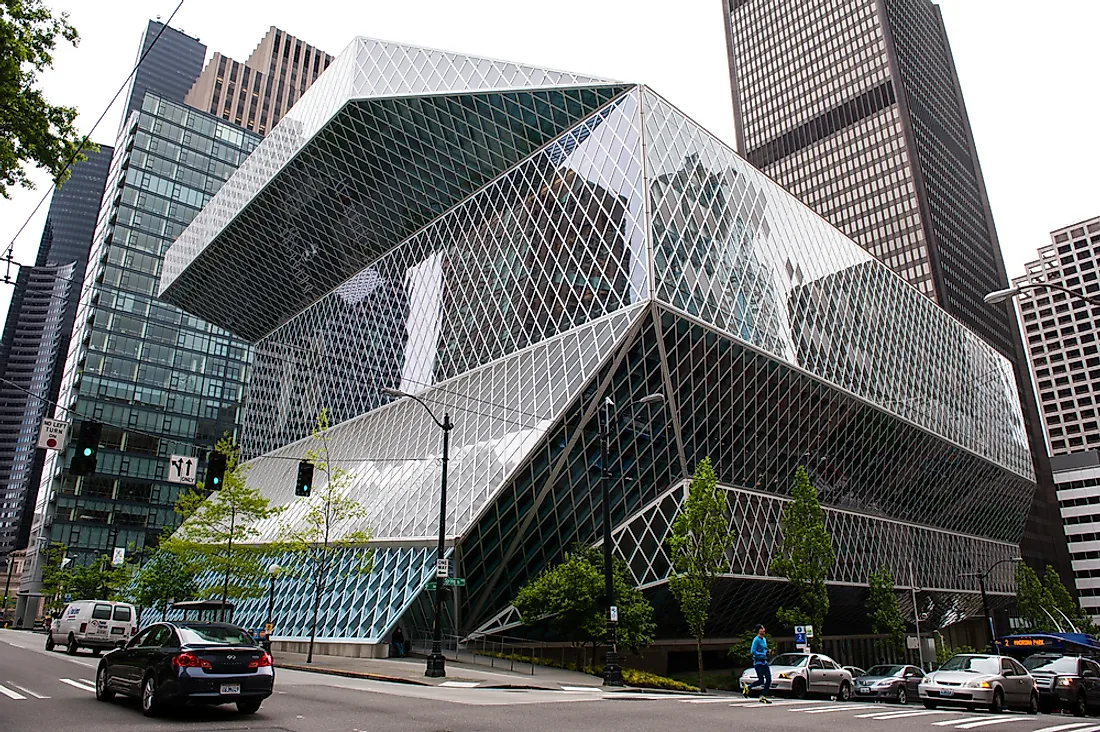 One of the newer entries on this list, the Seattle Central Library was opened on May 23, 2004. It is located in downtown Seattle, Washington. It is renowned for its unique artistic style and structure which was designed by Joshua Prince-Ramus and Rem Koolhaas. It is made up of glass and steel. The building contains eleven floors and is 56.9 meters tall. The Seattle Central Library can fit up to 1.45 million books.