10 Cities Who Often Act as Movie Sets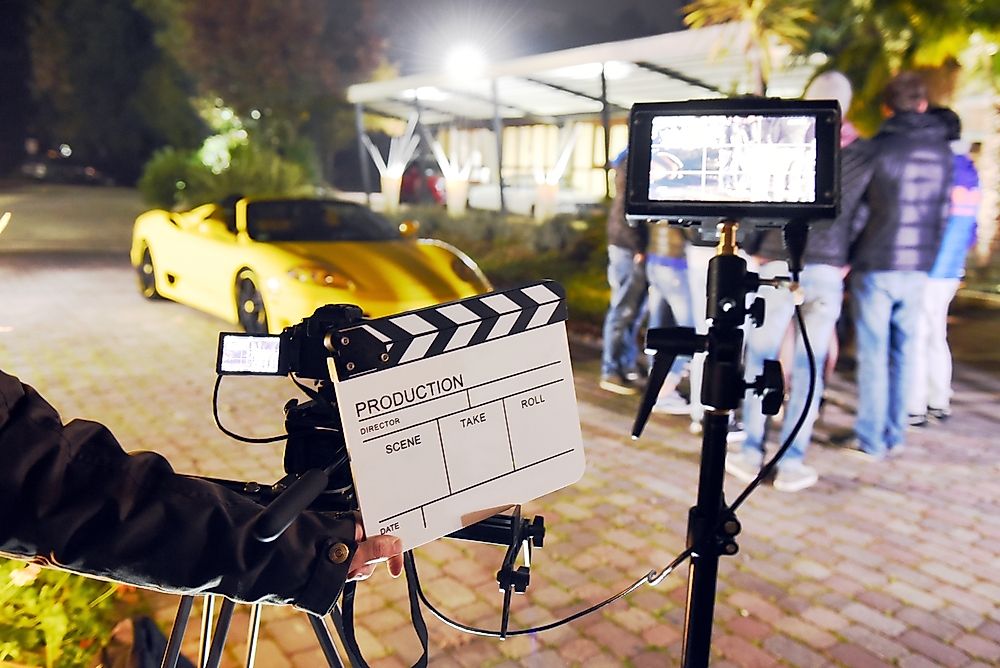 The film industry is one of the most lucrative businesses in the world with major movies grossing millions of dollars. Most people rarely pay attention to the location where a movie is set unless the background features a fascinating and breathtaking landscape. However, there are movie junkies who can take one look at a film and instantly recognize the background. If you pay keen attention to the movies or series you watch, you will realize that many of them have used the same location or city. Just like actors who get to play different roles in various films, there is an elite group of locations that tend to appear in both classic and modern movies. If you are a big movie fan, you just might find you recognize the background of some of the cities listed below.
10. New York, United States
As the saying goes - if you make it in New York, you can make it anywhere in the world. Since the beginning of film, New York has been the go-to place for all things movies with a plethora of opportunities in the film industry. More than any other city, New York is a hub of flourishing independent cinema. The city features diverse historic architecture coupled with rich cultures, lifestyles, and neighborhoods. New York provides moviemakers with limitless shooting locations. Some of the notable films shot in New York include Noah, Wolf of Wall Street, and Breakfast at Tiffany's among many others.
9. Los Angeles, United States
Being home to Hollywood, Los Angeles is considered the "Entertainment Capital of the World" and is among the top cities in the world where movies are filmed. The city of Los Angeles has a vast network of actors, cinematographers, producers, editors, and sound mixers. A high percentage of residents in the city are involved in film related activities. Some of the major films shot in Los Angeles include La La Land, Terminator Genisys, Fast & Furious 6 and 7, Iron Man 3, and Insidious among many.
8. Toronto, Canada
The film industry in Toronto is thriving and many people are moving to Toronto to pursue acting or other film related careers. Toronto is also home to several notable producers and movies. Some of the movies shot in Toronto include The Adventures of Pluto Nash, Scott Pilgrim vs. the World, and The Caveman's Valentine, although the list features many others.
7. London, United Kingdom
London is one of the top cities where movies are shot with plenty of filmmakers using the city's tourist locations as acting sites. The city has played a significant role in many blockbuster films especially because of its atmospheric streets, royal palaces, and unique cityscape. Some of the locations within the city featured in numerous films include the Tower Bridge, The Tube, Notting Hill, Trafalgar Square, Greenwich, and South Bank among others. Some of the famous movies shot in different parts of London include Captain America, Skyfall, Edge of Tomorrow, Fast and Furious 6, The Bourne Ultimatum, Pirates of the Caribbean, Harry Potter, Guardians of the Galaxy, and Mission Impossible - just to mention a few!
6. Vancouver, Canada
On screen, the city of Vancouver has played as a double for many American metropolises including the recently released Power Rangers movie and dozens of other television series. One key advantage that filmmakers in Vancouver have is that production is less expensive than other places. Just like some of the other top movie filming cities, Vancouver also has a close-knit community of filmmakers.
5. Budapest, Hungary
Budapest in Hungary has been an important location for international films ever since the early 1990s. The city has either been used to portray other cities on screen or as part of the movie's story. Budapest was once used in a French film to portray 30 different cities. The level of filming in the city continues to increase as more and more filmmakers consider it a suitable location. Some of the popular TV series and movies filmed in Budapest include World War Z, Underworld, MacGyver, Hercules, Transporter 3, Dracula, Doctor Strange, The Borgias, and many others including those that are yet to be released.
4. Paris, France
Paris is a major hub for filming as the city has been a major setting for a wide selection of films ranging from classic films to modern productions. In recent years, more than 6,000 locations in Paris have been used during filming. The city has a lot to offer filmmakers including talented cinema professionals and exquisite locations. Major movies shot in Pairs include 3 Days to Kill, Bourne Identity, The Bridesmaid, The Hunger Games: Mockingjay Parts 1 and 2, Inception, Ocean's Twelve, Rush Hour 3, and Red 2 among many others.
3. Montreal, Canada
Perhaps due to its ability to stand in for both a European or American city, there have been plenty of films shot in Montreal including 2016's Bad Santa 2. The city features notable film programs and festivals which helps to propel the film industry.
2. Seattle, United States
Over the past years, the city of Seattle has grown to become one of the go-to places for making movies. The city of Seattle stands out because of its landscape, appearance, and buildings. Incentives like tax exemptions and other financial incentives play a significant role in promoting the film industry in the city. Seattle continues to live up to its expectations as a movie-making city. Some of the movies shot in Seattle include An Officer and a Gentleman, 4 Minute Mile, Captain Fantastic, and Come See the Paradise among many others.
1. Boston, United States
Major movies such as The Town, Labor Day, and The Proposal by Ted have all found a home in the city of Boston. Boston offers a pool of opportunities for actors, directors, and scriptwriters - both upcoming and established. Boston is also an ideal place in which to film historical movies, as the city is the actual location where significant events took place throughout history especially during the American Revolution.