Who Is Often Regarded As The Father Of Renaissance?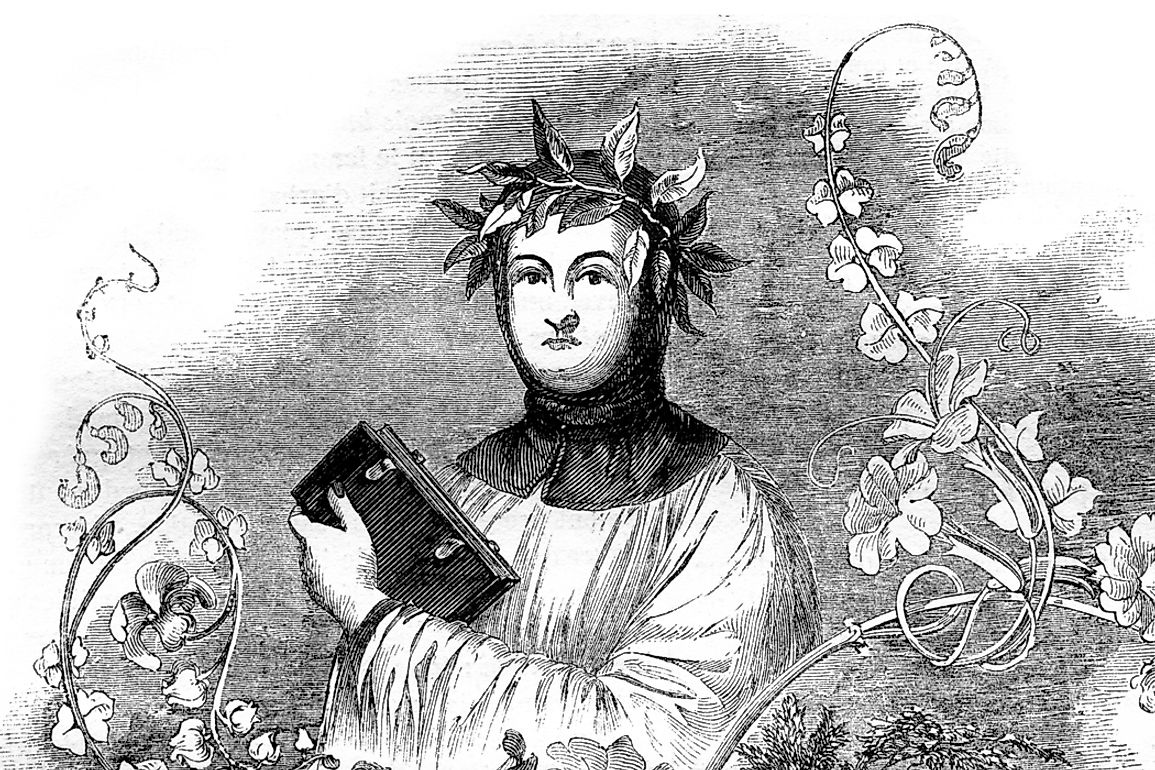 Francesco Petrarca, commonly identified as Petrarch, is regarded as the father of Renaissance. Petrarch was a humanist philosopher whose rediscovery of the letters of Cicero is credited as the beginning of the 14th century Renaissance. Francesco is considered to be the founder of humanism, and his sonnets were imitated and admired in Europe throughout the Renaissance period, and he became the model for lyrical poetry. Francesco is also famous for being the first one to develop the Dark Ages concept.
Early Life
Petrarch, born Francesco Petracco, was born in 1304 in Tuscan, Arezzo to Ser Petracco and Pletta Canigiani. Petrarch spent his pre-teen years in Incisa and much of his youth in Avignon and Carpentras. Petrarch and his family relocated to follow the Pope, who had relocated to Carpentras to start the Avignon Papacy. Since his father was a lawyer by profession, Petrarch studied Law at Montpellier University from 1316 to 1320 and Bologna from 1320 to 1323. However, Petrarch was interested in Latin literature and writing, therefore he considered the seven years spent in law school a waste. After his parents died, Petrarch left law and moved back to Avignon with his brother, Gherardo, in 1326 to become a clerk.
Career and Family
The clerical work gave him more time to focus on his passion, which resulted in his poem "Africa," an epic poem in Latin which was about an accomplished Roman general, Scipio Africanus. After his first work, he became famous, and on April 8, 1341, Petrarch became the 2nd poet laureate since the antiquity. Francesco served as an Italian ambassador to the church, and he traveled all over Europe. Petrarch is considered to be the first ever tourist, having toured for pleasure. During his tours, he managed to collect numerous crumbling Latin manuscripts and also helped recover knowledge from the writers of Greece and Rome. In 1345, Petrarch discovered a collection of Cicero's letters, the Epistulae ad Atticum collection, which nobody knew existed. Petrarch is believed to have had two illegitimate children who he legitimized later. Giovanni his son born around 1337 and his daughter Francesca was born five years later in 1343. Giovanni was killed in 1361 by the plague which ravaged parts of Europe during that era. In 1368 Petrarch moved to Arqua with his daughter where he lived the remainder of his life in religious reflection. He died on July 20, 1374, in his house in Arqua.
Renowned Works of Petrarch
Petrarch, the father of Renaissance, is best known for his Italian poetry especially the Trionfi which means triumphs and Canzoniere which means "a songbook". Petrarch was a Latin scholar and most of his writings including poetry, letters, thoughtful essays, and scholarly works, which were done in Latin. Among his Latin writings include secretum Meu a guilt-ridden personal dialogue between him and Augustine of Hippo. He also did a series of biographies referred to as De Viris Illustribus and Penitential Psalms his translation of the seven psalms among others. Petrarch published numerous volumes of letters which he wrote to his long-dead friends like Virgil and Cicero. His literary idols were Seneca, Virgil, and Cicero. Currently, it is almost impossible to find most of his Latin work, since most of his work was translated into English.
Petrarch collected the letters into two books named Senile (the letters of old-age) and Epistolae Familiares which were the letter he wrote on numerous familiar matters. These letters were published without the names of the recipients to protect their identities. Some of the recipients include Ildebrandino Conti, the bishop of Cavaillon and Francesco Nelli among others. The last letter in the Senile, the Message to Prosperity gives a synopsis and autobiography of his philosophy towards life. Although some of his poetry was used in music long after his death by numerous composers of Renaissance during the 16th century, only one musical setting which was composed while he was alive survives. This song is called Non-al-suo Amante which was composed by Jacopo Da-Bologna in 1350.
Petrarch as a Humanist Philosopher
Petrarch is considered the father of Renaissance by many people and in his work, the secretum meum, he elaborated that his secular achievements did not exclude his genuine connection with God. He claimed that God blessed human beings with wits and creativity, potentials which they must use to prosper. His ideology inspired humanist philosophy which resulted in the intellectual growth of Renaissance. Petrarch was a Catholic by religion, and he saw no conflict between him realizing his potential and his faith. His work helped shape the humanist movement since the thoughts and internal conflicts in his work were adopted by many humanist philosophers who argued them for more than two centuries after his death. Petrarch struggled with the relationship between a contemplative and an active life, and he tried to emphasize the significance of privacy and learning. He argued that Pope Celestine V refusing papacy in 1294 was an excellent example of a private life. Later Leonardo Bruni argued for civic humanism (an active life).
Legacy of Petrarch
Petrarch lived a great life, and his work inspired and changed the lives of many influential individuals like Serafino Ciminelli. Franz Liszt, a romantic composer, converted three poems from the Sonnets into music. The pathological anatomists from Padua University announced that they would be exhuming the body of Petrarch in November 2013 just to confirm if he was six feet tall as many 19th century reports had claimed. The team also planned to restructure his cranium to generate his image to correspond with his 700th birthday. When the tomb was opened, the fragments of skull were extracted, and a DNA test proved skull fragments did not belong to Petrarch, which prompted calls for the return of his skull. Professor Giovanni from Padua University had opened the tomb earlier in 1873. The researchers confirmed that the body belonged to Petrarch since the skeleton had evidence of injuries which Petrarch mentioned in some of his works including an injury he got at 42 when a donkey kicked him.