The Pyrenees Mountain Range – Map and Details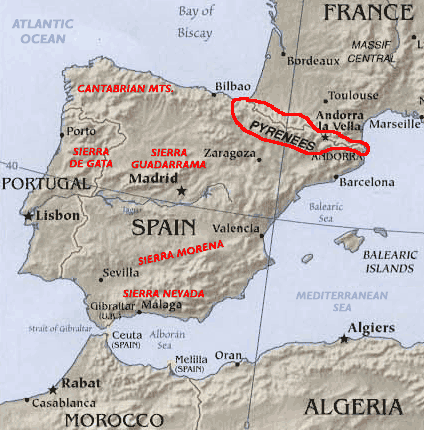 The Pyrenees Mountains form the natural border between France and Spain, and it completely engulfs the nation of Andorra.
The mountains extend for about 270 miles from the Bay of Biscay to the Mediterranean Sea. The highest point is Pico de Aneto at 11,168 ft. (3,404m)
Additional mountain ranges found on the Iberian Peninsula include the Cantabrian, Sierra De Gata and Sierra Guadarrama in the north and central, and the Sierra Morena and Sierra Nevada in the south of Spain.
This page was last updated on September 2, 2020.