Gulf of Riga – Map & Description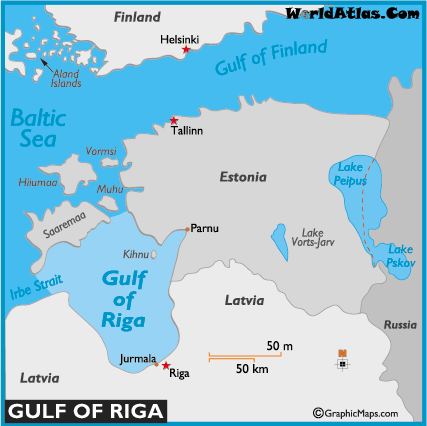 The Gulf of Riga is located along the eastern edges of the Baltic Sea.
Positioned in Northern Europe, it's bordered by the countries of Estonia and Latvia.
Estonia's Saaremaa Island separates it from the rest of the Baltic Sea, so estimating the exact size of the Gulf of Riga is based on where its waters actually end, so all known measurements are estimates, at best.
Wikipedia references a surface area of 18,000 sq km, while Baltic Resources uses 18,160 sq km. Average depth rates are not available, but the maximum depth is measured at 54 meters (177 ft).
The Gulf of Riga is an important (and vital) wintering area for migrating birds. The eastern and northern coastal waters are spawning grounds for Estonia's most abundant fish species — the Baltic herring.
The seaside resort of Parnu is famous throughout Europe, as its warm summer waters and sandy beaches make it a relaxing vacation destination.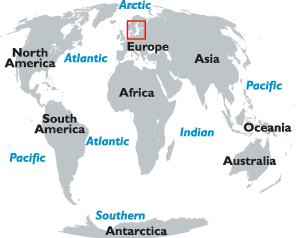 This page was last updated on September 3, 2020.