Straight of Gibraltar - Map & Description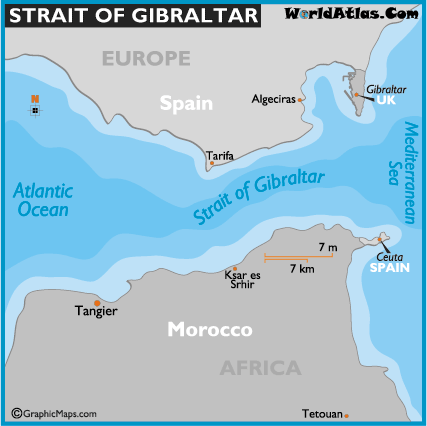 Approximately 9 miles (14 km) wide at its narrowest point, the Strait of Gibraltar is the entry point into the Mediterranean Sea from the Atlantic Ocean.
It is bordered by the continents of Africa and Europe, and the countries of Morocco, Spain, the British colony of Gibraltar, and the Spanish exclave of Ceuta.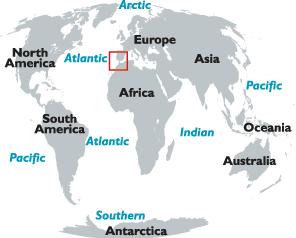 This page was last updated on September 3, 2020.