SACRAMENTO

Welcome to Sacramento, the Capital of
California
; the cultural and economical center of its four-county metropolitan area. A place where the pace of life is somewhat slower than in other major Californian cities, Sacramento offers warm and friendly locals, an amazing history, rich cultural events, scenic vistas and a diverse mixture of humanity.
With its Mediterranean
climate
, the city, located at the confluence of the
Sacramento River
and the American River, casts a distinctive and highly personalized spell.
Sacramento became a city due to the efforts of John Sutter, an immigrant from
Switzerland
. During the California Gold Rush, the town became a major distribution point, as well as a commercial and agricultural center.
The oldest incorporated city in California, Sacramento still retains many historical legacies, including Old Sacramento and Sutter's Fort. Cited as one of the five most livable regions in the
U.S.
, Sacramento and its neighborhoods create a remarkable place to visit as well.
ADDITIONAL CALIFORNIA CITY PAGES:
Sacramento's primary newspaper, The Sacramento Bee, has won five Pulitzer Prizes in its history.
Sacramento is famous for being the final destination on the trail of the Pony Express that delivered mail from St. Joseph, Missouri on horseback.
As a charter city governed by its own rulings, Sacramento is exempt from many laws and regulations passed by the state legislature.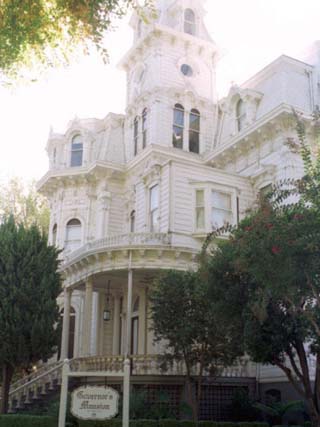 The former California governors mansion...
by Rich Pedroncelli
Buy This at Allposters.com