Tonga Flag and Description
Tonga Flag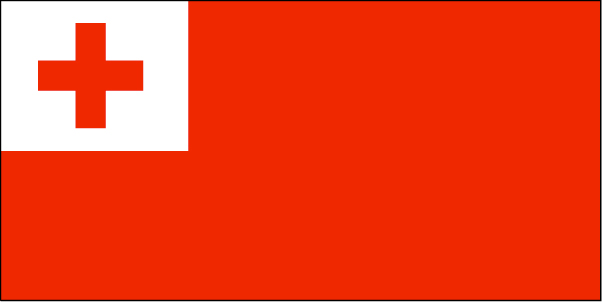 Buy this flag,
or any country flag
here
DESCRIPTION
The flag of Tonga was officially adopted on November 4, 1875.
One of the oldest flags of the island countries in the South Pacific Ocean, the flag's widely recognized red cross is symbolic of Christianity coming to the islands; white symbolizes purity, and red represents the blood of Christ.
all Country Flags here!
Map of Tonga here!
This page was last updated on July 12, 2016.