Norfolk Island Flag and Description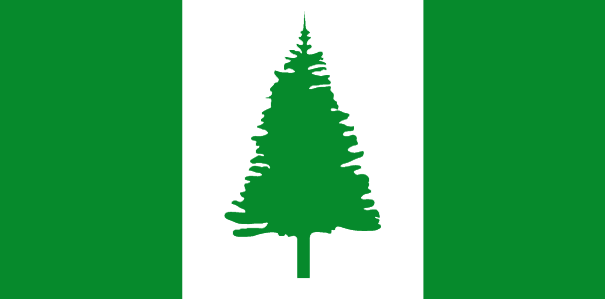 As an external territory of Australia, Norfolk Island hoists a most distinctive flag, one approved on June 6, 1979. It's symbolic of the Green Norfolk Island pines indigenous to the island.



all Country Flags here!



Map of Norfolk Island here!
This page was last updated on August 31, 2020.