Kiribati Flag and Description
Kiribati Flag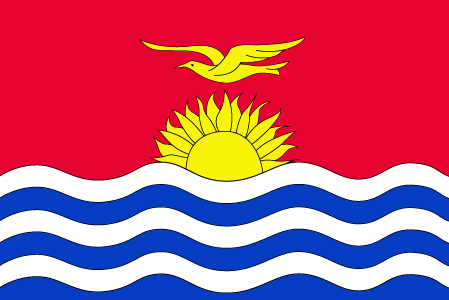 DESCRIPTION
The flag of Kiribati was officially adopted on July 12, 1979.
The blue and white bands represent the surrounding Pacific Ocean. The frigate bird flying over the rising sun is taken from the coat of arms, and is said to symbolize strength and power at sea.
all Country Flags here!
Map of Kiribati here!

This page was last updated on August 31, 2020.