French Polynesia Flag and Description
French Polynesia Flag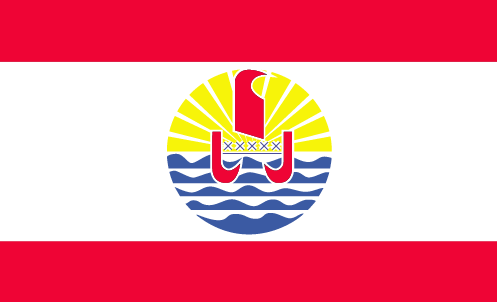 DESCRIPTION
French Polynesia is an overseas possession of France. Its flag depicts a canoe (piroque), sailing under a golden sun. Its crew of five is representing the five islands groups; the Austral, Gambier, Marquesas, Society and Tuamotu chains. Red and white are traditional Polynesian colors.
all Country Flags here!
Map of French Polynesia here!
This page was last updated on August 31, 2020.