United Arab Emirates Flag and Description
United Arab Emirates Flag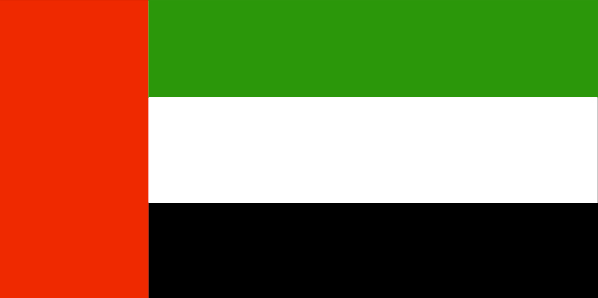 Buy this flag,
or any country flag
here
DESCRIPTION
The flag of United Arab Emirates was officially adopted on December 2, 1971.
The flag feature the Pan-Arab colors of red, green, white and black, colors symbolic of Arab unity. In addition, other color references include green representing fertility; white representing neutrality, and black the incredible oil wealth within its borders.
all Country Flags here!
Map of United Arab Emirates here!
This page was last updated on July 12, 2016.