Iraq Flag and Description
Iraq Flag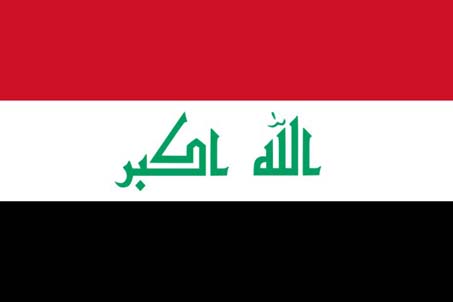 Buy this flag,
or any country flag
here
DESCRIPTION
In 2008, the current flag of Iraq was adopted as an interim measure until a permanent solution to the flag issue is found. The centered phrase in green Arabic script reads.... ALLAHU AKBAR (God is Great).
all Country Flags here!
Map of Iraq here!
This page was last updated on June 16, 2020.