Sardinia Flag and Description
Sardinia Flag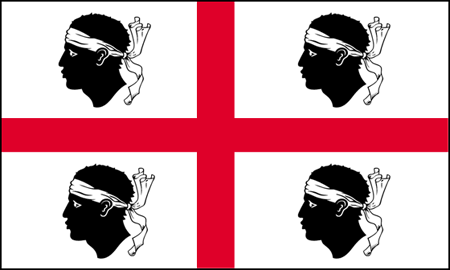 Buy this flag,
or any country flag
here
DESCRIPTION
Sardinia (Sardegna) is a region of Italy, and this traditional Sardinian flag dates to the late 14th century. The white field is dominated by a red cross, and four moors heads.
all Country Flags here!
Map of Sardinia here!
This page was last updated on July 12, 2016.