Royal Flag of Scotland and Description
Royal Flag of Scotland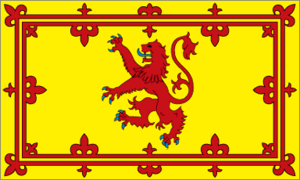 DESCRIPTION
The Royal Flag of Scotland, or the Rampant Lion features a traditional red lion on a gold field. The fleur-de-lis along the border recalls an old alliance with France. Note that it is not the official state flag of Scotland and only to be used by the reigning monarch. However, it is widely used as a second national flag.
all Country Flags here!
Map of Scotland here!

This page was last updated on August 31, 2020.