Orkney Islands Flag and Description
Orkney Islands Flag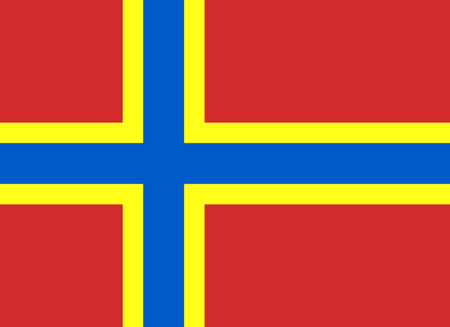 DESCRIPTION
The flag of the Orkney Islands was adopted in 2007, and symbolizes the Scottish and Norwegian heritage of the island.
The blue cross of the flag is representative of the sea while the red and yellow colors come from the Scottish and Norwegian coat of arms.
all Country Flags here!
Map of the Orkney Islands here!
This page was last updated on August 31, 2020.