Czech Republic Flag and Description
Czech Republic Flag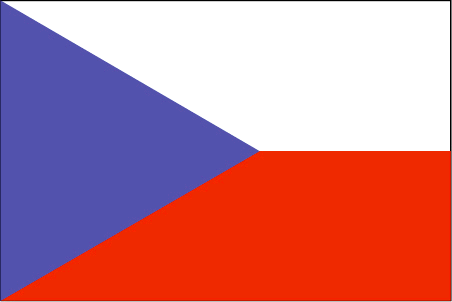 Buy this flag,or any country flag here

DESCRIPTION
The first flag of Czechoslovakia was white over red, and those colors are the heraldic colors of Bohemia. The blue triangle was added to the flag in an effort to distinguish it from the Poland flag, and blue is said to represent the State of Moravia.
all Country Flags here!
Map of the Czech Republic here!
This page was last updated on July 12, 2016.