Croatia Flag and Description
Croatia Flag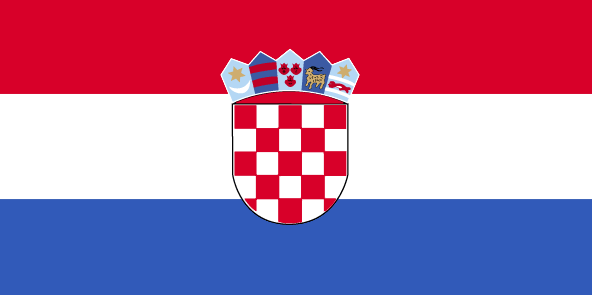 Buy this flag,
or any country flag
here
DESCRIPTION
The Croatia flag was officially adopted on December 22, 1991.
The red, white and blue are traditional Croatian colors. The centered coat of arms was first used during World War II. The shields are from the arms of five of Croatia's regions, including Croatia, Dubrovnik, Dalmatia, Istria and Slavonia (left to right). The red and white checks are Croatian symbols.
all Country Flags here!
Map of Croatia here!