Prime Ministers Of Croatia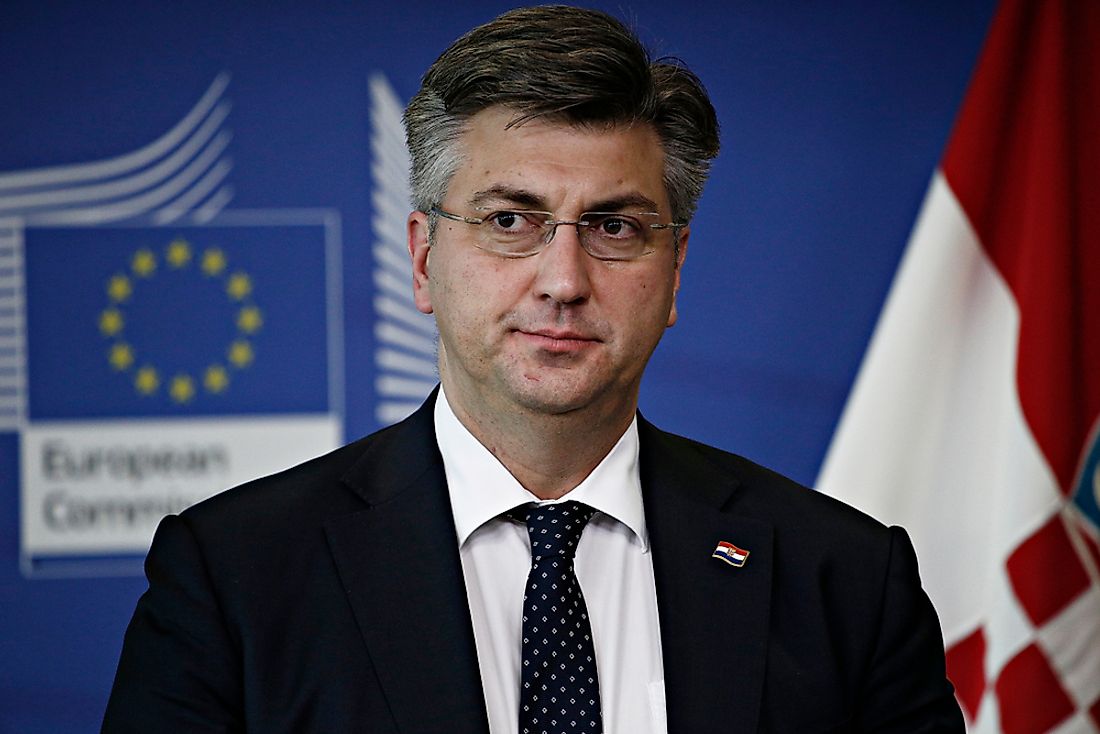 The Croatian Prime Minister is appointed by the President to act as the Head of Government. He or she is the most powerful and influential state officer in the Croatian system of government. He or she, in turn, selects deputy Prime Minister that performs advisory and administrative tasks for the Prime Minister. The Prime Minister's office monitors individual public policies, develop government projects, implement policies, and oversee foreign affairs and educating the people on government policies and activities.
Ivo Sanader
Sanader became the 8th Prime Minister of the Republic of Croatia, serving from 2003 to 2009. Sanader was the longest serving Prime Minister of Croatia since independence before resigning in 2009. He registered Croatia in the European Union and NATO. Sanader established better relations with the minority parties and promoted their rights. He developed the economy and maintained a calm political environment of the country during his first reign. By 2005 Sanader had a row of conflict of interests regarding his declared wealth. On July 1, 2009, Sanader suddenly resigned as the Prime Minister of Croatia and withdrew from all active political activities in the country.
Jadranka Kosor
Jadranka became Prime Minister following the resignation of Sanader in 2009. The minute she took office all of Sanader's shortcomings fell on her shoulders. The economy of Croatia was in a sea of massive deficits and unemployment. However, by the end of her term, Koror had accumulated 77% of the public approval; the highest Prime Minister support since polling began. 
Zoran Milanovic
Zoran served as the Prime Minister of Croatia from December of 2011 until January of 2016. He took office at the age of 45 years, making him the youngest serving Prime Minister since the country's independence. He introduced domestic reforms to Croatia's society where medically assisted fertilization was legalized, and health education presented to schools, and he fought for the rights of LGBT Croatians. 
Prime Ministers Of Croatia
| Prime Ministers of Croatia Since Independence | Term in Office |
| --- | --- |
| Franjo Greguric | 1991-1992 |
| Hrvoje Sarinic | 1992-1993 |
| Nikica Valentic | 1993-1995 |
| Zlatko Matesa | 1995-2000 |
| Ivica Racan | 2000-2003 |
| Ivo Sanader | 2003-2009 |
| Jadranka Kosor | 2009-2011 |
| Zoran Milanovic | 2011-2016 |
| Tihomir Oreskovic | 2016 |
| Andrej Plenkovic | 2016 |