Bulgaria Flag and Description
Bulgaria Flag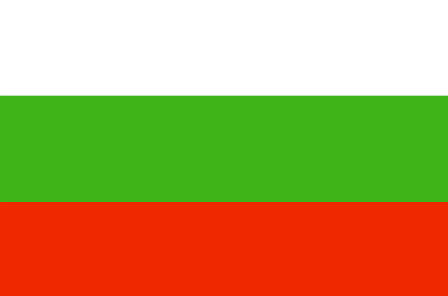 Buy this flag,
or any country flag
here
DESCRIPTION
The Bulgaria flag was officially adopted on November 22, 1990
The red and white colors of the flag were taken from the Pan Slavic colors. The green replaced the blue of the Russian Tricolor, and before 1990, the white stripe contained the Bulgarian coat of arms.
all Country Flags here!
Map of Bulgaria here!
This page was last updated on July 12, 2016.