St. Lucia Flag and Description
St. Lucia Flag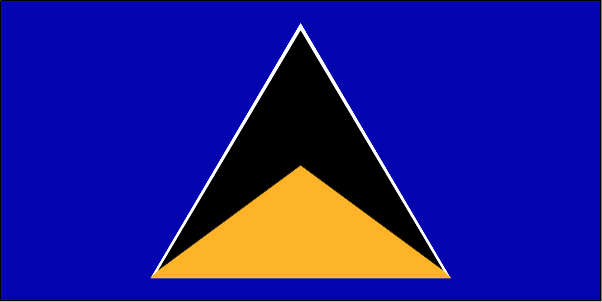 DESCRIPTION
The flag of St. Lucia was officially adopted on March 1, 1967.
The blue field represents the Caribbean Sea, and the triangles symbolize the island's famous Pitons - the twin volcanic peaks.
all Country Flags here!
Map of St. Lucia here!
This page was last updated on February 24, 2021.