Aruba Flag and Description
Aruba Flag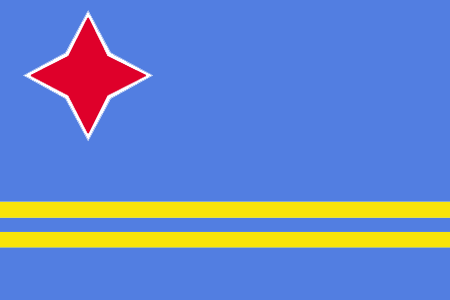 Buy this flag,
or any country flag
here
DESCRIPTION
The Aruba flag was officially adopted in 1976, and its style was retained after it became an autonomous region of the Netherlands.
The flag consists of a red star with a white outline set against a sea-blue background with two parallel yellow stripes. The star represents the four points of the compass, denoting the varied source of more than 40 nationalities living on Aruba. The red color of the star symbolizes love of country, the white outline on the star represents the white sandy beaches surrounding Aruba, and the blue denotes the color of the sea.
The two yellow stripes indicate the free position of Aruba with respect to The Netherlands and other islands, while maintaining a close relationship with them.
all Country Flags here!
Map of Aruba here!
This page was last updated on July 12, 2016.