Maldives Flag and Description
Maldives Flag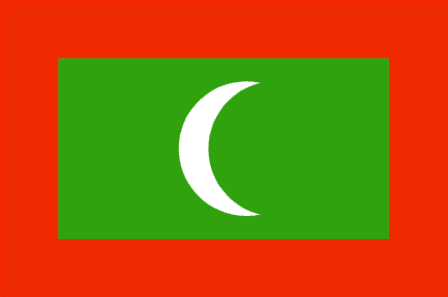 Buy this flag,
or any country flag
here
DESCRIPTION
The Maldives flag was officially adopted on July 26, 1965.
The field of Islamic green symbolizes peace and prosperity, while the crescent is the symbol of Islam. Red was the original color of the country's first flag.
all Country Flags here!
Map of the Maldives here!
This page was last updated on June 16, 2020.