Hong Kong Flag and Description
Hong Kong Flag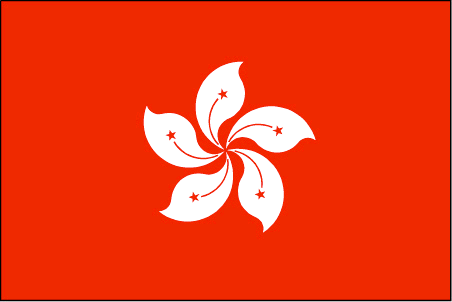 Buy this flag,
or any country flag
here
DESCRIPTION
The new Hong Kong flag was officially adopted on July 1, 1997.
A stylish white, five-petal bauhinia flower is centered on a red field.
all Country Flags here!
Map of Hong Kong here!
This page was last updated on July 12, 2016.