Burma (Myanmar) Flag and Description
Burma (Myanmar) Flag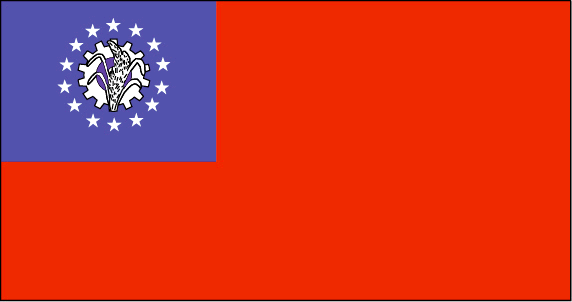 Buy this flag,
or any country flag
here
DESCRIPTION
The Burma (Myanmar) flag was officially adopted on January 4, 1974.
Red, blue and white symbolize courage, peace and purity, in that order. The flag features a socialist style symbol on the blue field.
all Country Flags here!
Map of Burma (Myanmar) here!
This page was last updated on June 16, 2020.