Brunei Flag and Description
Brunei Flag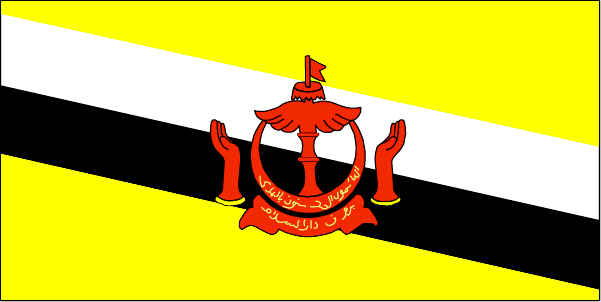 DESCRIPTION
The Brunei flag was officially adopted on September 29, 1959.
The flag features the country's national emblem. Yellow represents the Sultan of Brunei, and the black and white stripes represent the country's chief ministers.
all Country Flags here!
Map of Brunei here!
This page was last updated on February 24, 2021.