Zimbabwe Flag and Description
Zimbabwe Flag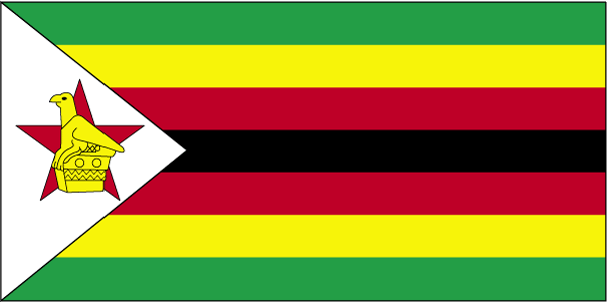 Buy this flag,
or any country flag
here
DESCRIPTION
The flag was adopted April 18, 1980. Green, yellow, red and black are the official colors of the ZANU PF, and Pan-Africanism. The white triangle represents peace, and its black edge the country's new leaders.
The Soapstone Bird is the national emblem, and the red star symbolizes an international outlook.
all Country Flags here!
Map of Zimbabwe here!
This page was last updated on June 16, 2020.