Uganda Flag and Description
Uganda Flag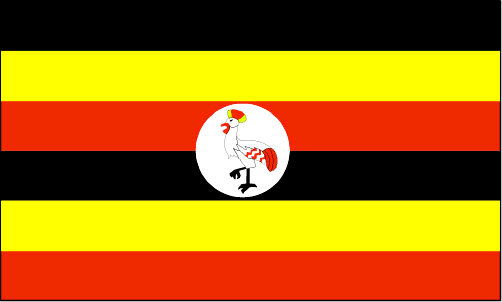 Buy this flag,
or any country flag
here
DESCRIPTION
The flag was adopted October 9, 1962. The flag's colors: black, yellow and red, represent the Ugandan people, sunlight and brotherhood.
The centered "Great Crested Crane" is the country's national badge (symbol).
all Country Flags here!
Map of Uganda here!
This page was last updated on June 16, 2020.