Swaziland Flag and Description
Swaziland Flag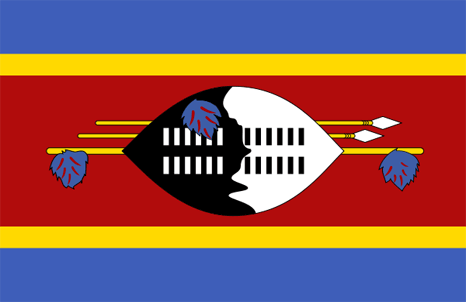 Buy this flag,
or any country flag
here
DESCRIPTION
The flag of Swaziland was officially adopted on October 30, 1967. It's modeled after a flag given to the Swazi Pioneer Corps by King Sobhuza II in 1941.
The centered regiment shield features a supporting staff with hanging tassels of feathers. Two Swazi ceremonial spears are placed above the staff.
all Country Flags here!
Map of Swaziland here!
This page was last updated on June 16, 2020.