Mauritania Flag and Description
Mauritania Flag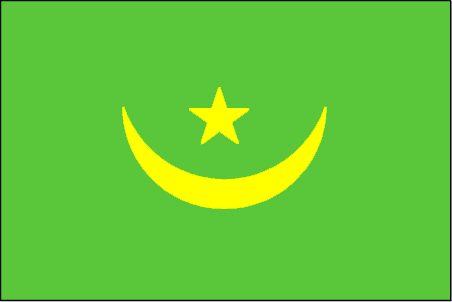 Buy this flag,
or any country flag
here
DESCRIPTION
The Mauritania flag was officially adopted on April 1, 1959.
The crescent and star are symbols of Islam, while the green and gold are Pan-African colors.
all Country Flags here!
Map of Mauritania here!
This page was last updated on July 12, 2016.