Madagascar Flag and Description
Madagascar Flag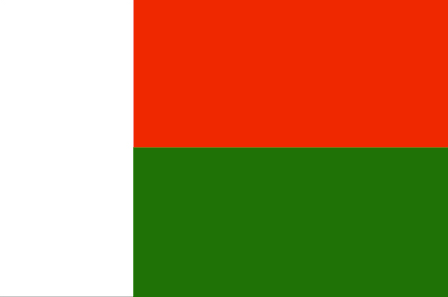 Buy this flag,or any country flag here
DESCRIPTION
The Madagascar flag was officially adopted on October 14, 1958.
Red, white and green are the original colors of the ancient Kingdom of Madagascar, and green is reflective of the country's former peasant class (the Hova).
all Country Flags here!
Map of Madagascar here!
This page was last updated on July 12, 2016.