Lesotho Flag and Description
Lesotho Flag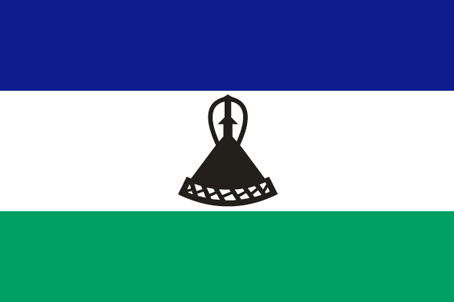 Buy this flag,
or any country flag
here
DESCRIPTION
The current Lesotho flag was officially adopted on October 4, 2006.
It features a horizontal blue, white, and green tricolour with a black mokorotlo (a Basotho hat) in the center. The design, introduced to honor the country's 40th anniversary of independence, reflects a peaceful future for the country.
all Country Flags here!
Map of Lesotho here!
This page was last updated on June 16, 2020.