Maloti-Drakensberg Transboundary Park Of Lesotho And South Africa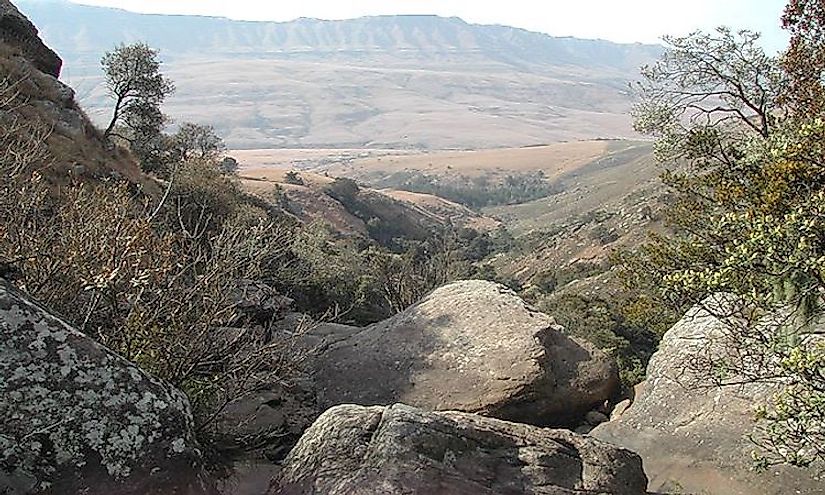 The Maloti-Drakensberg Transboundary Park is a UNESCO World Heritage Site that occupies Lesotho and South Africa. Its rich in biodiversity and culture as within it are thousands of rock paintings by the San community for over a period of 4000 years.
5. Physical Geography -
Maloti-Drakensberg Park is a trans-boundary UNESCO World Heritage site that occupies the 242,813 hectare uKhahlamba Drakensberg National Park in South Africa, and the 6500 hectare Sehlathebe National Park, in Lesotho. In South Africa, the park is in south-western KwaZulu Natal Province in South Africa, bordering the Kingdom of Lesotho. It's renowned for high mountains, rocky gorges, and steep valleys, lots of caves and rock shelters, and formations. Maloti-Drakensberg Park also has numerous rock paintings made by the San people over a period of 4000 years. According to UNESCO, the park the caves and rock shelters have the largest and most concentrated group of paintings in Sub Saharan Africa.
4. Geological Formations -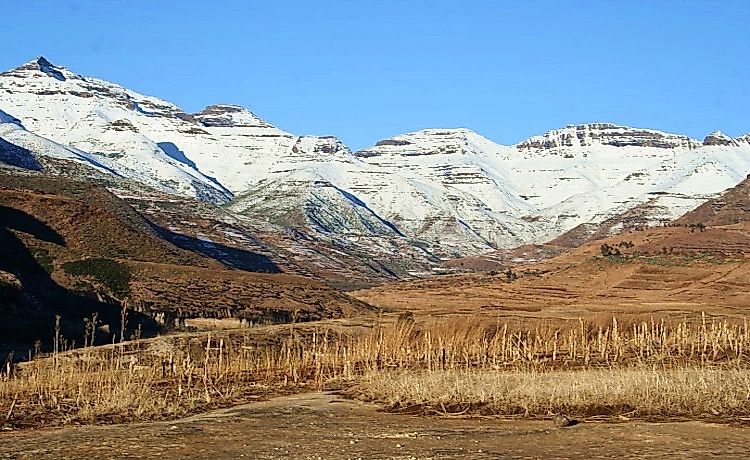 The natural beauty of Maloti-Drakensberg Park is in its basaltic buttresses, golden sandstone ramparts, dramatic cutbacks, and beautiful sculptured arches, caves, cliffs, pillars, and rock pools. The basaltic and sandstone formations are found in the horizontal bands. Soils at the Maloti-Drakensberg Park, are thin on basalt plateau, but have lots of clarens sandstone. There also are summit soils that get wet and water logged in summer, freeze in the evenings, and thaw during winter, according to South Africa's environment ministry's study. The Maloti and Drakensberg mountain ranges spread about 600km on both sides of South Africa, and Lesotho. The park also has rolling high altitude grasslands, pristine steep sided river valleys, and rocky gorges that add to the picturesque beauty there.
3. Research, Education, and Tourism -
As a site the Maloti-Drakensberg Park draws researchers and tourists due to its educational richness and natural beauty and diversity there. Thousands of tourists, who visit the park annually, get to see about 665 rock art sites, and over 35,000 individual images of animals and humans. The images represent the spiritual life of the San people, and their traditions. Maloti-Drakensberg Park also has a unique flora and fauna that draws researchers and students keen to learn about it. The park is also home to endangered species like the Cape and bearded vultures, and the Maloti minnow, a critically endangered fish species only found there, according to UNESCO.
2. Habitats and Biodiversity -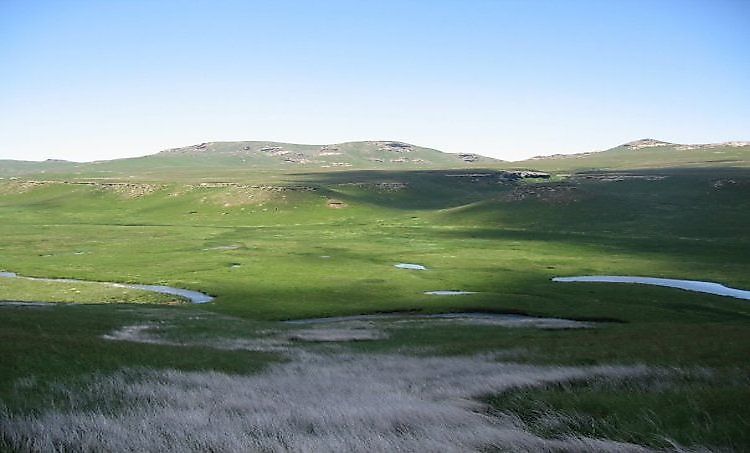 Grassland biome and afro-montane forests that dot the Maloti-Drakensberg Park, serve as a habitat for the endemic montane plant species. According to South Africa's environment ministry, there are over 2500 species of flowering species, of which 13 percent are endemic to the park. The three bioclimatic zones at the Maloti-Drakensberg Park have a unique type of vegetation. The montane zone has grasslands and podocarpus latifolius forest, with protea savanna elements. The sub-alpine zone has fynbos biome, grasslands, wetlands, and protea savannah. The alpine zone has tundra like heath, Erica helichrysum, and grasslands. The alpine and montane areas at the Maloti-Drakensberg Park span about 500 kilometers to Lesotho, and South Africa. These diverse habitats have over 300 bird species.
1. Environmental Threats and Conservation Efforts -
Authorities in South Africa and Lesotho have implemented measures to ensure Maloti-Drakensberg Park is well managed and protected. But according to the International Union for Conservation of Nature (IUCN) at the buffer zone, there are challenges of agriculture and plantation forestry. Also due to tourism, there is demand for infrastructure making the park vulnerable. That is being addressed through close regulation of such activities by authorities. Other threats to Maloti-Drakensberg Park are invasive alien plants that occupy 1 percent of the park, soil erosion on slopes, over grazing and fires. There are also illegal activities like poaching in the remote mountainous parts of the park, according to IUCN. Both countries have trans-boundary agreement to protect the park from threats, in accordance with the World Heritage Convention act of 1999.