Equatorial Guinea Flag and Description
Equatorial Guinea Flag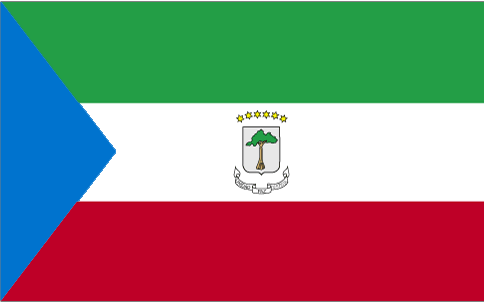 Buy this flag,or any country flag here

DESCRIPTION
The flag of Equatorial Guinea was officially adopted on October 12, 1968.
The blue triangle represents the sea, the green represents the country's farmland, and red symbolizes the country's independence. A silk cotton tree is centered on a silver shield. The six gold stars above that shield reflect the six parts of the country. The national motto "Unity, Peace, Justice" is displayed below the shield.
all Country Flags here!
Map of Equatorial Guinea here!
This page was last updated on July 12, 2016.