Cape Verde Flag and Description
Cape Verde Flag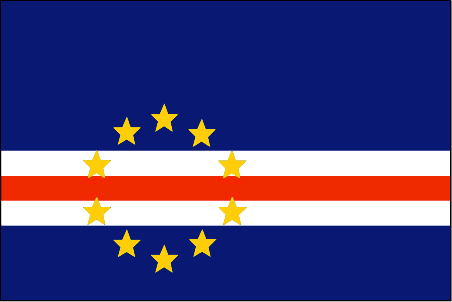 Buy this flag,
or any country flag
here
DESCRIPTION
The Cape Verde flag was officially adopted on February 25, 1992.
The gold stars represent the (10) islands of the country. The dark blue represents the Atlantic Ocean and the red stripe - the road to economic progress.
all Country Flags here!
Map of Cape Verde here!
This page was last updated on July 12, 2016.