Aconcagua Mountain Argentina South America Information Page
Aconcagua, Argentina
Aconcagua is the highest mountain in both the
Southern and Western Hemispheres.
It stands in the
Andes
mountain range, in the province of Mendoza, Argentina.
One of the
Seven Summits
(
the highest mountains on each of the seven continents
) its actual summit is located about 15 kilometres (9.3 miles) from Argentina's international border with
Chile.
To understand the visual scale, note that
Mount Everest
is almost 2 kilometers (1.24 mi) taller than Aconcagua.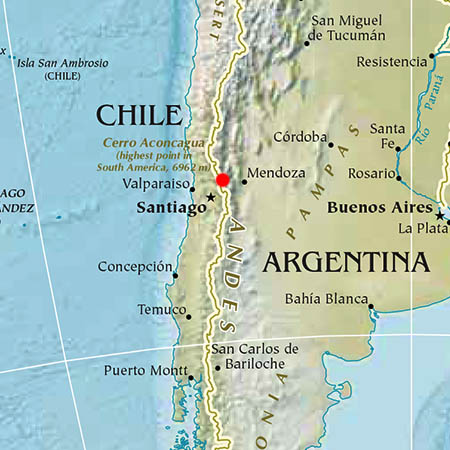 additional South America landforms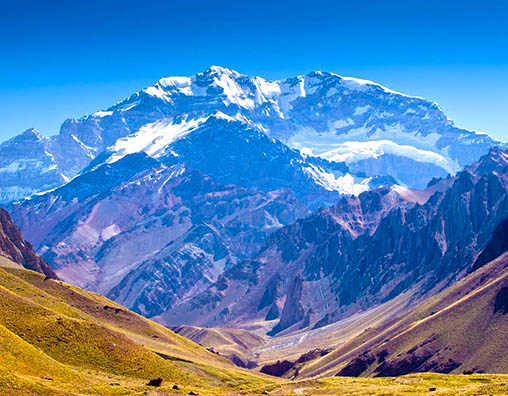 Aconcagua, Argentina
This page was last updated on November 21, 2017.