New Zealand's Information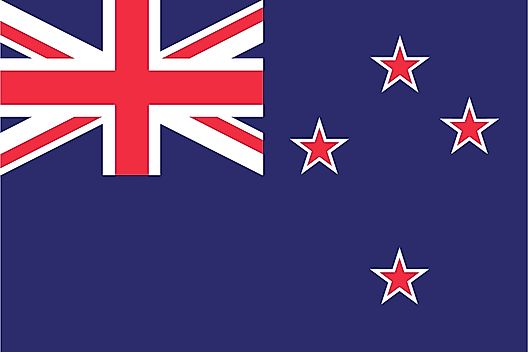 | | |
| --- | --- |
| Land Area | 264,537 km2 |
| Water Area | 4,301 km2 |
| Total Area | 268,838km2 (#75) |
| Population | 4,474,549 (#126) |
| Population Density | 16.91/km2 |
| Government Type | Parliamentary Democracy (New Zealand Parliament) Under A Constitutional Monarchy; A Commonwealth Realm |
| GDP (PPP) | $175.00 Billion |
| GDP Per Capita | $37,100 |
| Currency | Dollar (NZD) |
| Largest Cities | |
Over 1,000 years ago waves of Eastern Polynesians arrived in New Zealand and its outer islands. A unique culture developed, and descendents of the original Maori people survive to this day.
In 1642, Dutch East India Company explorer, Abel Tasman, sighted the coastline of South Island. There were brief encounters with the Maori as his crew tried to come ashore. A few of his sailors were killed, but the Captain himself never set foot on land.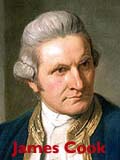 In 1769, the legendary British explorer, James Cook, sailed into New Zealand waters and mapped most of the shoreline. After news of these unspoiled islands spread across the far-reaches of the globe, a hardy group of traders and whalers were quick to arrive.
Small settlements sprang up along the northern coastline, and a trading culture with the Maori flourished. For centuries - with just clubs and spears - the Maori fended off their enemies, but now with European metal and muskets in their hands, they imposed their will on their neighbors and tribal warfare surfaced for a time.
As interest in the New Zealand territory peaked across Europe, and in an effort to keep the French out, the British government made their move; they agreed to recognize the sovereignty of the Maori people and appointed William Hobson as the region's Lieutenant Governor. He worked under the authority of the British Governor of New South Wales, Australia.
In 1840, Hobson, in his new role, arrived on North Island. Subsequently, Maori chieftains entered into a compact with Britain called the "Treaty of Waitangi." They ceded sovereignty to Britain's Queen Victoria while retaining territorial rights - at least on paper.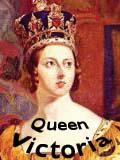 With British sovereignty now firmly asserted, Queen Victoria signed a royal charter for New Zealand to become a Crown colony separate from New South Wales, and Hobson was sworn in as the colony's first Governor.
With the British in charge, scores of settlers from the British Isles arrived and organized colonial settlements were built. At first the Maori welcomed them, but the inevitable conflicts over land rights brought land wars to New Zealand in 1843 and 1872. As a result, the Maori people were pushed out of their ancestral lands.
After the New Zealand Parliament met for the first time in 1854, responsible local government was in place and eventual independence was a passionate dream. Among the first British colonies to be declared a dominion, the British colony of New Zealand became an independent (self-governing) dominion in 1907.
This page was last updated on April 7, 2017.