The Waitomo Glowworm Caves, New Zealand - Unique Places around the World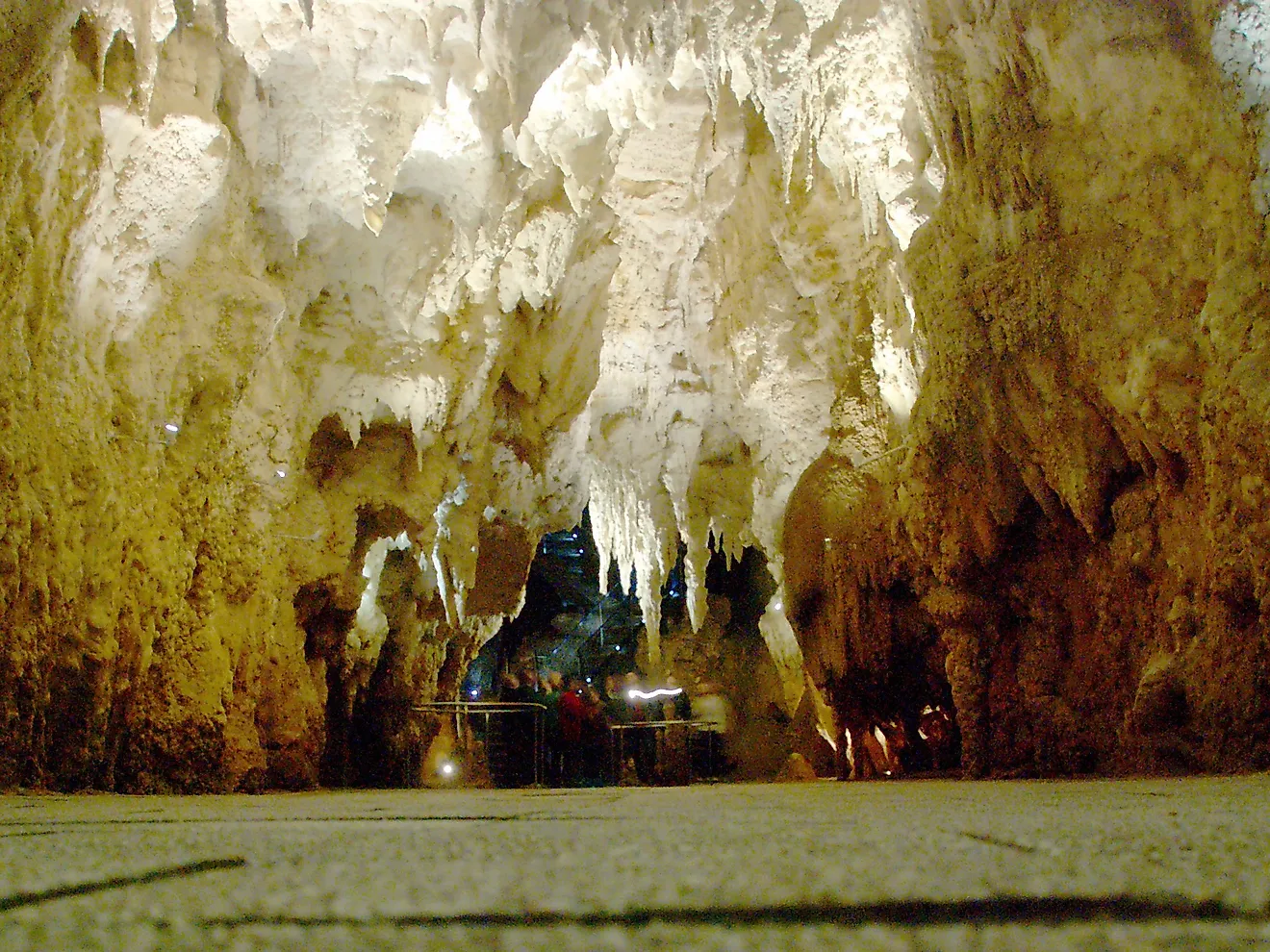 5. Description
New Zealand is home to many beautiful sights of nature, including its vast forests, beautiful lakes, and steep, mystic mountains. Among the country's greatest attractions, however, the Waitomo Glowworm Caves in Northern New Zealand is one of its most renowned. Located in the North Island of New Zealand, the Waitomo Caves are known for their abundance of glowworms which create a twinkling light show on its dark cave walls. The caves were discovered in 1887 by the Maori Chief Tane Tinorau and the English explorer Fred Mace, who extensively explored them together. Both Tane and Mace built a raft made of flax stems (which is native to the land) and floated into the cave. Their discovery unmasked an unbelievable scene which the entire world would eventually be able to enjoy.
4. Tourism
Due to the unique glowworms, limestone walls, and unforgettable views, the Waitomo Caves are a very popular destination for travelers worldwide. New Zealand and Australia are particularly common vacation spots for Asian and North American travellers due to their geographical location and attractive wildlife. New Zealand is an incredibly safe country and, despite its remote location, it is easy to access from a plethora of countries. However, the country does tend to be on the pricey side. Depending on the season, traveling to the Oceania region can range from $1,500-3,000 USD and accommodation varies from $20-300 per night. A tour of the caves costs $20 USD for an adult and $11 USD for children.
3. Uniqueness
The Waitomo District, in which the Waitomo Glowworm Caves are located, offers great river rafting, relaxation spas, hikes and much more. However, it cannot be argued that the caves are its main attraction. Nowhere else in the world will you be able to see the twinkling bugs create a starlike picture that is awing to the eye.
2. Habitat
New Zealand has a very lush wildlife although its temperature are much more mild compared to its larger cousin, Australia. This country instead tends to be very wet, although during the dry season it can still reach temperatures up to 95 degrees Fahrenheit (35 Celsius). It is home to the titular Arachnocampa Luminosa bug, which is also called the New Zealand Glowworm. The remarkable bugs twinkle and reflect off the water of the caves.
1. Threats
There are no real threats to visitors travelling to the Oceania region, as New Zealand is a well-developed and overall safe country, though you will frequently see cave warnings due to high water levels and at times the attraction will close if the weather turns sour. Some travelers complain that the caves are very slippery and at times dangerous to walk through. It may also not be an ideal trip to bring children on as they may get scared.