US Virgin Islands's Information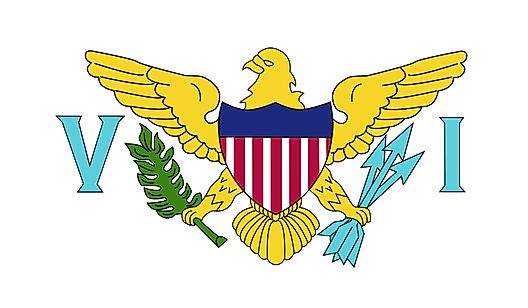 | | |
| --- | --- |
| Land Area | 346 km2 |
| Water Area | 1,564 km2 |
| Total Area | 1,910km2 |
| Population | 102,951 (#193) |
| Population Density | 297.55/km2 |
| Government Type | Presidential Democracy; A Self-governing Territory Of The US |
| GDP (PPP) | $3.79 Billion |
| GDP Per Capita | $36,100 |
| Currency | Dollar (USD) |
| Largest Cities | |
The Virgin Islands, an organized, unincorporated territory of the United States were originally settled by the Ciboney, Carib, and Arawaks peoples.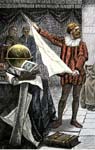 First named by Christopher Columbus in 1493 for Saint Ursula and her virgin followers, these islands are renown for white sand beaches, crystal-blue waters and idyllic sailing venues.
Up to and including the 17th century, these islands were captured and controlled by many European powers, including France, Denmark, the Netherlands, Spain and the United Kingdom.
In 1672, while expanding its influence into the Caribbean Sea, the Danish West India Company built settlements on Saint Thomas, then on Saint John in 1694; Denmark later purchased Saint Croix from France in 1733.
Denmark transformed the islands into royal Danish colonies in 1754, and soon thereafter, the sugarcane business began to prosper, driven of course on the backs of slave labor.
Across the island the economy continued to boom, but then across the Caribbean in the middle of the 19th century the abolition of slavery took hold and "free labor" was hard to find.
In short order the Virgin Islands became unprofitable for the Danish government and they tried to sell them to the United States, but that deal fell through.
Try as they might, Denmark could not turn a profit here and they tried to sell them once again to the U.S., but the offer was not approved by the Danish parliament because the price was too low.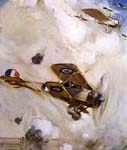 Then came World War I, and the United States worried that the Germans could possibly use the islands as a submarine base, so Denmark was offered $25 million. Denmark said, "Yes," and the deal was signed on January 17, 1917.
The U.S. took official possession of the islands on March 31, 1917 and renamed them "The Virgin Islands of the United States." Ten years later U.S. citizenship was granted to the inhabitants.
Then and now, most Virgin Islanders descended from Africans, who were enslaved and brought to the Caribbean by Europeans to labor on sugar plantations. Most of the current residents were born on these islands.
Even though residents are U.S. citizens, they cannot vote in U.S. presidential elections, however, they are able to vote in presidential primary elections for delegates to the national political elections.
Steeped in maritime history and remnants of the many European cultures, the U.S. Virgin Islands remain one of the busiest cruise ship ports and family vacations destinations in all of the Caribbean.
Covered with red-roofed buildings and houses, the capital city of Charlotte Amalie sits amidst lush green hills, and is widely considered the most beautiful port in the Caribbean. The duty-free shopping, hotels and restaurants on St. Thomas and St. Croix are second to none.
This page was last updated on July 12, 2016.
Countries & Territories Of The Caribbean