Turks and Caicos's Information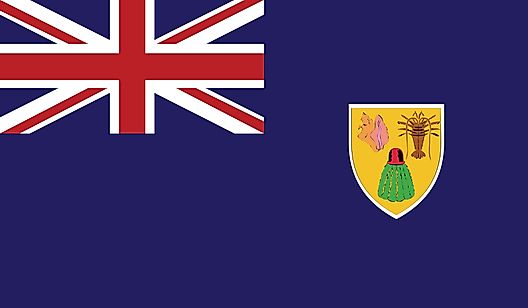 | | |
| --- | --- |
| Land Area | 948 km2 |
| Total Area | 948km2 |
| Population | 51,430 (#209) |
| Population Density | 54.25/km2 |
| Government Type | Parliamentary Democracy (House Of Assembly); Self-governing Overseas Territory Of The UK |
| GDP (PPP) | $632.00 Million |
| GDP Per Capita | $29,100 |
| Currency | Dollar (USD) |
The Turks and Caicos Islands are a British Overseas Territory consisting of two groups of tropical islands, the larger Caicos Islands and the smaller Turks Islands.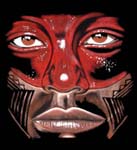 Archeologists report that the first inhabitants here were Taino people who arrived from the island of Hispaniola between 500 to 800 AD. They were later joined by additional Tainos from Cuba and the southern Bahamas.
For nearly seven centuries they were the sole residents of the island; they lived peacefully, and perfected their farming and fishing skills.
Soon after the Spanish arrived in 1492, they began to capture as many Tainos as possible and ship them back to Hispaniola as slaves. In a few short years, these islands were all but void of people.
During the next few centuries the Turks and Caicos were passively explored by the British, French and Spanish, but none of them ever established any permanent settlements.
In the late 17th century salt collectors from Bermuda settled here for one reason - salt. They raked the salt (a precious commodity) from the shallow waters, loaded it on their ships and returned to Bermuda.
In the 1770s the French captured the Turks and Caicos, and these isolated islands soon proved a safe retreat for British Loyalists fleeing the American colonies during the Revolutionary War.
In 1799, the British annexed the islands into their Bahamas colony. That consolidation movement had little success, and the effort to integrate them failed in the end.
In 1841, a Spanish slave ship named the Trouvadore shipwrecked near East Caicos in the course of a run transporting African slaves to be sold to the sugar plantations in Cuba.
192 Africans aboard survived, and those who remained served the British as apprentices in varied trades for one year; they were also taught English, and later freed.
The "Great Bahamas Hurricane" of 1874 devastated the Bahamas and the Turks and Caicos. Consequently, the British annexed the islands to Jamaica because of governmental and medical reasons.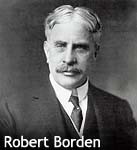 In 1917, Canadian Prime Minister Robert Borden suggested that the Turks and Caicos join Canada, but but the British government rejected and the islands remained a dependency of Jamaica until 1959.
In August of 1962, Jamaica was granted independence from Britain, and the Turks & Caicos Islands became a British crown colony that same year. Even though independence talk has surfaced on occasion, it's still a crown colony today.
Today the Turks and Caicos are a leading international investment center for the offshore investor. The islands are a (zero tax) jurisdiction and therefore have no taxes on income, capitol gains, corporate profits or estates.
In addition, tourism is a major business here; the seven-mile Grace Bay Beach on the Island of Providenciales is rated by travel experts as one of the best beaches in the world, and all inclusive resorts, fishing, snorkeling and scuba diving are major draws.
This page was last updated on April 7, 2017.
Countries & Territories Of The Caribbean