Saint Eustatius Geography


Geographically, this hilly island is saddle-shaped, with a dormant volcano to the southeast and a pair of smaller mountains to the northwest.

The Quill volcano (or Mt. Mazinga) is the island's highest point at 601 m (1,972 ft) above sea-level.

The Dutch called it "Kuil," meaning pit or hole, but the English settlers renamed it "Quill." The bottom of this enormous crater is covered with a lush rainforest.

Because of the ancient eruption of the Quill, St. Eustatius has numerous underwater volcanic fissures and canyons as well as many coral reefs.

There are scattered streams, but no permanent lakes or rivers.
Saint Eustatius Photographs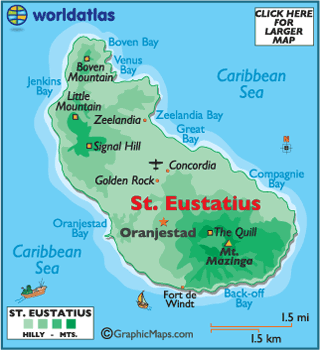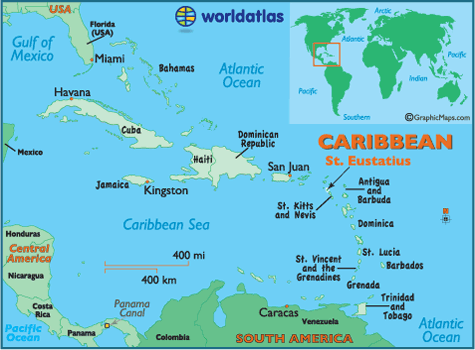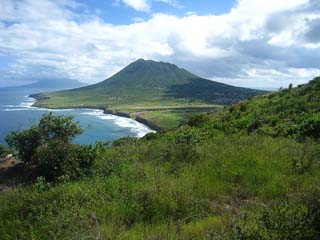 A view of the Quill Volcano
BotMultichill
at
en.wikipedia.org