Isla Mujeres Geography



Surrounded by the Caribbean Sea, Isla Mujeres is positioned off the northeastern edge of the Yucatan Peninsula, about 8 miles to the northeast of Cancun.

It's a low, flat, and lightly-vegetated limestone island lined with powdery white-sand beaches, especially on the northern and western edges.

The island is void of lakes and rivers, however, there are a few small, salty lagoons on the island.

The world-famous Manchones Reef begins just off the island's southwestern shore; the mesmerizing Cuevones and Banderas natural reefs are close by.

Nearby, the northern tip of the Gran Arrecife Maya lies off the southern edge of the Cancun hotel zone. It is the largest coral reef in the Western Hemisphere and one of the largest in the world.
Isla Mujeres Photographs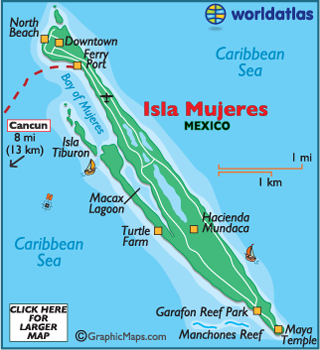 \
print this map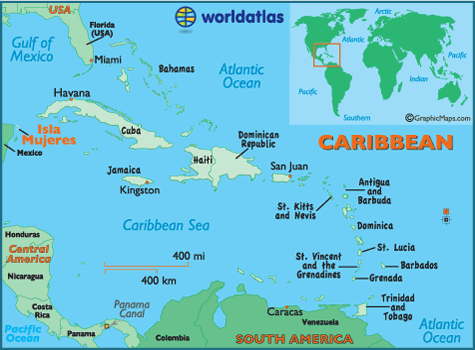 print this map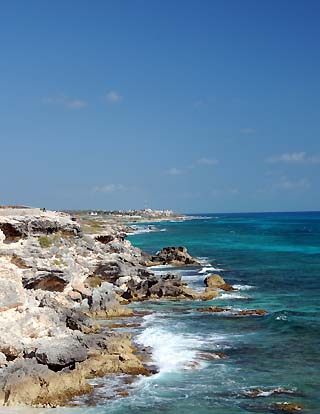 This photo looks north from the southern edge of Isla Mujeres. Note the rugged limestone shoreline.